Become a Citizen Scientist!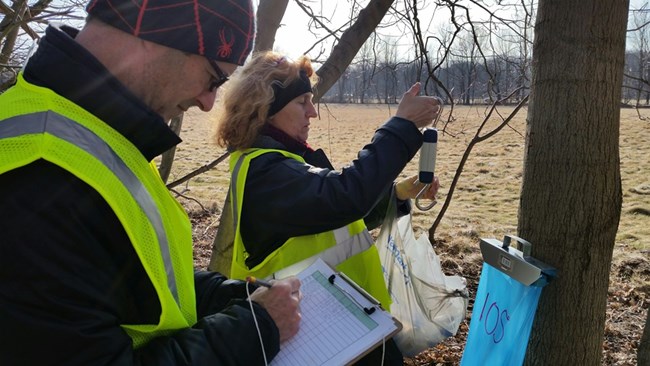 Investigate the Impact of Climate on Sugar Maples!
You are invited to become a citizen scientist and collect data on sugar maple trees at Indiana Dunes National Park! Dr. Joshua Rapp, an Associate at Harvard Forest in Massachusetts, is conducting research with a team known as ACERnet to monitor sap flow, sugar content, and the secondary chemistry of the sap in relation to climate conditions. (
Acer
is the scientific genus name of maple.) Until 2016, ACERnet's research focused only on the east coast, with sites in Virginia, Massachusetts, New Hampshire and Quebec. In 2016, with funding from the Department of Interior Northeast Climate Science Center two more sites were added, including a site at Indiana Dunes National Park. Most research on maple syrup has taken place in the northeast, but lots of maple sugaring takes place in the Midwest. By adding a sap data collection site at Indiana Dunes, Dr. Rapp will fill in a blank spot in the scientific understanding of this issue.
Learn more about climate impacts on sugar maples.
Learn more about participating as a citizen scientist.
Last updated: September 30, 2019