Get Involved as a Citizen Scientist!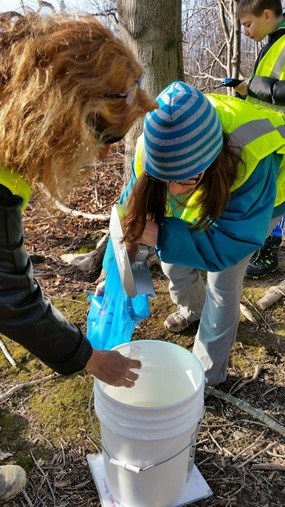 Want to be a citizen scientist?
Volunteer efforts involve weighing sap, collecting small sap samples, determining the sap's sugar content, and recording data. No prior experience is required. Training, supplies, and equipment will be provided.
Sap flows when temperatures drop below freezing at night but are above freezing during the day, so the actual days we will collect data are weather dependent. The maple sugaring season can run from late January through March, although this varies greatly from year to year. If you are available multiple days/week from 3:00 – 5:00 p.m. Central during this time period, and live near Indiana Dunes National Park, we would love to have your help!
To volunteer, contact the
Great Lakes Research and Education Center education coordinator
.
If you are not near Indiana Dunes National Park, but would like to be involved in this study, visit the
ACERnet website
and click "Get Involved".
Last updated: September 30, 2019