Hawk Watch Citizen Science Project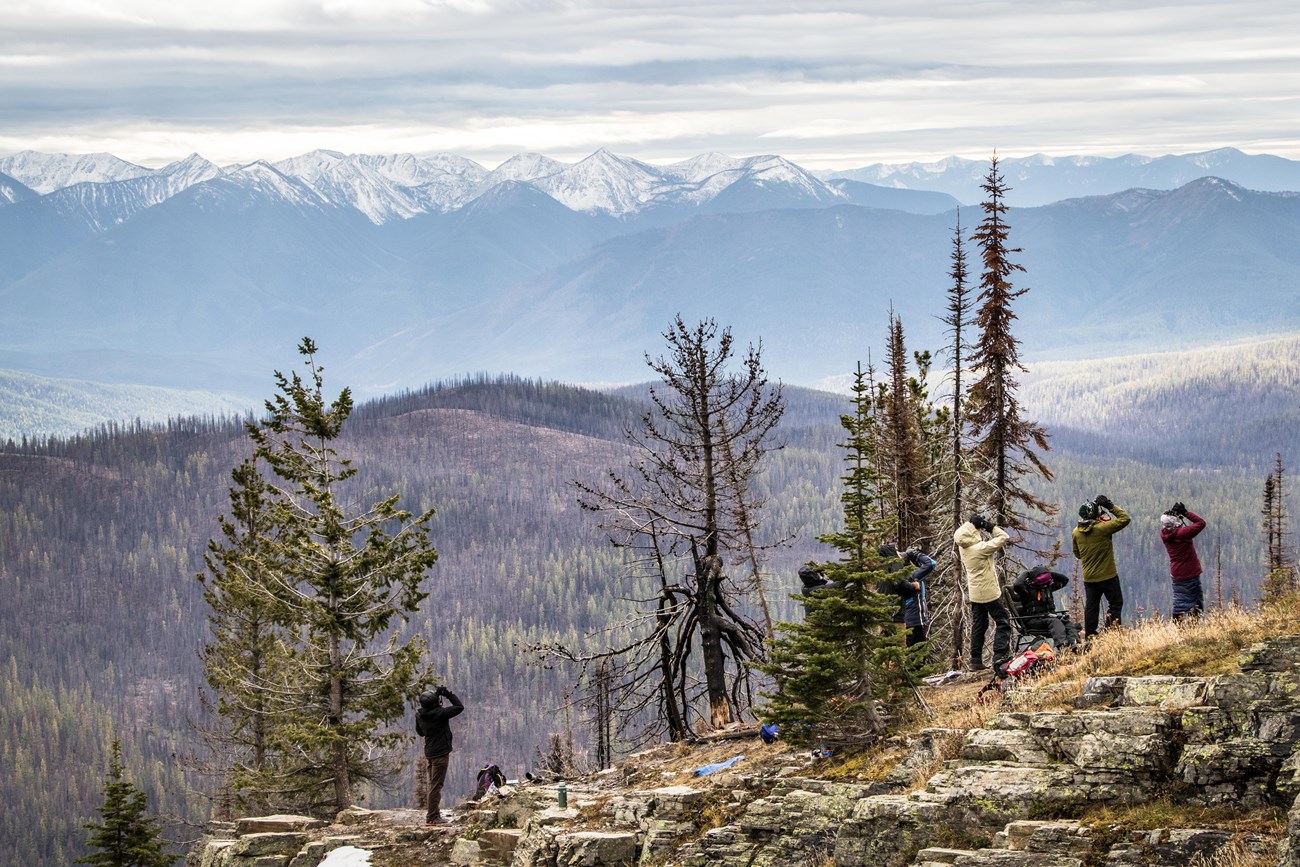 During the crisp, golden-colored months of fall, volunteers can experience the beauty of migrating raptors (eagles, hawks, and falcons) while recording valuable data. The Hawk Watch Citizen Science Project trains citizen scientists on how to identify, count, and record data on raptors migrating through Glacier National Park on their way south to warmer climates. The recently added Mount Brown Hawk Watch site, located approximately 800 feet below the Mount Brown Lookout, allows for an up-close-and-personal viewing of migrating raptors. Additionally, volunteers can count migrating raptors at lower elevations near Lake McDonald Lodge.

One of the key components of this research project is to document the number of golden eagles that pass through each fall. Due to notable declines of migrating golden eagles at Hawk Watch sites outside of the park, resource managers want to identify any changes to golden eagle numbers migrating through the park, near the Continental Divide. This important North American migration route cuts directly through Glacier National Park, yet little is known about current golden eagle migration trends.

Golden eagles face a variety of challenges. Environmental contaminants (especially lead), habitat loss, climate change, and declines in prey species are some of the current threats affecting golden eagles and contributing to their declining numbers. The Hawk Watch Citizen Science Program is critical in documenting any changes to golden eagle numbers along the Rocky Mountain migration route. By recording sex, age, color morph, behavior, and environmental conditions for golden eagles and other raptors, we can get a better picture of long-term migration trends.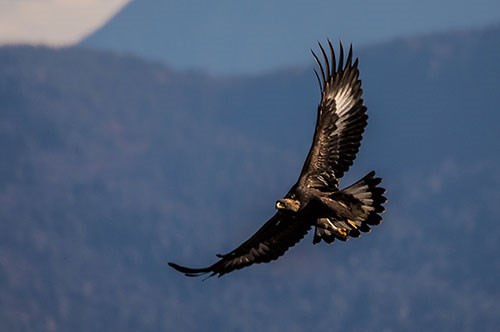 Become a Hawk Watch Volunteer
Hawk Watch participants are encouraged to take a four-hour training, held in late August, before volunteering. Most citizen scientists begin as secondary observers, helping to spot and identify migrating raptors and assisting with data collection. After training and boots on the ground to gain raptor identification skills, secondary observers can become primary observers. All participants at any level are welcome! For more information and to get involved, contact our
Citizen Science Program
.
Last updated: January 29, 2020