Residence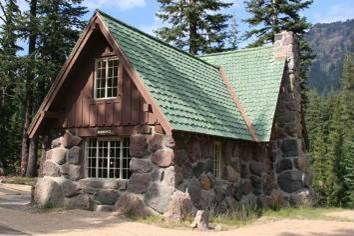 We have restored an historic house in the park to serve as temporary quarters to support Center users. The shared facility has three bedrooms equipped with seven single beds. The upstairs rooms sleep three and a bedroom downstairs sleeps four in two sets of bunk beds. There is a unisex bathroom with a shower on each floor.The bedrooms are shared and are designated for use by males or females, depending upon demand. There is limited personal storage space in each bedroom.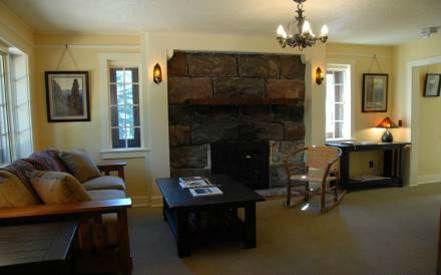 The residence also has a living room, dining room and kitchen facilities for your use. The kitchen is equipped with a range, oven, refrigerator, freezer, microwave oven, coffee maker as well as cooking and eating utensils dishes and glassware. A washer and dryer are also located in the house.
Currently there is no charge for the use of the residence by approved patrons. More information can be found in the
Residence brochure
Reservations
To secure accommodations in the Center's Residence, cooperators must have a valid approved and signed research permit or park approved project proposal. Reservations are limited to a maximum 14 day period for any one stay and a maximum of 28 days total for the season. Only those named in the approved permit or proposal or those NPS employees or volunteers on special assignments are permitted to stay overnight in the residence. No overnight guests are permitted. Those under 18 must be accompanied on site and supervised by an adult.
For reservations contact:
Mac Brock
Site Manager
Crater Lake Science and Learning Center
541-594-3071
mac_brock@nps.gov
Last updated: March 23, 2018