Reverberations -- Richmond NBP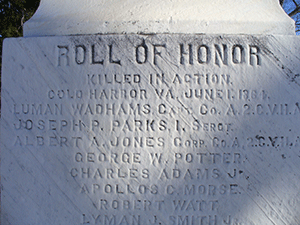 As at all of the battles of the Overland Campaign, the men of the Army of the Potomac and the Army of Northern Virginia experienced staggering losses at Cold Harbor, only miles from their objective at Richmond.
Among the many units that saw the worst of it was the 2nd Connecticut Heavy Artillery from Litchfield, which lost 141 of its more than 1500 men in only a few hours on the afternoon of June 1, 1864. Over the next few days they would lose 200 more. After the war, the people of Litchfield erected a monument to the 2nd Connecticut on the town green and continue to honor the memory of their fallen townsmen today.
From the South, there were several new regiments from South Carolina who served during the battle, including the 20th Infantry, which lost 80 of 900 men, and the 4th, 5th, 6th, and 7th Cavalry, all of which saw their first combat in and around Cold Harbor, and lost heavily.
As part of the National Park Service's nationwide Reverberations program, commemorations at the Cold Harbor Battlefield and in Litchfield and Charleston will reconnect these places and stories.
Watch the programs live! The National Park Service will be livestreaming elements of these programs throughout the evening of May 24.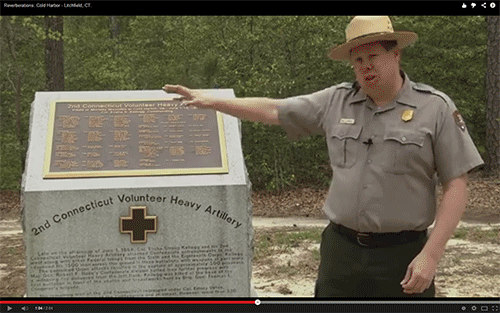 In these short videos, rangers from Richmond National Battlefield Park tell these stories in the places where they occurred.
Park Ranger Bert Dunkerly details the devastation of the 2nd Connecticut Heavy Artillery at the battle of Cold Harbor, June 1st, 1864. The Litchfield-raised regiment lost 141 men in the attack, including their commander, Col. Elisha Kellogg.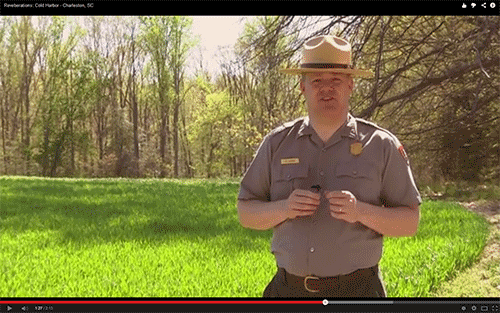 Park Ranger Ed Sanders highlights the involvement of the 20th South Carolina at the battle of Cold Harbor, June 1st, 1864. Led by Laurence Keitt, the 20th S.C. was pulled up from the defenses of Charleston to join Robert E. Lee's forces in the Overland Campaign. Their first action took place near Beulah Church and the Old Cold Harbor crossroads.
---
Program Schedule for May 24
Richmond National Battlefield Park, Litchfield, and Fort Moultrie National Monument will conduct joint programs to represent the connection between Cold Harbor and the communities who lost loved ones on the battlefield.
Cold Harbor Battlefield (parking at Fairmount Church, 6502 Creighton Road, Mechanicsville 23111)
Richmond National Battlefield Park and Hanover County Boy Scouts will illuminate more than 3,500 luminaries on the battlefield to remember and recognize the more than 3,500 lives lost during the Battle of Cold Harbor. At any time in the evening, visitors will be able to walk at their own pace amongst the luminaries along the two-mile paved park road. The walk should take approximately 45 minutes to an hour. Flashlights are permitted but not encouraged.
Litchfield, Connecticut – American Legion Post 27 and on the Town Green
Litchfield was the home of the 2nd Connecticut Heavy Artillery, which suffered terrible losses in its first battle at Cold Harbor.
Activities at American Legion Post 27 include a living history camp and presentations, and a tour of Civil War sites in the area. 418 Bantam Road, Litchfield, 06759
An illumination will be held on the town green where the men assembled to leave for Virginia. Names of the 141 men killed on June 1 at Cold Harbor will be read by descendants. West & North Streets, Litchfield 06759
Charleston, South Carolina – Fort Moultrie National Monument
Charleston sent several units to fight in Virginia, and many figured prominently at Cold Harbor. Fort Moultrie National Monument in Charleston will be the scene of several activities, including a guest speaker and a children's program about soldier life during the day. That evening luminaries will represent each South Carolina unit that was part of the Army of Northern Virginia in the Overland Campaign. Citadel History Professor Kyle Sinisi will be a featured speaker. 1214 Middle Street, Sullivan's Island 29482 | www.nps.gov/fosu
Last updated: May 24, 2014