Environmental Management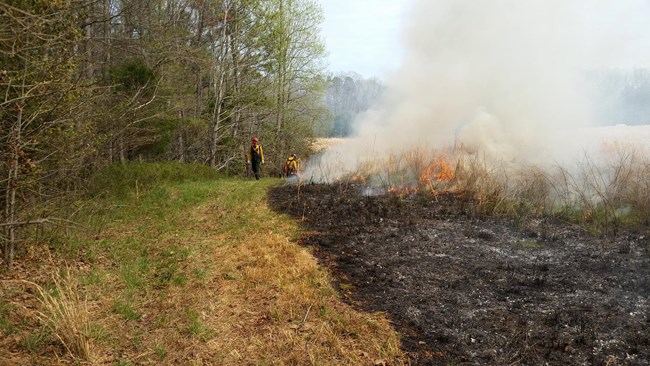 Because Richmond National Battlefield Park consists of 13 separate units surrounded by various degrees of human development, it is faced with a variety of environmental issues. Water quality, invasive species, erosion, and land-use transitions are currently being monitored and managed by the park.

The scattered distribution and smaller size of some of the units complicates the park's management efforts. Often the scope of an environmental factor extends well beyond park boundaries, making it difficult to respond effectively to any issue that may develop. An excellent example of this is the water quality in the parks many streams and creeks. The park tests water quality across many sites, however, the results are closely tied to upstream conditions that are often not under the park's control.
Some management issues occur wholly within park boundaries, but are controlled primarily by environmental constraints. For example, erosion is a great concern along the parks many miles of historic earthworks. The long, steep slopes and infertile soils inherent to many of the park's earthworks make them vulnerable to erosion. Native grass plantings as well as various other ground cover treatments are currently being employed to help prevent the degradation of these cultural resources.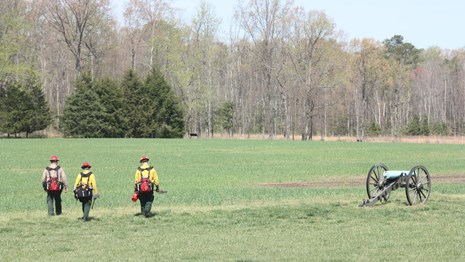 Resource Management Documents
More information about resource management at Richmond National Battlefield Park.

Last updated: January 28, 2022