Hawkins, Thomas R.
ACTION: Chaffin's Farm (Fort Harrison), VA.
DATE: 29 September 1864.
NAME: Hawkins, Thomas R.
RANK/UNIT: Sergeant Major, 6th U.S. Colored Troops.
CITATION: "Rescue of regimental colors."
MEDAL PRESENTED: 8 February 1870.
BIOGRAPHICAL DATA: Born: Cincinnati, OH. ENTERED SERVICE: Philadelphia, PA.
PHOTOGRAPH/SKETCH: Yes.
OTHER: Badge has Sgt. Major Hawkins earning his medal at Deep Bottom, Va., on 21 July 1864. The citation is the same, however.
SOURCES:
Medal of Honor Recipients: 1863-1978, Washington: U.S. Government Printing Office, 1979 p. 112.
Mitchell, Joseph B. Lt. Col., The Badge of Gallantry, New York: MacMillian & Co., 1986. p. 135.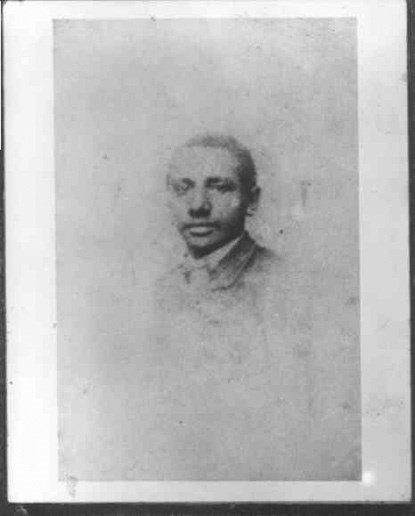 Last updated: February 26, 2015