Bombproofs and Magazines
There was little difference between these two features, at least visually. Both were very common around earthen forts. Most magazines were above-ground piles of dirt with hollowed-out interior spaces for storing powder and artillery shells. If well situated, magazines protected the dangerous ordnance from moisture, from clumsy soldiers, and from incoming enemy fire. Most of the large forts around Richmond, both Confederate and Union, had purpose-built magazines in fairly close proximity to the artillery positions.
Bombproofs tended to be more improvised. Soldiers often adapted them from existing traverses or disused magazines, and sometimes men (mostly officers) lived inside the piles of dirt. They fashioned doors, carved holes in the top of the dirt for chimneys, and lived in safety and reasonable comfort in a combat zone.
Bombproofs also could be less elaborate, and less comfortable. Holes in the ground covered with logs qualified as bombproofs, too.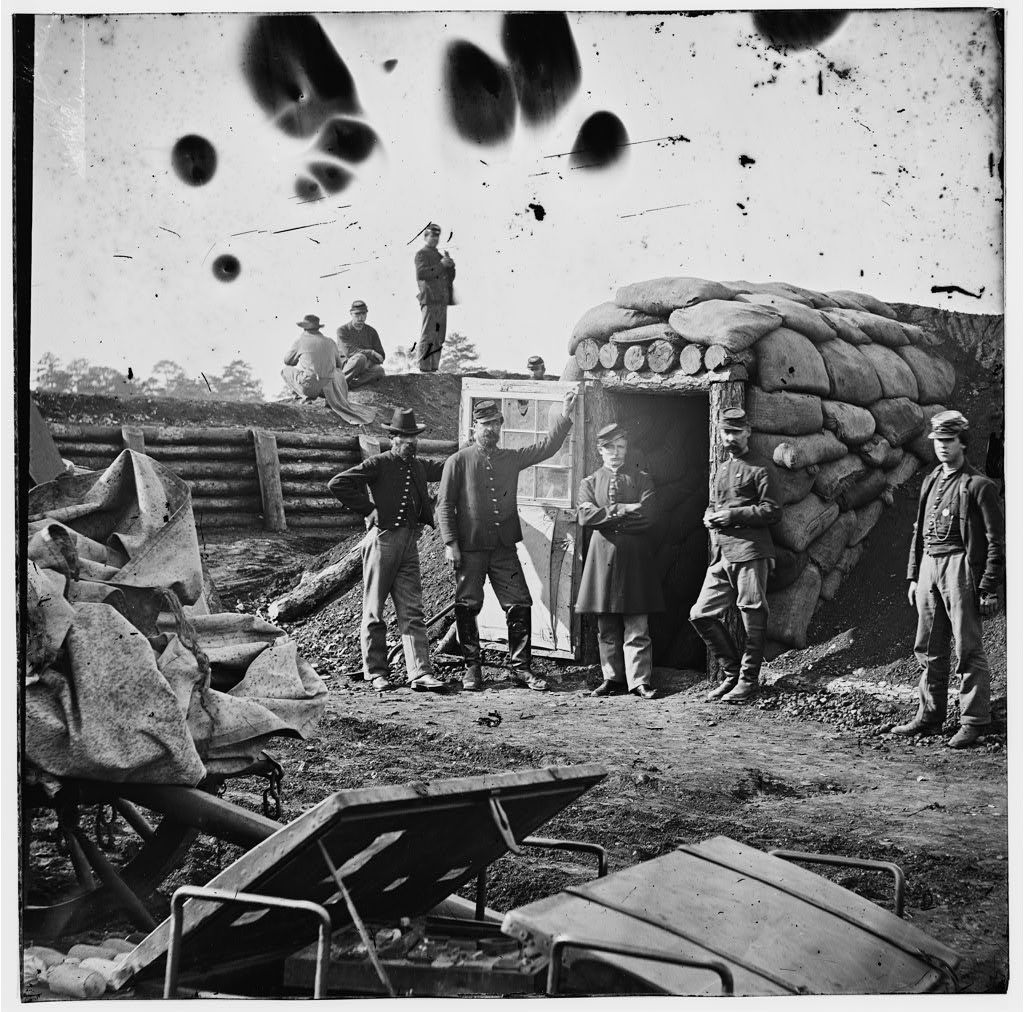 This photograph, taken inside Fort Harrison in the winter of 1864-65, nicely depicts typical features of a bombproof. Although the shelling was infrequent during that winter, it did exist, and as these men posed at the door of their bombproof there was a small chance that an incoming Confederate shell could have imperiled the men and the photographer.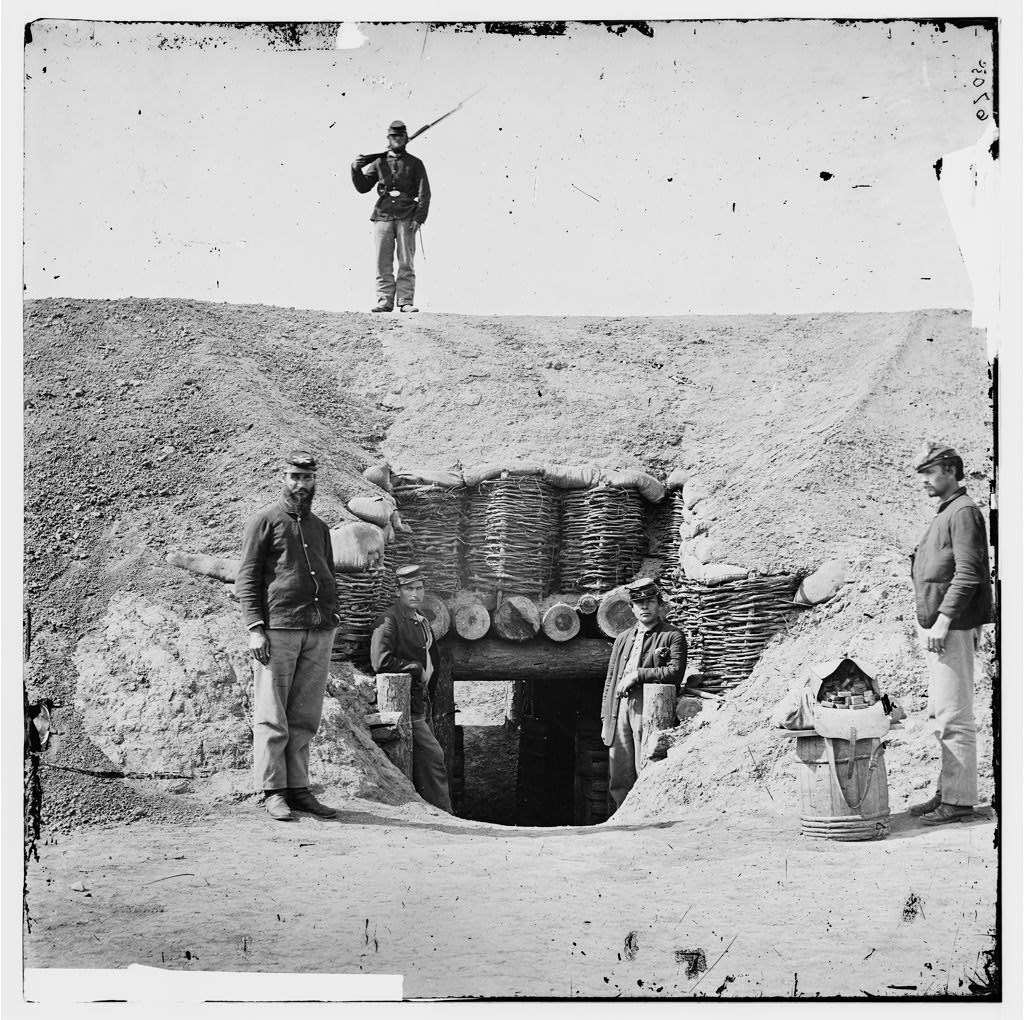 The above image features a great look at the entrance to Fort Brady's magazine/bombproof. Notice the extensive use of timber to strengthen the opening. The soldiers posing in the photograph belonged to the 1st Connecticut Heavy Artillery, a unit that manned the heavy cannon in the fort from October 1864 onward.
In the image below, even thick foliage cannot obscure the same spot today.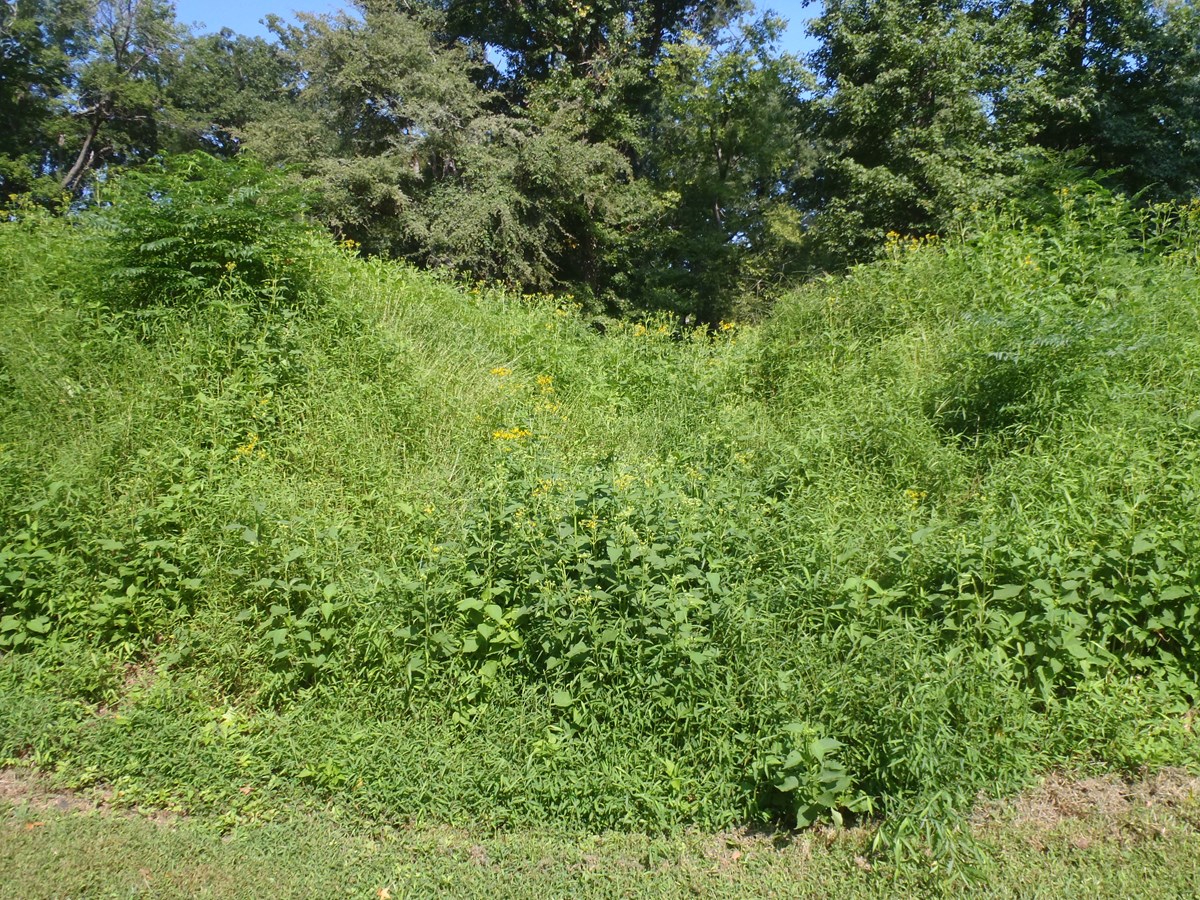 Last updated: February 26, 2015