Distance Learning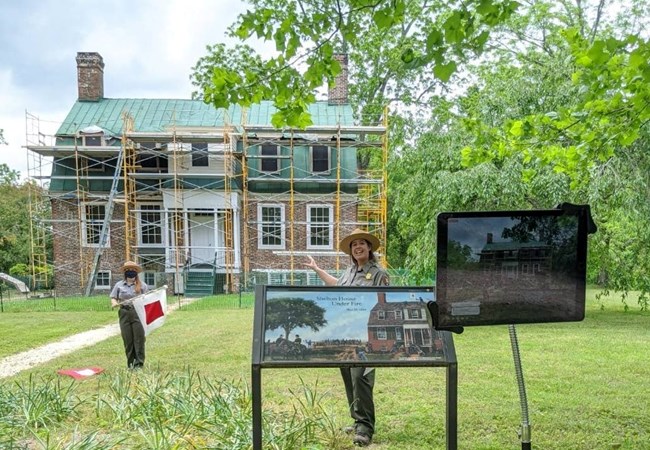 The following program offerings can be delivered online through Zoom or Microsoft Teams meeting software and apps.
CURRENT PROGRAMS AVAILABLE
Footsteps to War (4th Grade)
This virtual program follows two young soldiers as they enter the war and battle through the Seven Days Battles. Covered in this program is a general overview of the Civil War and why it took place. Period pieces of clothing, food, and canteen will be shown and discussed. This program is about 40 minutes long with time for questions and answers at the end. This program is a great introduction to your Civil War unit.
Kids' Virtual Program
Five Deadliest Items of the Civil War
This artifact driven program is perfect for audiences ages 9 - 13. This half hour long program will take a look at the most deadliest items of the Civil War, some of these items you would have never guessed could kill someone. Sign your group up today for this ranger led virtual program.
Ranger Chat
This is program is perfect for large groups looking for a ranger led tour of the battlefields. This virtual program allows rangers to tailor a program to your groups needs and interests. With your program request send your topic and interest ideas.
Making a Reservation


Please make reservations by email. Phone reservations are currently not available.
reservations contact: stephanie_pooler@nps.gov
Last updated: September 22, 2021