Distance Learning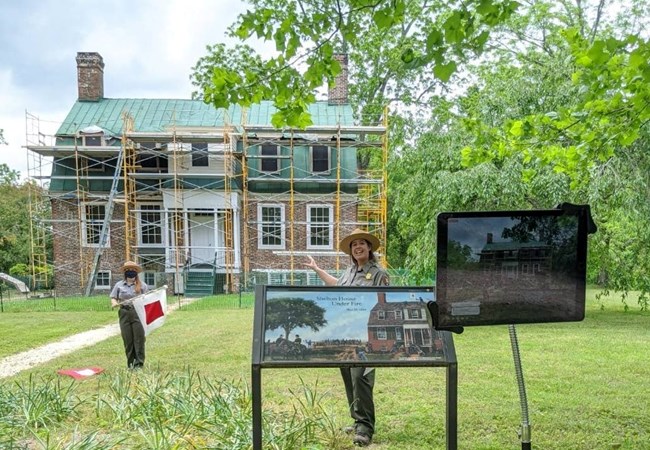 CURRENT PROGRAMS AVAILABLE
Kids' Virtual Program
Five Deadliest Items of the Civil War
This artifact driven program is perfect for audiences ages 9 - 13. This half hour long program will take a look at the most deadliest items of the Civil War, some of these items you would have never guessed could kill someone. Sign your group up today for this ranger led virtual program.
Ranger Chat
This is program is perfect for large groups looking for a ranger led tour of the battlefields. This virtual program allows rangers to tailor a program to your groups needs and interests. With your program request send your topic and interest ideas.
VIRTUAL FIELD TRIPS are COMING SOON!
Making a Reservation


Please make reservations by email. Phone reservations are currently not available.
reservations contact: stephanie_pooler@nps.gov
Last updated: August 12, 2020