Volunteer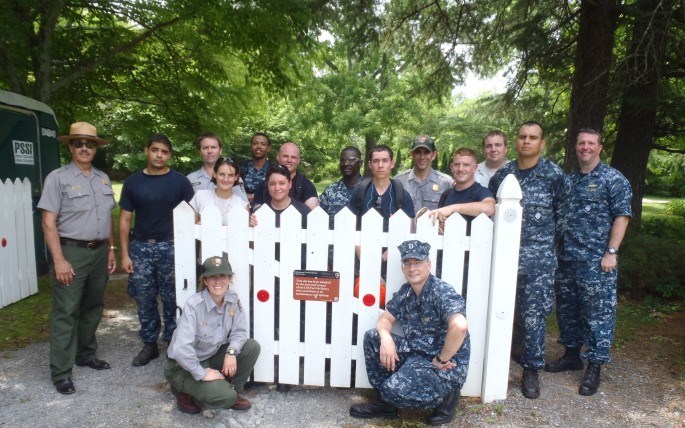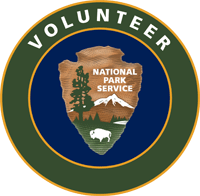 Volunteers-In-Parks (VIPs)

To accomplish its important duties of preservation and education, the National Park Service relies on the efforts of volunteers who give their time and expertise to help achieve the National Park Service mission.

Volunteers play a key role at Richmond National Battlefield Park and are active in many areas of park operations.

Volunteers will:
• Learn about the Richmond National Battlefield Park and the National Park Service
• Receive training in Richmond National Battlefield Park history, operations, and procedures
• Have a flexible schedule
• Enjoy the satisfaction and experience in communicating with and helping park visitors while representing the National Park Service
• Be recognized for sharing their time, knowledge, and expertise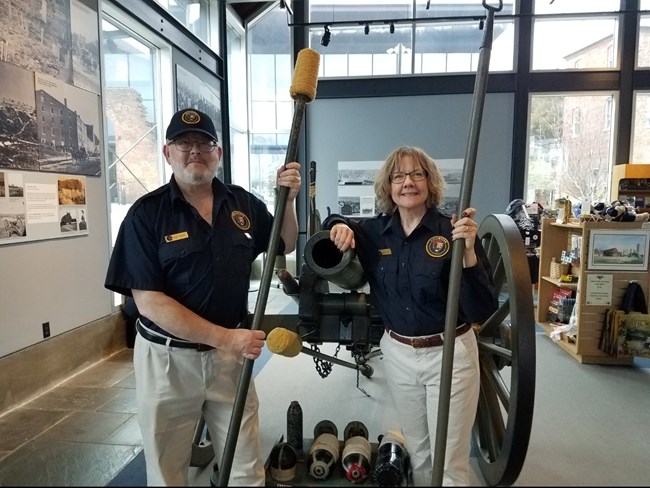 Types of Opportunities:
Volunteers are needed across the many departments of Richmond National Battlefield Park. Most volunteers fall under two types of projects: interpretation and resource management.
Interpretation volunteers work with rangers to help share the stories of Richmond National Battlefield Park by staffing visitor centers, giving tours, and working special events.
Resource management volunteers have the opportunity to engage in hands on work out in our parks. Every week, college students, outdoor enthusiasts, service groups, and any others looking to gain volunteer experience outdoors are invited to volunteer with park staff to complete necessary projects around our battlefields. Volunteer activities change weekly, but most will include invasive species removal, trails maintenance, plantings, park cleanup, and other outdoor tasks. Boy Scout and Girl Scout troops are also invited to join our service days to get a Scout Ranger badge.
Frequently Asked Questions:
I'm a member of a club, organization, or business. Can we volunteer as a group? Absolutely! We welcome group volunteers. Please contact Gigi Charters with the info below to express your interest in volunteering, and we'll match you up with an appropriate project. We'll do our best to meet your needs and appreciate your flexibility. Make sure you specify how many people will be in your group.
Can I get educational or community service credit for volunteering? In most cases, yes. We are happy to provide whatever proof of participation is required.
Do you have options for Eagle Scout projects? Yes—If you'd like to participate, contact Kristen Allen (contact info below) and ask what options might be available or to suggest your own ideas.
How can I sign up to be a volunteer? Contact the park's Community Volunteer Ambassador (contact info below), or view current one-day volunteer opportunities on our page at volunteer site HandsOnRVA.
Can my children volunteer? Yes, though not all volunteer projects are suitable for children. Check the project description for details. All children under the age of 18 must have written permission from a parent or guardian before volunteering. Permission forms will be available at volunteer events, or can be completed in advance.
What other benefits can I expect to receive as a volunteer? Volunteers receive training and knowledge about the Richmond National Battlefield Park. Long-term volunteers may become eligible for uniforms, badges, T-shirts or other memorabilia. Any volunteer who logs in 250 hours is eligible for a free America the Beautiful pass.
Can international visitors volunteer? International volunteers are welcome! Special regulations do apply, however. Long-term international volunteers may need to be in possession of a J-1 visa, depending on the project.
What if I get injured while working as a volunteer? When you begin working as a volunteer, you will sign up either as an individual volunteer or as part of an organized group of volunteers. When your term of service begins, you will receive training in how to perform your assigned duties safely. Safety is always our highest priority. If you are nevertheless injured "on the job," notify your supervisor or project leader immediately, who will help you to arrange prompt medical care. For purposes of liability or injury only, volunteers working within their position descriptions are fully covered by the Federal Government through the Workers Compensation program, just as if they were paid employees.
Volunteer Contacts:
Marie Pinto (Community Volunteer Ambassador): marie_pinto@partner.nps.gov
Kristen Allen (Natural Resources): kristen_allen@nps.gov
Bert Dunkerly (Interpretation): bert_dunkerly@nps.gov
Last updated: February 10, 2021