<< Back to Advisory Board Homepage
The National Park System Advisory Board are citizen advisors chartered by Congress to help the National Park Service care for special places saved by the American people so that all may experience our heritage.
The Board was first authorized in 1935 under the Historic Sites, Buildings, and Antiquities Act. The Board advises the Director of the National Park Service and the Secretary of the Interior on matters relating to the National Park Service, the National Park System, and programs administered by the National Park Service, including the administration of the Historic Sites, Buildings, and Antiquities Act; the designation of national historic landmarks and national natural landmarks; and the national historic significance of proposed national historic trails. The Board may advise on matters submitted to the Board by the Director of the National Park Service and/or the Secretary of the Interior.
The Board's membership consists of no more than 12 individuals selected from among citizens of the United States having a demonstrated commitment to the mission of the National Park Service. Board members are selected to represent various geographic regions across the United States of America. Membership includes (1) four persons with outstanding expertise in the physical and/or social sciences, such as history or geography, archeology or anthropology, historical or landscape architecture, or biology, ecology, geology, or marine sciences, (2) three persons having outstanding expertise in management of national or state parks; forests, wildlife refuges, or other protected natural areas; historic areas or sites; or have an extensive background in natural or cultural resources management; and (3) five persons having outstanding expertise in professional or scientific disciplines that are important to the mission of the National Park Service, such as, financial management or business development; historical or recreational land use management or planning; business management, marketing or entrepreneurship; and of which at least one person also must have extensive private sector experience. Among all categories, at least one person must be a locally elected official from an area adjacent to a national park unit; and at least one person must be a veteran and/or have a physical impairment. Members are appointed by the Secretary of the Interior for terms not to exceed four years.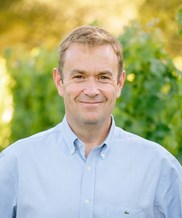 ANDREW "TUCK" BECKSTOFFER
St. Helena, California
Term of appointment: 6/13/2018 - 6/13/2022
Though he grew up in a prominent Napa Valley grape-growing family and spent much of his early life learning about farming and viticulture from the ground up, it was in winemaking that Tuck Beckstoffer, proprietor of Tuck Beckstoffer Wines, found his passion. Having worked every summer of his young life in the vineyard, during college breaks Tuck had the opportunity to work in the cellars of highly regarded wineries such as Cakebread Cellars, Far Niente and Spring Mountain Winery, learning the craft of winemaking and sensory analysis from "guys who were truly making wine for the love of it." The experience left an impression. After a brief career as a professional sailor, Tuck spent time in Western Australia, further developing his understanding of winemaking and introducing new grape-growing and winemaking techniques to the Leeuwin Estate Winery in Margaret River. He returned to Napa Valley, landing at the start-up Plump Jack Winery where he was Director of Operations. When Tuck was offered fruit from the 1997 harvest, he fashioned 40 cases of a Cabernet Sauvignon that through word-of-mouth was sought after by restaurants and collectors. It was soon thereafter that Tuck decided to pursue his love of winemaking--and his desire to run his own wine business--full time. Tuck, who remembers the Napa Valley of the 1970s as full of open spaces, has a deep respect for the land. With a profound understanding of farming and what distinguishes a truly great growing site, Tuck sources grapes for his Seventy Five Wine Company, Hogwash, Melee, Amulet, Vinifera, Semper, Mockingbird and Tuck Beckstoffer labels from some of the finest vineyards, fashioning wines that are creative, pleasurable and memorable.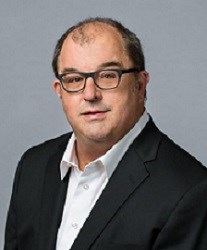 JOSEPH S. EMERT
Walland, Tennessee
Term of appointment: 6/13/2018 - 6/13/2022
Joseph "Joe" Emert is a 7th generation East Tennessean who grew up in Maryville, Tennessee, and whose family were early settlers of Tennessee. He was raised on family stories of the area while spending time in the Great Smoky Mountains National Park, especially the Townsend, Tremont and Cades Cove areas. He and his wife Cindy have visited, hiked, and backpacked national parks across the country. They were early supporters of the Great Smoky Mountains Heritage Center, the Appalachian Bear Rescue and Co-Chaired the group that built the Sam Houston Statue, "You Shall Hear of Me," in Maryville. He serves on the East Tennessee Historical Society Board of Directors as Past President and on the Board of Directors for the Great Smoky Mountains Institute at Tremont. Joe is a graduate of the University of Tennessee-Knoxville and served on the Board of Advisors for the College of Nursing. A former Chancellor's Associate for the University, he has been awarded the Distinguished Alumni and Accomplished Alumni of the University of Tennessee. Upon his retirement from the medical device industry, he was awarded the Medtronic Lifetime Achievement Award for his career. He is a member of the First Families of Tennessee and the Sons of the Republic of Texas. Joe and Cindy are the parents of two grown sons.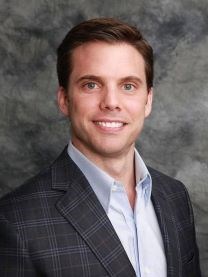 AUSTIN B. EWELL III
Fresno, California

Term of appointment: 1/13/2021 - 1/13/2025
Born in Fresno, California, and raised by a family deeply involved in water, ranching, and agriculture, Austin Ewell is familiar with the complex political and geographical challenges facing western resources. Austin works on land, environmental and water matters throughout California and his passion for creating value through relationships and collaboration is the primary reason for his success. His careful planning for every project to protect biologically sensitive locations and preserve natural features and open space has allowed for the preservation of thousands of acres that provide wildlife corridors and habitat areas, while also benefitting the public. Austin is a licensed California attorney providing consultation to clients on a full range of Federal, State, and local matters. As a former Deputy Assistant Secretary for Water and Science at the U.S. Department of the Interior in Washington, DC, he had oversight and primary policy lead responsibility for the U.S. Bureau of Reclamation and U.S. Geological Survey. He coordinated the Department's sustainable hydropower strategy and overall water policy with a specific focus on California and represented the Department in key water and infrastructure matters. Austin received his bachelor's degree in International Relations, with a minor in Planning and Development from the University of Southern California, and his Juris Doctor from Loyola Law School in Los Angeles, California. He currently resides in Fresno, California with his wife and daughter.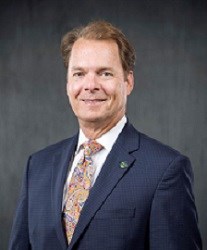 THE HONORABLE WILLIAM GARDNER "BILLY" HEWES III
Gulfport, Mississippi

Term of appointment: 6/13/2018 - 6/13/2022


Billy Hewes is Mayor of Gulfport, Mississippi and has built a team that is putting Mississippi's second largest city on the map by embracing development opportunities and creating a unique quality of place through collaboration and example-driven leadership. His focus on city livability includes incorporating bicycle paths and/or sidewalks in all new road projects, sportplex expansions, citywide festivals, conversion of abandoned floodplains into parks, trails, and the rebirth of blighted properties into urban renewal destinations—including birding trails, an award-winning alley reclamation, and a $90 million Mississippi Aquarium project in downtown. These successes are serving as an economic stimulus for new construction and historic properties renovations across the City. In fostering a regional "One Coast" mindset, Billy has promoted a grassroots, rising-tide approach that acknowledges, when it comes to public and private sector enhancements, "what benefits one, ultimately benefits all." Billy is past National Chairman of the American Legislative Exchange Council, American City County Exchange, and the Gulf States Marine Fisheries Commission. He is President of the Mississippi Municipal League, serves on the Board of the South Mississippi Planning and Development District, and is a member of the U.S. Department of Commerce FirstNet Advisory Board. His business experience as an insurance and real estate agent, combined with 20 years of service in the Mississippi Senate — his last term as President Pro Tempore — have helped him to better understand the needs of his constituents and find solutions for the improvement of his city, and the community, at large. Hewes holds a Bachelor of Science in Business Administration from the University of Southern Mississippi. He and his wife Paula are the proud parents of four children.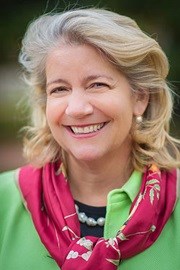 MARY POPE HUTSON
Sweet Briar, Virginia
Term of appointment: 10/16/2018 - 10/16/2022
Mary Pope Hutson is a passionate leader and fundraiser with extensive experience in the public service and not-for-profit sectors. Currently, she serves as Vice President for Alumnae Relations and Development at Sweet Briar College. She previously served as Executive Vice President of the Lands Trust Alliance in Washington, DC, where she managed the national public policy program for all conservation groups in America and led major fundraising efforts. With in-depth knowledge of public policy, land conservation and historic preservation issues, she was appointed as a member of the North American Wetlands Council by three Secretaries of the Interior. She formerly served as the Executive Director of the Lowcountry Open Land Trust in Charleston, South Carolina, and was the first woman appointed as a Board member of the South Carolina Department of Natural Resources. Early in her career, she served with United States Senator Jesse Helms, the Department of the Interior, Office of Territorial and International Affairs, and as a senior political aide to the U.S. Ambassador to Kenya appointed by President George H.W. Bush. A native of Charleston, South Carolina, Mary Pope is a graduate of Sweet Briar College with a major in International Affairs. Since graduation, she has been an active volunteer for Sweet Briar and was recently inducted into the Sweet Briar Athletics Hall of Fame. Among her many accomplishments: She acted as a senior leader at the Lands Trust Alliance, raising $41 million for a capital campaign; was named to the Sweet Briar College Board of Directors and recently led a $28.5 million rescue campaign; for 30 years, advanced public policy initiatives at the Federal, State and local government levels; and protected millions of acres in America by passing tax incentives for farmers and ranchers, enabling them to keep their land.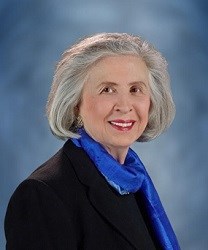 ZELMA LANSFORD, Ed.D.
Chattanooga, Tennessee
Term of appointment: 6/13/2018 - 6/13/2022
Dr. Zelma Lansford is a specialist in leadership who works internationally in individual and organizational development. She is experienced in understanding the National Park Service (NPS), how the agency functions, the needs of its employees, and its critical role in preserving the Nation's treasures and telling the Nation's stories. Dr. Lansford understands the culture — the rangers and interpreters, the fire crews, the women in management, and the many dedicated employees. She knows the value they provide and the challenges they face as they present America's story to visitors from around the world. She has served the parks professionally, fostering leadership, teamwork, learning, and executive development in the NPS from Yosemite to the Statue of Liberty, in the Division of Fire and Aviation Management in Boise, and in the Washington, DC, office. Dr. Lansford's roots in the national parks are deep. Her great-great-grandfather's farm was the scene of a major Civil War battle during the Chickamauga campaign. Her grandfather worked on early efforts for the preservation of the park, and she grew up on the east side of Chickamauga Battlefield. Working as a volunteer to preserve this hallowed ground, its art, and its memorials to the soldiers of both sides, she became the first vice president when the Friends of Chickamauga and Chattanooga National Military Park was formed in 1986 to support the construction of a new visitor center. Dr. Lansford's background includes a Bachelor of Arts and master's degree from UT Chattanooga, and doctorate at the University of Tennessee. She was an adjunct professor in the UT System, teaching graduate classes in Industrial/Organization Psychology and worked for the Tennessee Valley Authority until beginning a consulting business serving a wide range of business, healthcare, and manufacturing clients, along with the National Park Service. Her experience, years of work in the national parks, and her commitment to enhancing the agency, provide an exceptional background for her service to the National Park System Advisory Board.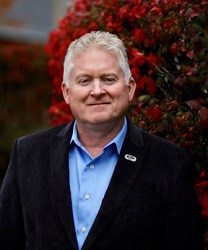 DR. LES MOORE
Pittsford, New York
Term of appointment: 10/16/2018 - 10/16/2022
Dr. Les Moore practices naturopathic medicine and acupuncture in Pittsford, New York. He previously served for 12 years as the Director of Integrative Medicine at Clifton Springs Hospital in Clifton Springs, New York; and prior to that in the Integrative Complementary Medicine Program at FF Thompson Hospital in Canandaigua, New York. He was appointed and served for 10 years on the Board of Professional Medical Conduct for New York's State Department of Health and was a Fellow of the Federation of State Medical Boards. He was a member of the Department of the Interior's Health, Tourism, and Recreation Task Force on Obesity and was a founding member of Healthy Living Alliance, which branded the Finger Lakes region of New York as "Nature's Health Club." He has worked and consulted as a medical hydrologist with mineral springs, including Saratoga Springs State Park, and was the founding chair of New York Spa Promotion Alliance. Dr. Moore also serves as the senior pastor of Wellspring Church in Clifton Springs, New York, which provides a food distribution program to 12,000 people per year, a furniture and clothing distribution point that provides items to 2,700 people per year, and a free clinic and pastoral counseling program. He served as a trustee and past president of the Clifton Springs Historical Society and as a director and curator of the Foster Cottage Museum. He received a bachelor's degree in Natural Resources Management from Western Carolina University, and a Doctorate of Naturopathic Medicine and Master of Science in Oriental Medicine from the National University of Natural Medicine in Portland, Oregon. Dr. Moore served in the U.S. Army as an airborne infantry soldier, sergeant, and officer in various tactical assignments in motorized, mechanized, and light infantry units, including with 1st Recondo, 9th Infantry Division (Motorized); Spartan Battalion, 36th Infantry Regiment, 3rd Armored Division; and 187th Rakkasan Regiment, 101st Airborne Division.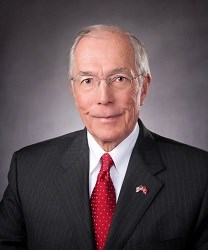 JOHN L. NAU III
Houston, Texas
Term of appointment: 2/27/2018 - 2/27/2022
John L. Nau III is Chairman and Chief Executive Officer of Silver Eagle Distributors, L.P., the Nation's largest distributor of Anheuser-Busch products. Silver Eagle employs more than 1,500 employees serving 16 counties in Texas through operations in Houston, San Antonio, Conroe, Cypress, Pasadena, Rosenberg, Carrizo Springs, and Del Rio. Silver Eagle also distributes Grupo Modelo beers, a broad selection of microbrews and craft beers, and several non-alcohol beverages and waters. John's commitment to service is apparent through a broad spectrum of participation in civic, community, and philanthropic organizations in Houston and throughout the country. His experience includes serving as Chairman of the Texas Historical Commission, member of the National Park Foundation Board of Directors, American Battlefield Trust Board of Directors and Chairman Emeritus, The Texas State Historical Association Board of Directors, Abraham Lincoln Presidential Library Foundation Board of Directors, Baylor College of Medicine Board of Trustees, Gilder Lehman Institute of American History Board of Trustees, University of Houston Board of Visitors, Honorary Trustee of the Greater Houston Convention & Visitors Bureau, Honorary Trustee of Texas Heart Institute, Honorary State Trustee for the San Antonio Parks Foundation and Advisory Council member to the Center for Big Bend Studies. He also serves as a Board Member for Friends of Vicksburg National Military Park, Houston Police Foundation, and the Admiral Nimitz Foundation. Additionally, he is Chairman of the Steering Committee for the proposed Lone Star Coastal National Recreation Area. John is a graduate of the University of Virginia, where he earned a Bachelor of Arts in History and from 2011 to 2015 served on the Board of Visitors, a position appointed by the Governor of the Commonwealth of Virginia. He is founder and President of the Nau Foundation.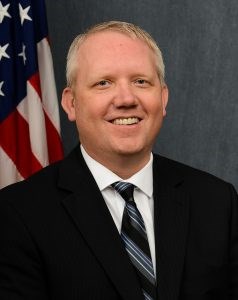 BRIAN STEED
Layton, Utah
Term of appointment: 1/13/2021 - 1/13/2025
Brian Steed has served as Executive Director of the Utah Department of Natural Resources since 2019. He leads an agency of 1,300 employees from seven divisions, including Forestry, Fire and State Lands; Oil, Gas and Mining; Parks and Recreation; Utah Geological Survey; Water Resources; Water Rights; and Wildlife Resources. Steed previously served in Washington, DC, as the Bureau of Land Management's Deputy Director for Policy and Programs, Exercising the Authority of the Director, from 2017-2019. Before that, he served as Chief of Staff to Congressman Chris Stewart (UT-2) from 2013 to 2017. Brian has also served as the Deputy County Attorney for Iron County and taught political science and economics at Utah State University (USU). A native of Logan, Utah, Brian attended USU, where he earned both a Bachelor of Arts and Master of Arts in political science. He also holds a Ph.D. in public policy with an emphasis in environmental policy from Indiana University Bloomington and a J.D. from S.J. Quinney College of Law at the University of Utah, with a certificate in natural resources and environmental law. Brian and his wife have three children and reside in Davis County. Among his many interests, he enjoys hiking, biking, skiing, fishing, and doing almost anything else outdoors.
Last updated: August 27, 2021