Get Involved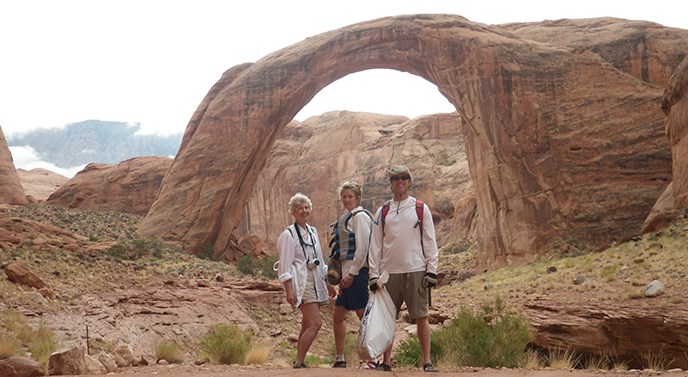 Be a part of the wonder and joy that is Rainbow Bridge National Monument. What can you do to help out here?
NPS Centennial
Happy birthday to us!
Partners
Rainbow Bridge National Monument doesn't operate in a vacuum. We are lucky to have amazing partners who help us out.
Donate
Find out how to make a finacial contribution.
Volunteer
Love this park? Give back! Find out how to be a volunteer at Rainbow Bridge.
Work With Us
How do I get a cool job at Rainbow Bridge?
Last updated: June 8, 2015