Animals
From the majestic humpback whale crossing offshore in the winter months, to the small ʻōpae ʻula (shrimp) grazing on the algae in the brackish ponds, you'll have the opportunity to spot an amazing variety of creatures within the park.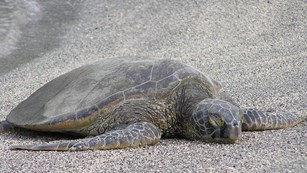 Reptiles
Honu (Hawaiian green sea turtles), geckos, and more! See what reptiles roam the waters and the lands in the park.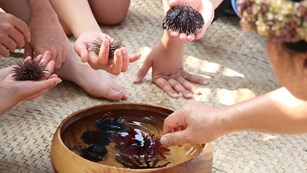 Invertebrates
Sea urchins, native shrimp, damselflies, and more! Find out more about invertebrates here.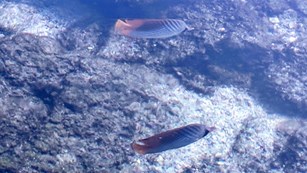 Fish
The waters of Hōnaunau Bay are filled with a variety of fish and other wildlife. Learn more here.


Last updated: July 16, 2020