Keone'ele Cove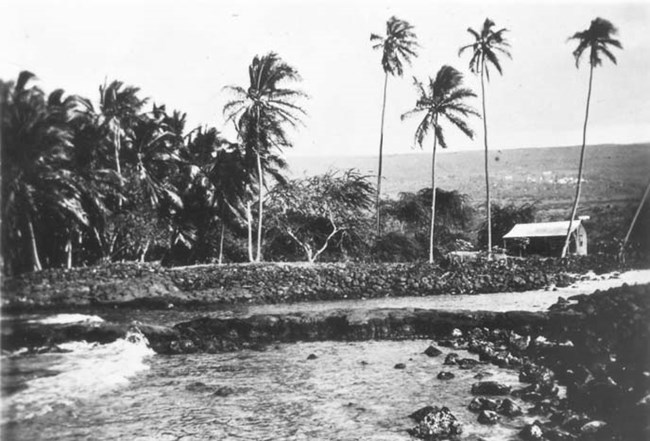 Keone'ele Cove is a small, narrow cove located at the end of Hōnaunau Bay. The cove is abutted by a small strip of white sand that was exclusively used by Hawaiian royalty or ali'i as a canoe landing. The cove is surrounded, on the south end, by a grove of coconut trees that was originally planted sometime in the early 1900s.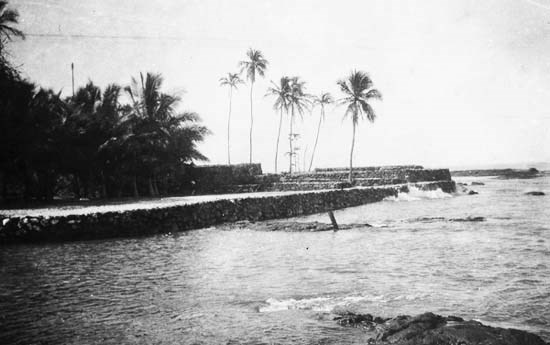 In 1920, the County of Hawai'i leased, the lands surrounding Keone'ele Cove from the Bishop Estates. The area was maintained as a county park in which Julian Yates worked as the County Supervisor. It is also during this time that the cove was the location of the Hōnaunau Canoe Club. Julian Yates also served as the club coach. In the early 1920s, the County constructed a series of seawalls on the east and west sides of the cove. The County actively maintained the seawalls throughout the 1920s and 1930s. By the early 1960s, however, the seawalls had fallen in a state of disrepair likely a result of continuous high surf and storm episodes. Park archaeologist, Ed Ladd, stabilized the cove seawalls in the 1960s during the Hale o Keawe restoration and excavation project.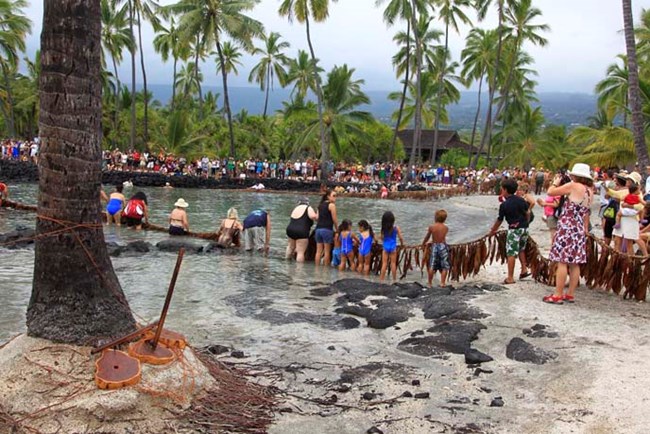 Since the 1960s, the cove continues to be used as a launching and landing area for canoes used in park related cultural events as well as the local for the "hukilau", which occurs annually during the park's cultural festival.
Last updated: February 28, 2015