Collections
Historic Photographs
Puʻuhonua o Hōnaunau National Historical park has an extensive collection of historic photographs in the museum archives. In an attempt to share some of these images, NPS staff has collected a few historic and modern photographs to explore through comparison.
To compare the images below, click and drag the slider right and left on the image.
Historic photographs can tell a complex story, if you know how to read them! To further explore these historic and modern photographs, complete the "How to Read a Photograph" activity at the bottom of the page.
From the Air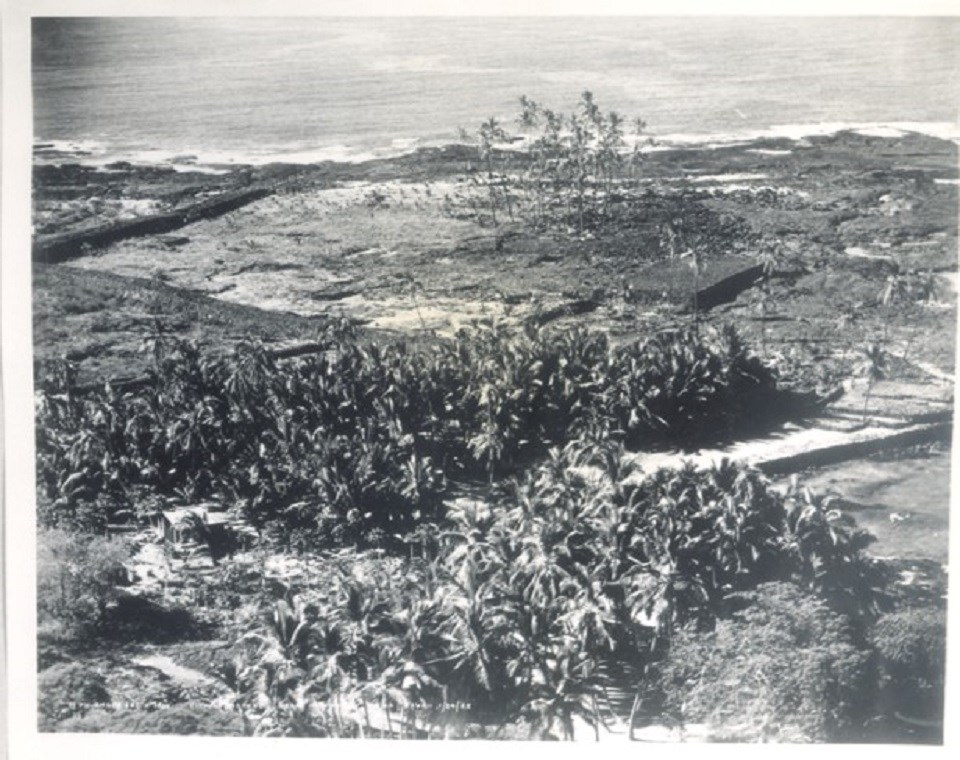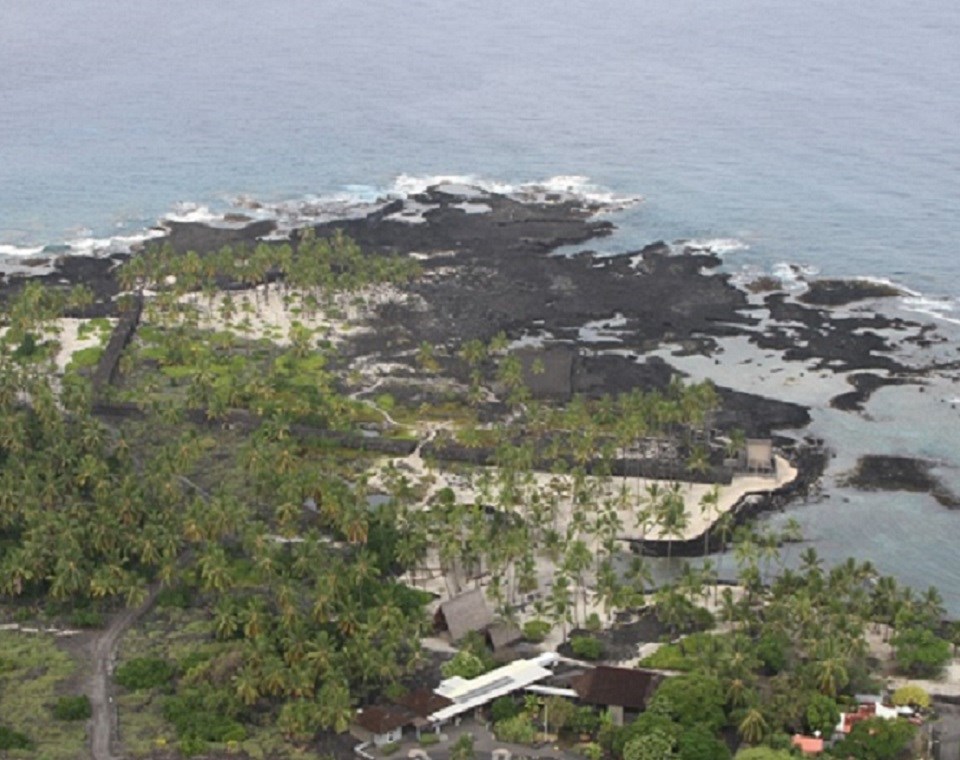 Left image
Aerial photograph of the Royal Grounds and Puʻuhonua circa 1925.
Right image
Aerial photograph of the Royal Grounds and Puʻuhonua circa 2015.
Credit: NPS Photo
Hale o Keawe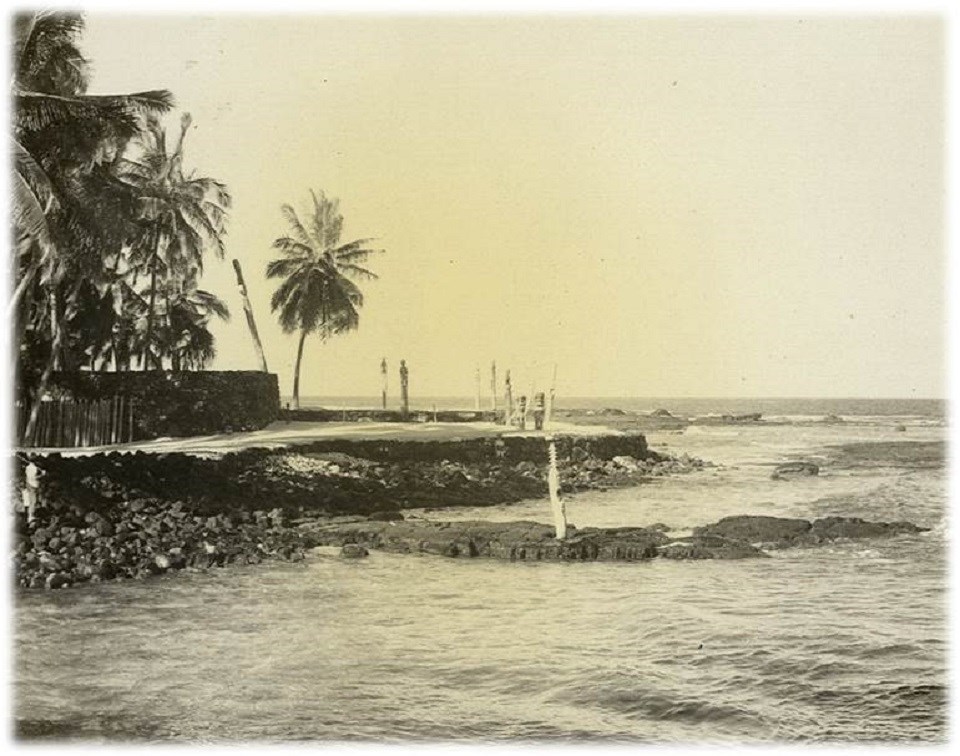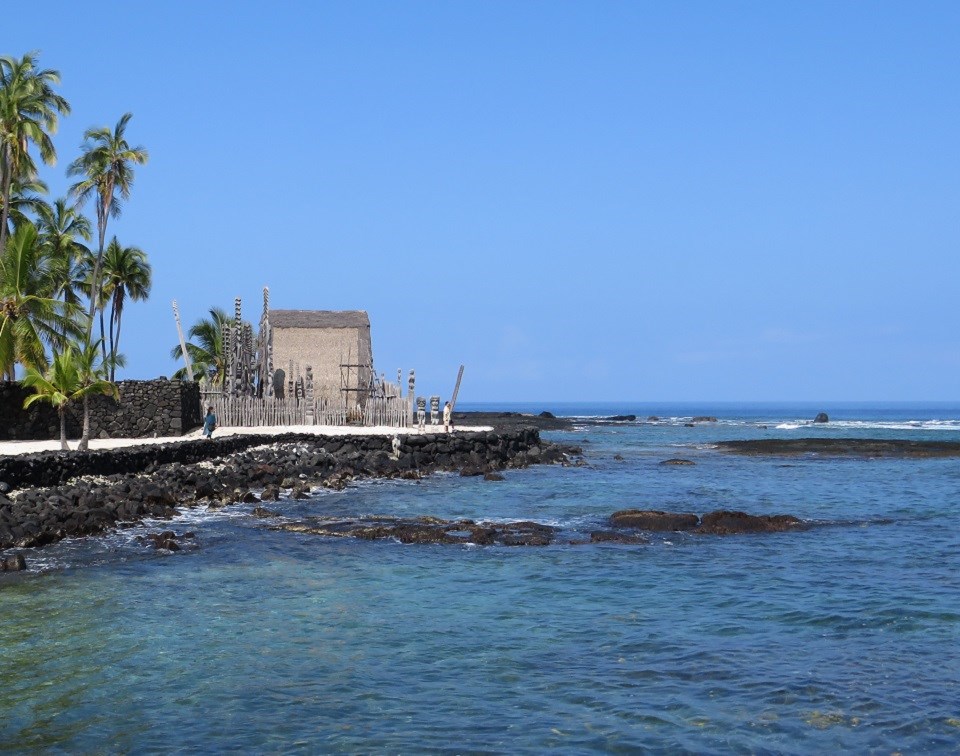 Left image
The restored heiau (temple) platform prior to Hale o Keawe reconstruction circa late 1960s.
Credit: NPS Photo
Right image
Hale o Keawe as it appears today.
Credit: NPS Photo
Hale o Keawe Reconstruction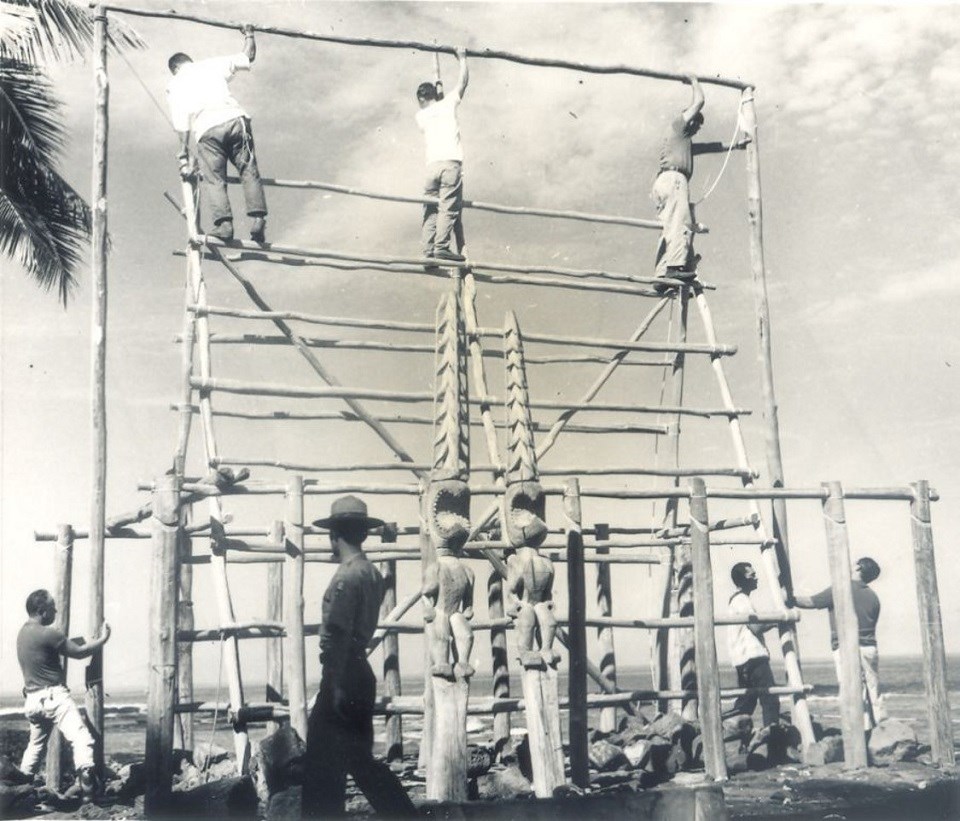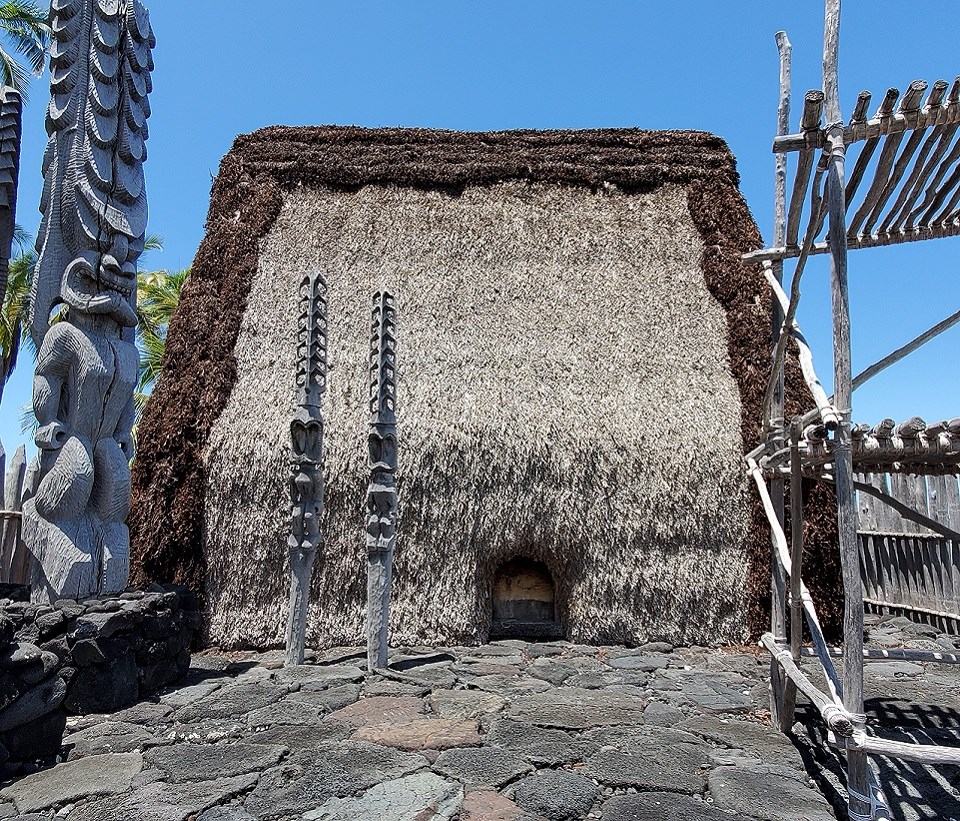 Left image
The reconstruction of Hale o Keawe in action circa late 1960s. Visitors could see the work in progress; it was a key element of the interpretative program at the time.
Credit: NPS Photo
Right image
Hale o Keawe as it appears today.
Credit: NPS Photo / Walsh
Entrance Sign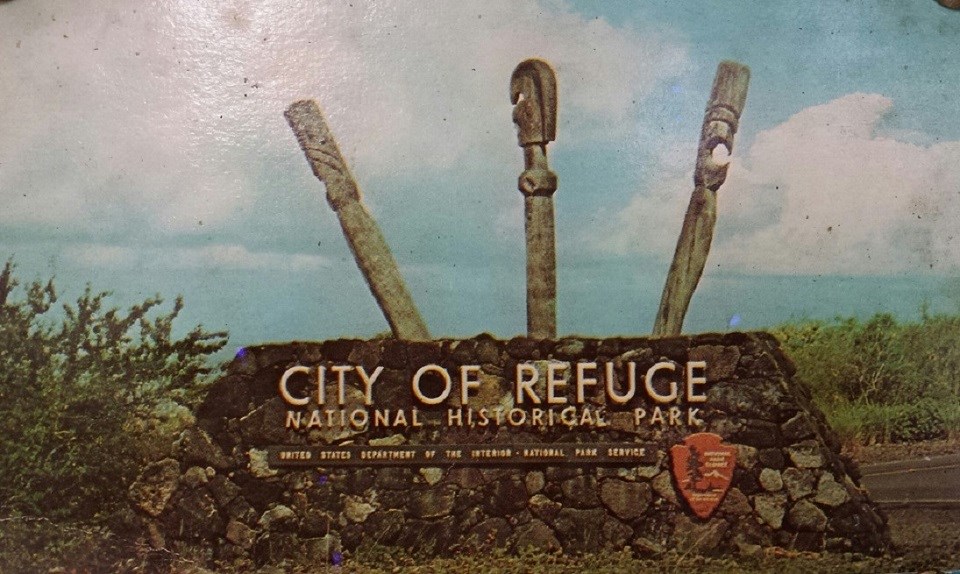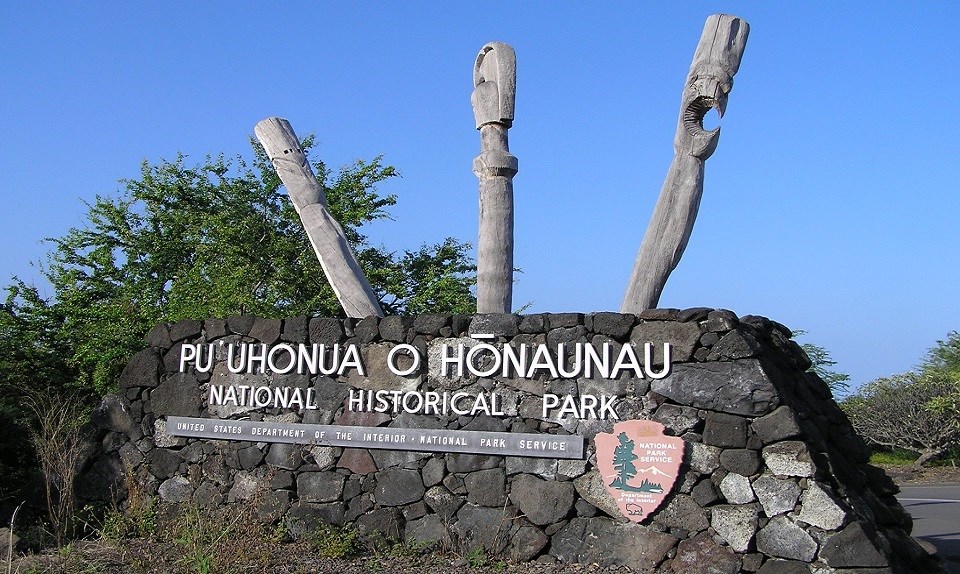 Left image
City of Refuge National Historical Park sign before the name was changed to Puʻuhonua o Hōnaunau National Historical Park in 1978.
Credit: NPS Photo
Right image
Puʻuhonua o Hōnaunau National Historical Park entrance sign as it appears today.
Credit: NPS Photo
The Great Wall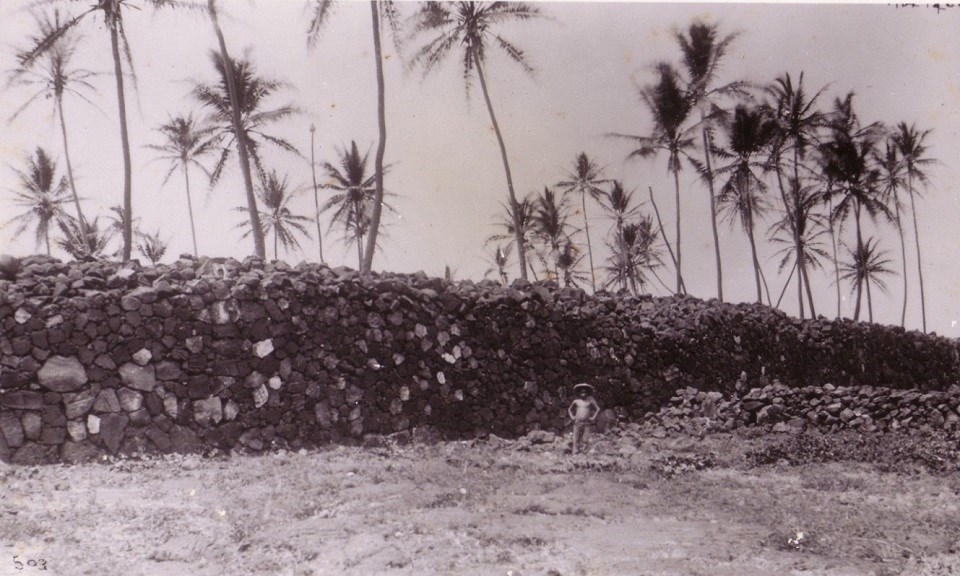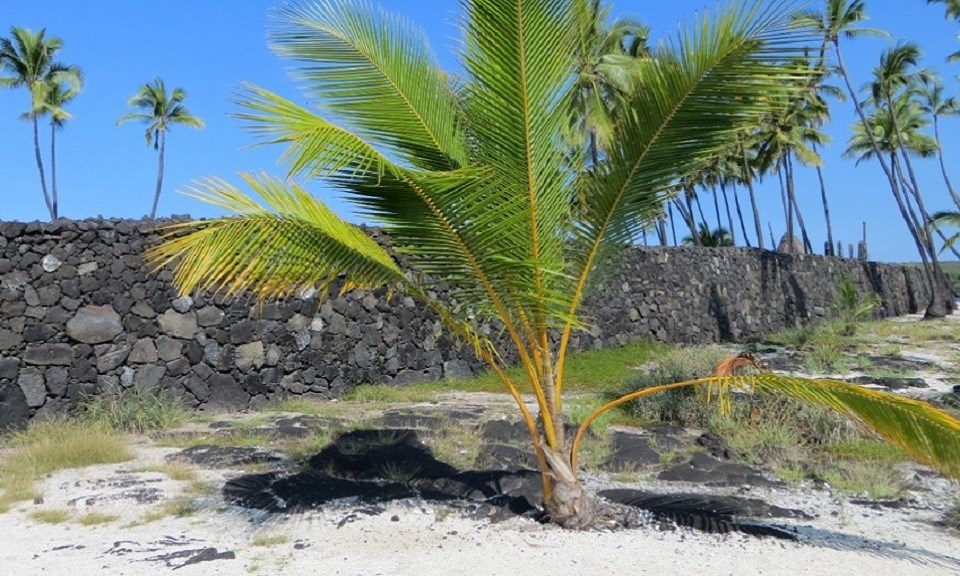 Left image
The Great Wall circa 1888 by William Bringham.
Credit: NPS Photo
Right image
The Great Wall as it appears today. If you look closely, you can match some of the same stones!
Credit: NPS Photo
Cultural Demonstrations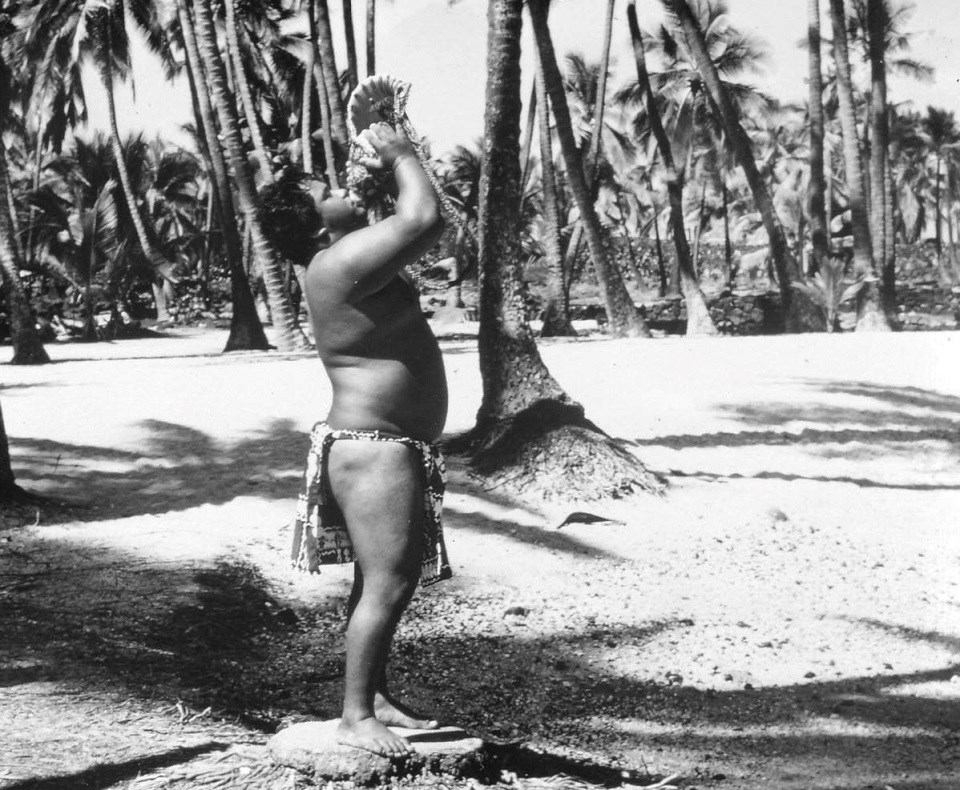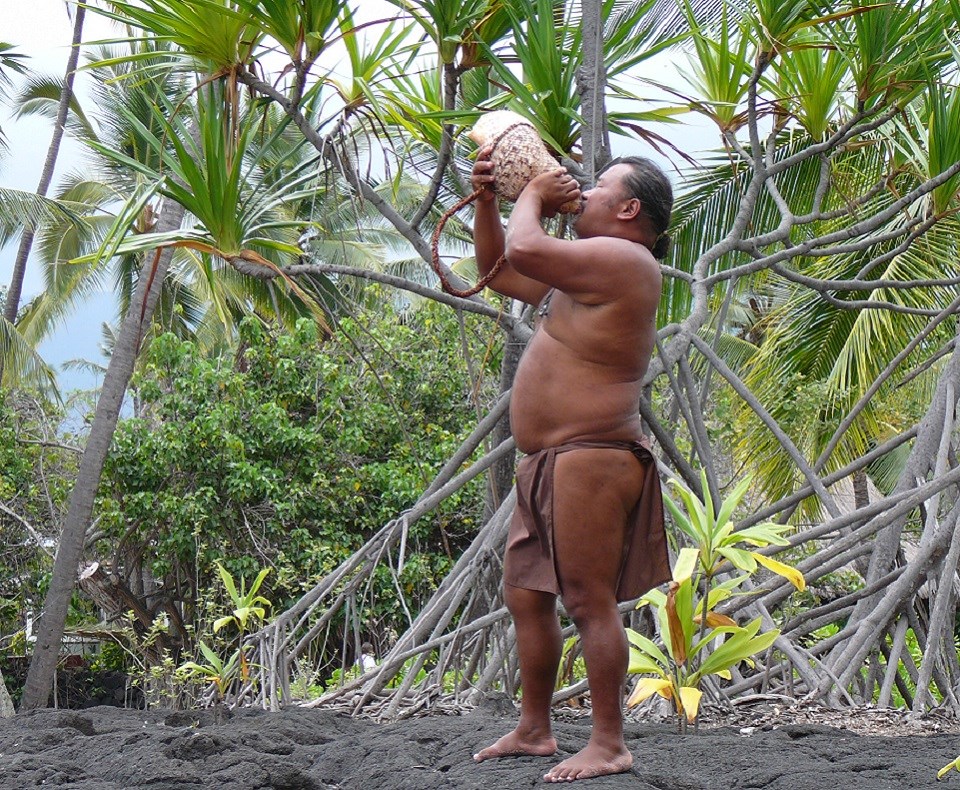 Left image
A young cultural demonstrator, Charlie Grace, blowing pū (conch shell trumpet).
Credit: NPS Photo
Right image
Cultural demonstrator, Charlie Grace, blowing pū years later.
Credit: NPS Photo
Cultural Festival Canoe Rides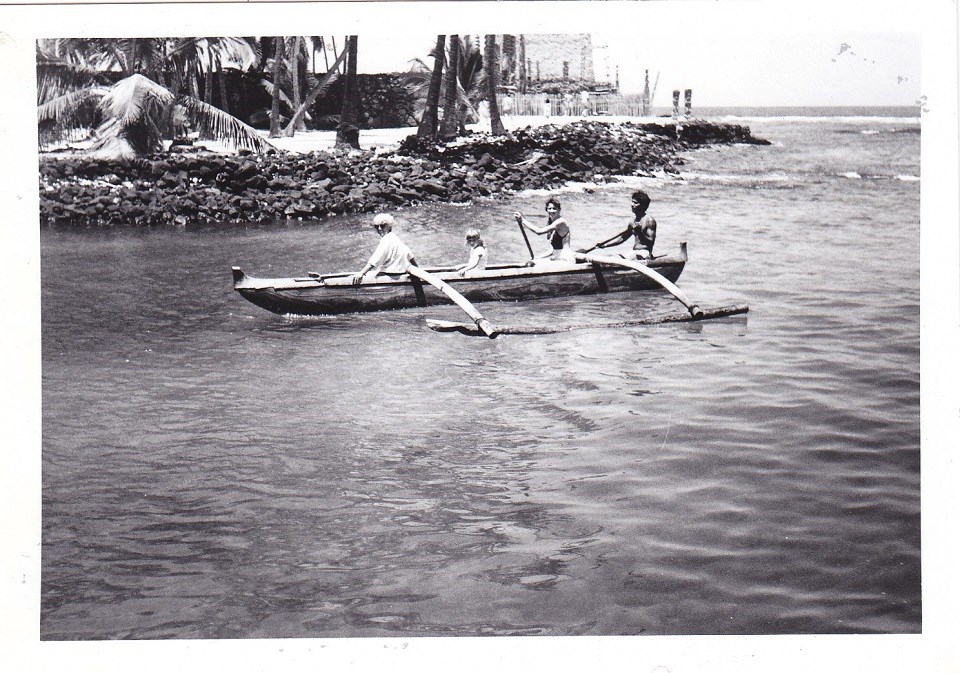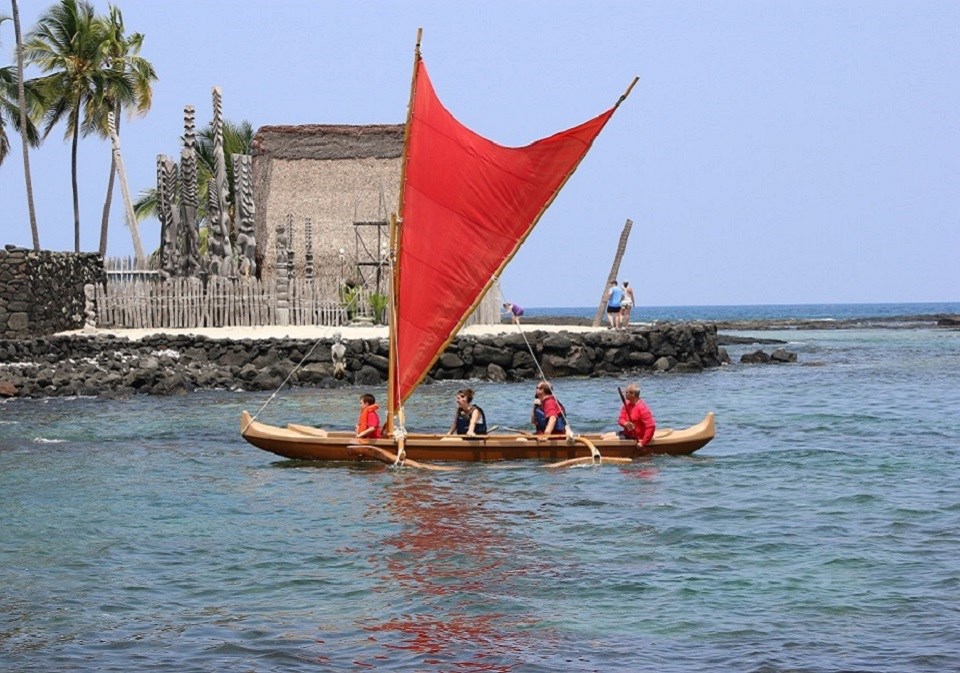 Left image
Cultural Festival canoe rides sometime after 1969.
Credit: NPS Photo
Right image
Cultural Festival canoe rides continue today, but with a few more safety precautions (PFDs)!
Credit: NPS Photo
Kiʻi Carving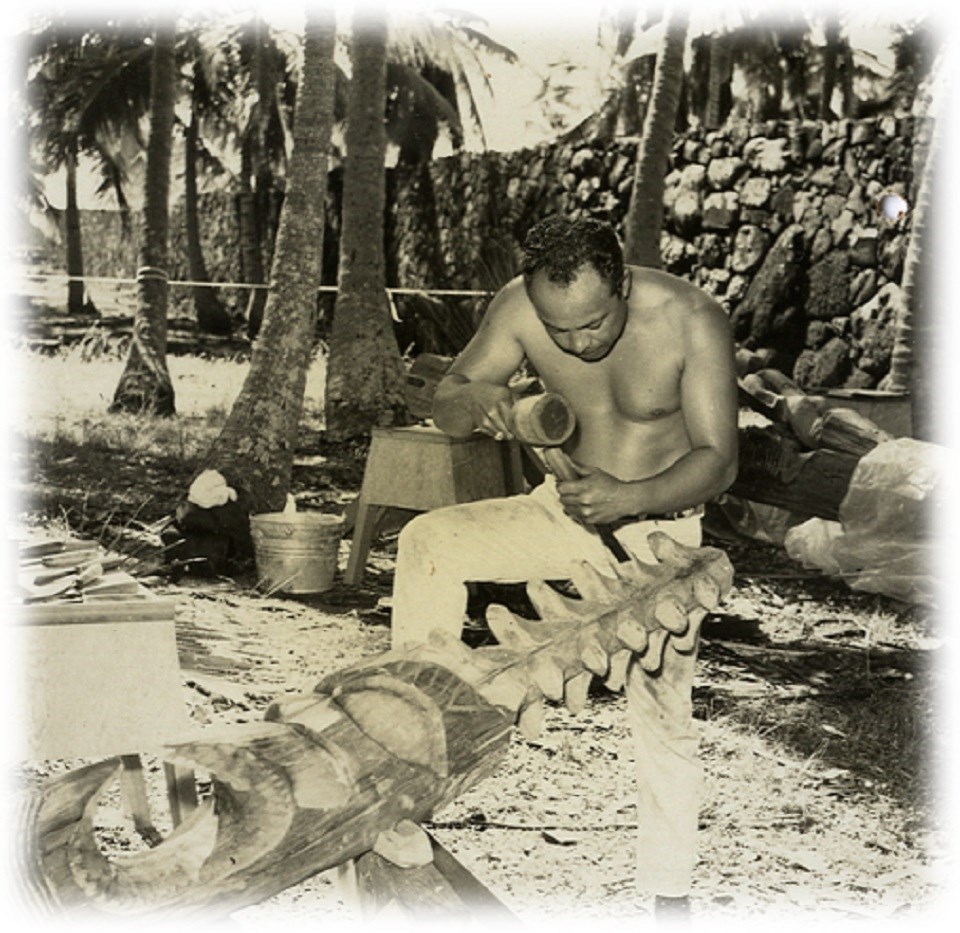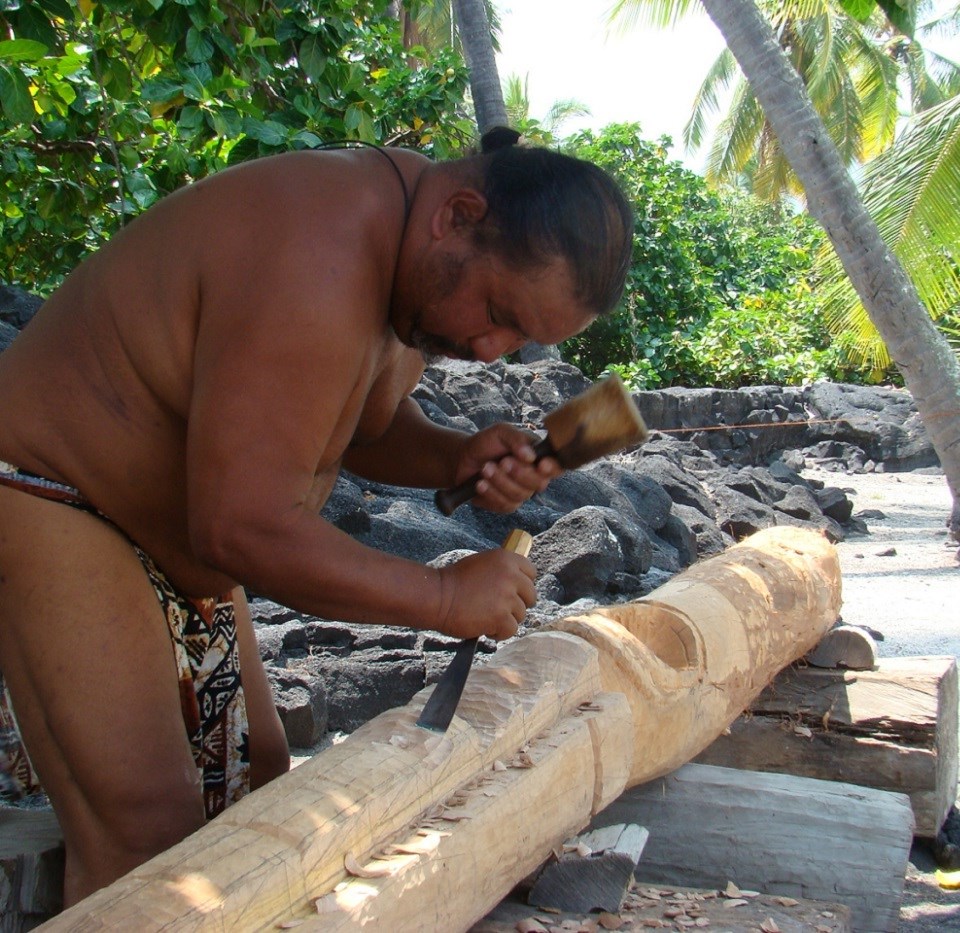 Left image
Anthony "Aku" Grace works on carving a kiʻi for the original restoration of Hale o Keawe.
Credit: NPS Photo
Right image
Cultural practitioner, Charlie Grace, carves a replacement kiʻi for Hale o Keawe.
Credit: NPS Photo


Last updated: April 21, 2020