Park Store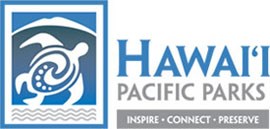 Hawai'i Pacific Parks Association is a nonprofit cooperating association working in partnership with Pu'uhonua o Honaunau National Historical Park.
Purchases support interpretive and educational programs, research projects, publications, and cultural activities in the park.
A wide assortment of educational and historical books and unique cultural items, many of which are hand made in Hawai'i, are available at the bookstore and giftshop.
Phone orders and online purchases are available for some products. online store
Contact:
Hawai'i Pacific Parks Association
Phone: 808-328-2326 extension 1450


Last updated: March 30, 2020