Indoor Activities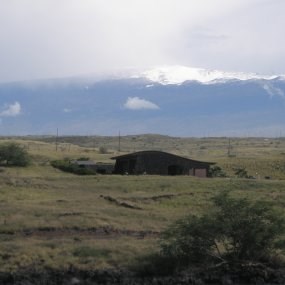 There are many opportunities for you to explore the unique history, culture and natural resources of Hawai'i inside our Visitor Center. Opened in 2007, the Park Visitor Center offers many exhibits and activities.
Movies
The open-air theatre offers several self-selecting movies. As well, special showings of longer movies are shown at times.
Exhibits
The Visitor Center contains numerous unique exhibits and displays, including a traditional koa wood spear display and the popular rock-lifting display. The open-air section of the Visitor Center offers a fantastic view of Pu'ukohola Heiau.
Museum
The Park's museum offers several interesting exhibits, including a traditional weapons display, archeology display and original paintings by renowned artist and historian Herb Kane.
Craft Demonstrations
Throughout the week, various craft demonstrations and hands-on activities are offered in the Visitor Center.
Parkstore
Hawai'i Pacific Parks Association operates an excellent parkstore with a wide selection of books, DVDs, CDs, posters, postcards, patches, pins and more.
Ranger Talks
Everyday, rangers are available to answer questions. Additionally, presentations are offered from time to time.
Last updated: July 26, 2014