Coastal Bluffs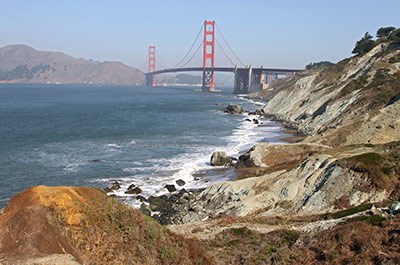 Beaches and rocky shoreline lie at the base of the coastal bluffs, while their tops provide expansive views of the Pacific coastline. The Coastal Trail extends along the wind-swept coastal bluffs, and the Batteries & Bluffs Trail allows access up and down through some of the most intact natural habitat in the Presidio where rare plants adapted to serpentine soil and cool foggy conditions can be seen.
Gun batteries
built in the 1890s for coastal defense and abandoned after World War II are scattered along these bluffs. A
World War II memorial
to soldiers lost at sea overlooks the area.
Last updated: February 28, 2015