World War II Memorial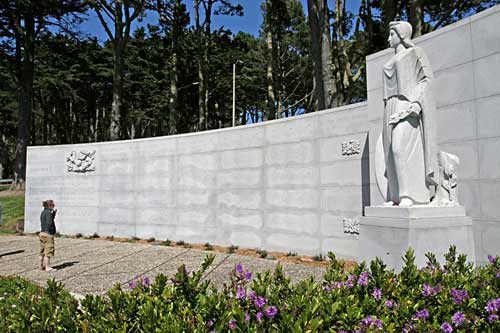 Dedicated November 29, 1960, the West Coast World War II Memorial is a curved wall of California granite set in a grove of Monterey pine and cypress. Overlooking the Pacific Ocean, it bears the names of 413 members of the armed forces who were lost or buried at sea in U.S. Pacific waters between 1941 and 1945.
The memorial was built by the American Battle Monuments Commission, a governmental agency also responsible for its maintenance. Cemeteries and memorials maintained by the A.B.M.C. preserve the legacy of American servicemen whose remains were not returned to this country for final interment. The West Coast Memorial is one of three A.B.M.C. memorials on U.S. soil dedicated to missing soldiers of World War II;the others are the East Coast Memorial at Battery Park in New York City and the Honolulu Memorial in Hawaii.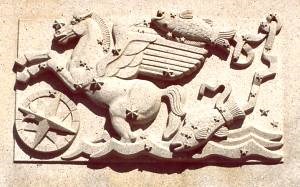 Last updated: February 28, 2015