Battery Chamberlin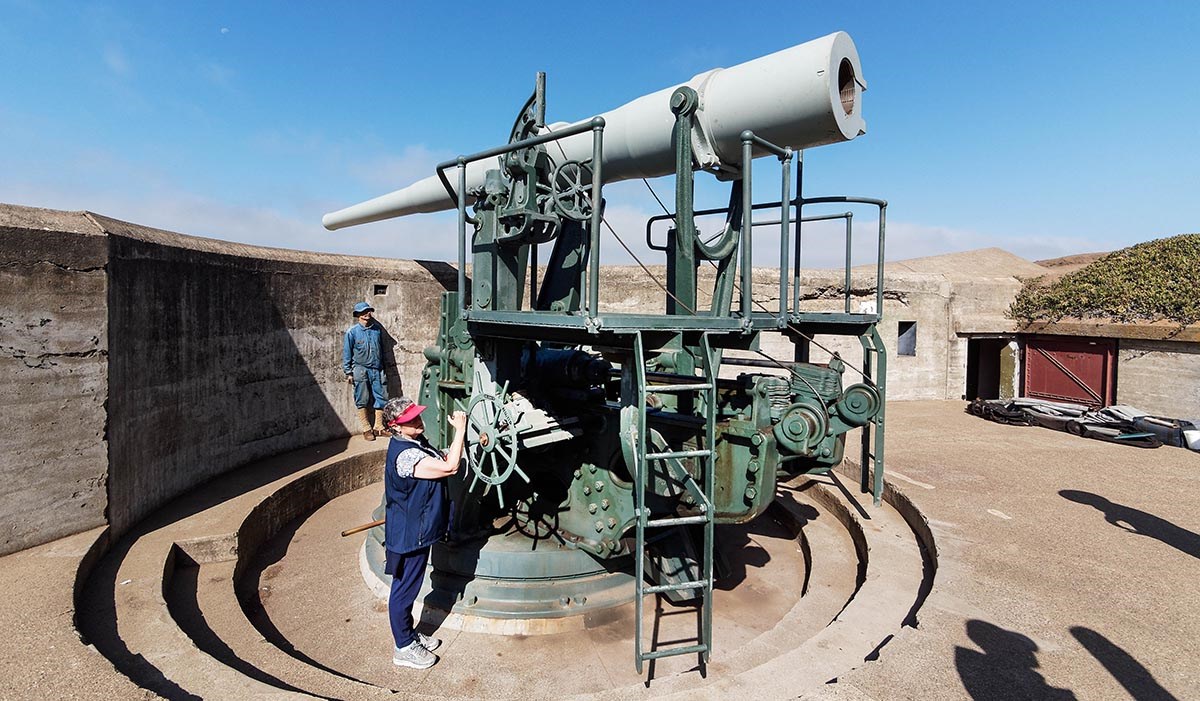 Battery Chamberlin holds the last 6-inch "disappearing gun" of its type on the west coast. Built near Baker Beach in 1904, Battery Chamberlin was constructed to accommodate the lighter, stronger, more powerful coastal defense artillery developed in the late nineteenth century.

In 1977, the National Park Service received the 6-inch gun and disappearing carriage from the Smithsonian Institution and installed them in gun emplacement No. 4. Today, visitors can attend demonstrations and the underground cartridge room, which contains photos and small exhibits on the coastal defenses of San Francisco.
Currently there are no demonstrations of the historic gun. We hope to resume demonstrations in the coming months. Check back for updates. We apologize for inconvenience.
Battery Chamberlin is located at the north end of the Baker Beach parking lot.
Looking For More Information
Last updated: September 19, 2022