Battery Chamberlin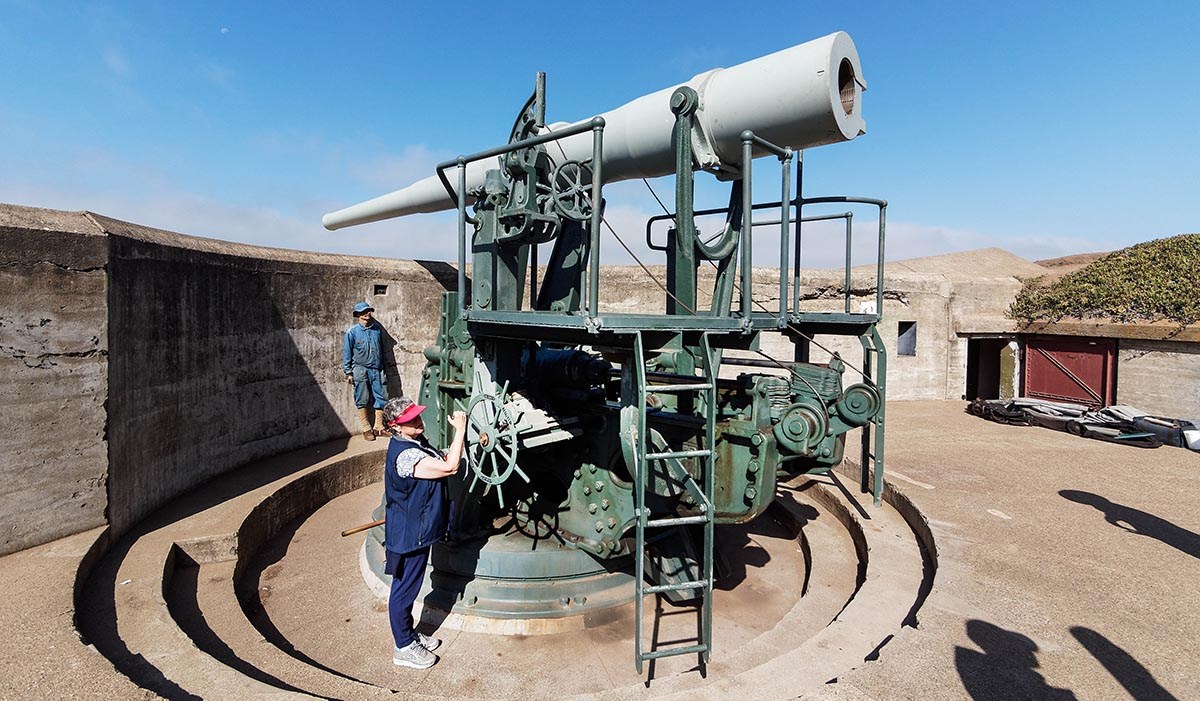 Battery Chamberlin holds the last 6-inch "disappearing gun" of its type on the west coast. Built near Baker Beach in 1904, Battery Chamberlin was constructed to accommodate the lighter, stronger, more powerful coastal defense artillery developed in the late nineteenth century.

In 1977, the National Park Service received the 6-inch gun and disappearing carriage from the Smithsonian Institution and installed them in gun emplacement No. 4. Today, visitors can attend demonstrations and the underground cartridge room, which contains photos and small exhibits on the coastal defenses of San Francisco.

Tips & Highlights
Demonstrations are typically held between 11 a.m. and 3 p.m. on the 1st full Saturday and Sunday of each month.
Please note that Battery Chamberlin will not be open on the following dates:


Saturday March 7th 2020
Sunday March 8th 2020
We apologize for any inconvenience this may cause.


Battery Chamberlin is located at the north end of the Baker Beach parking lot.
Last updated: March 4, 2020