Fort Scott: Battery Chamberlin (1904-1948)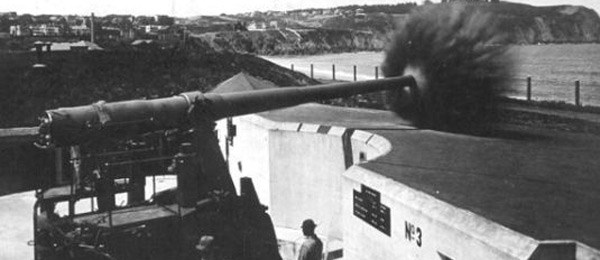 General Information
Built to protect underwater minefields laid outside the Golden Gate, this Endicott-era battery was and completed and armed in 1904. Fortifications included four 6-inch guns mounted on disappearing carriages; these guns had a range of nine miles and could fire at the rate of two rounds per minute. The original guns were dismounted in 1917 for use in World War I, but the battery was modified to receive two 6-inch guns on simple barbette carriages in 1920. During World War II, the Sixth Coast Artillery Regiment manned the two guns at Battery Chamberlin, which were placed under camouflage netting to deter potential air attack. In 1948, the Coast Artillery Corps was deactivated, the battery disarmed, and the guns scrapped.
Origin of Name
Battery Chamberlin named in honor of Captain Lowell A. Chamberlin, First Artillery, who served with distinction in the Civil War and remained an artillery officer until he died at the Presidio in 1889. Captain Chamberlin is buried at San Francisco National Cemetery in the Presidio.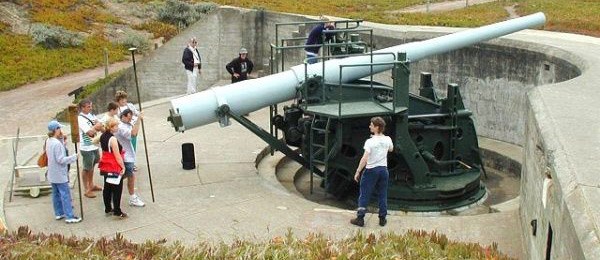 Access and Current Condition
In 1977, the National Park Service received a 6-inch gun and disappearing carriage from the Smithsonian Institution and installed them in gun emplacement No. 4. In addition to this 50-ton rifle--similar to the original armament--an underground cartridge room also is open for inspection and contains photos and small exhibits on the coastal defenses of San Francisco.

Both the rifle and the cartridge room are located at the north end of the Baker Beach parking lot.

Closed Until Further Notice
We apologize for any inconvenience this may cause.
Last updated: August 25, 2021