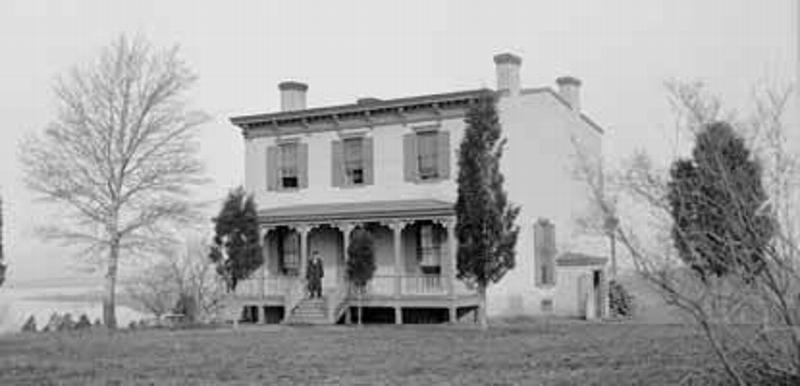 The hike begins at the Oxon Hill Farm, an historic farm at the mouth of Oxon Creek which most motorists on I-295 know only as a curious green space outside their windows just before the Capital Beltway junction. They should get out of the car and check it out! Oxon Cove Park originally was conceived of as a transition zone between urban Washington and rural Prince Georges County. Today it softens the transition into suburbia as it recreates an early 20th century farmstead.
Heading northeast from Oxon Hill, the route follows sidewalks to Fort Stanton Park, where it hooks up with the Fort Circle Trail. Plans indicate opportunities to move much of the route away from roads.
For a truly memorable introduction to the Fort Circle hikes, consider one of the guided hikes offered by Washington Parks and People, a nonprofit group that organizes volunteers and events and advocates "green infrastructure" for Washington, D.C. Their twice annual hikes cover the Fort Circle over a weekend. There is plenty of rest time and story telling built into the program, along with the all-important café stops at local eateries or watering holes. Contact information for Washington Parks and People appears in the Resources section.
The distance covered in this hike can be divided into two leisurely day hikes that stay primarily on natural surface trails and bypass the mid section, which is entirely on roadways. The first of these easy hikes starts at Frederick Douglas National Historic Site and goes to the Minnesota Avenue Metro station. From the Frederick Douglas Home, turn right on W Street and walk two blocks. Turn left on 16th Street and walk three blocks to Good Hope Road. Turn right and follow Good Hope 0.3 mile; pass Goodwill Way on the right. Just beyond, look for the trail entering the woods on the left across Good Hope. Cross the street and follow the directions below from mile 5.3.
A second hike on this section follows the route described below beginning at Fort Totten Metro station, mile 15.4, and continues to Fort DeRussy or another point of your choosing.
A note about the route description that follows: Many people find it easier to navigate urban parks using street names for primary navigation. That technique is applied here. For the most part, finding your way along the adjacent trails is as easy as finding your way along the street. The exception for this hike is the stretch between Good Hope Road and Benning Road, where detailed trail descriptions are provided — you can follow the streets or the trails.