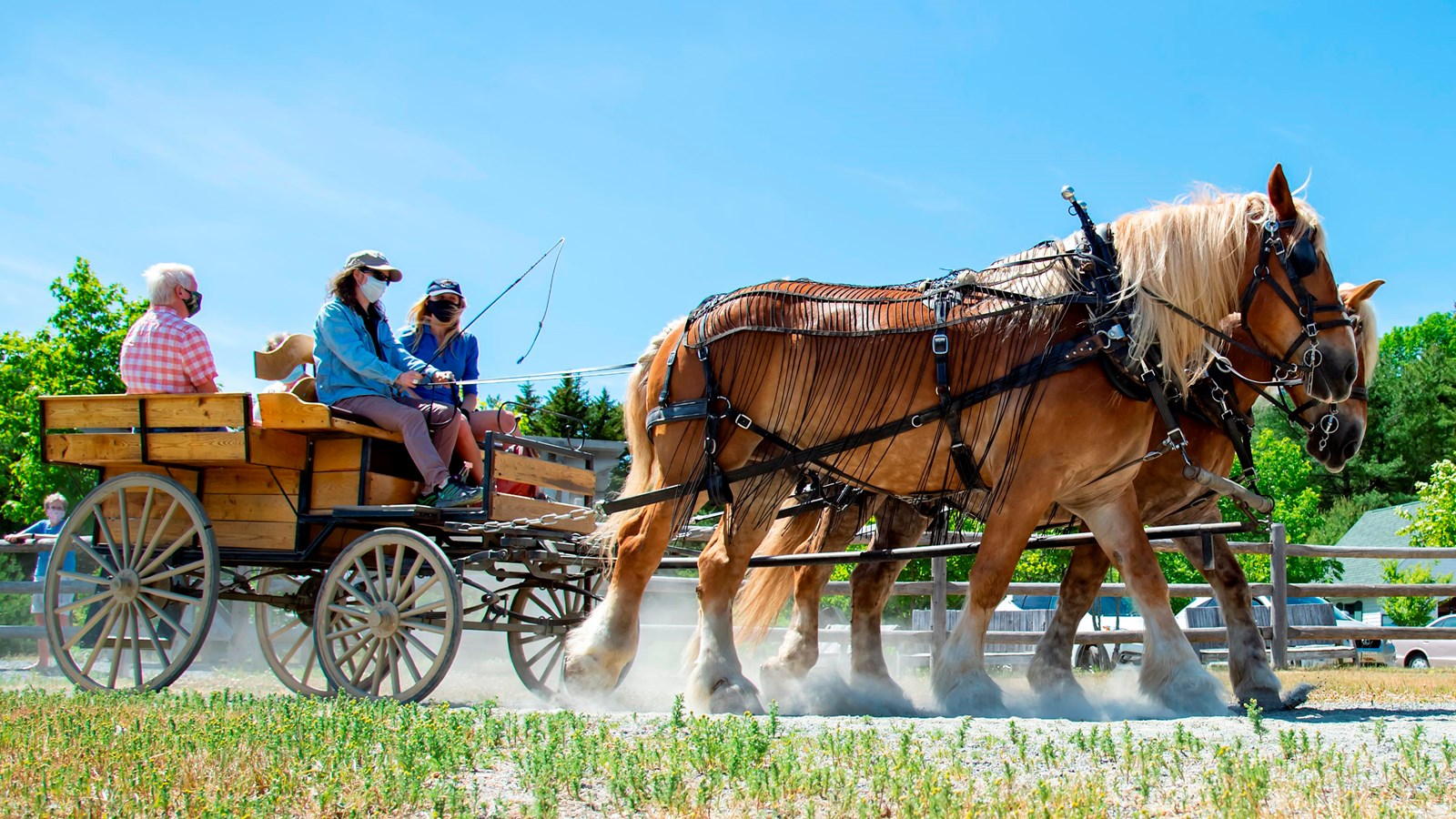 Location:
Mount Desert Island
Hitching Post/Corral, Parking - Auto, Restroom, Restroom - Seasonal, Toilet - Flush, Trash/Litter Receptacles
Wildwood Stables continues the rich tradition of exploring Acadia by horse. Its central location near Jordan Pond provides easy access to over 40 miles of historic carriage roads through the east side of Mount Desert Island. In summer, you can reserve carriage ride tours of the park departing from Wildwood Stables, a campsite, or a stall for your own horse. Please visit our website to learn more about visiting Acadia with your horse.
A Brief History of Wildwood Stables
What we now call Wildwood Stables was historically a farm.
Ernest Dane and his Wife, Helen, bought the property in 1911. Ernest Dane was a Massachusettes financier, philanthropist and Harvard University graduate. In 1909 he bought an estate in neighboring Seal Harbor. Helen Dane donated Wildwood Farm to the National Park Service. All of the structures except the barn were demolished by the park in 1958. 

But the name "Wildwood" was associated with the prior owners of the  farm of W. E. Hadlock and at least two prior owners. William E. Hadlock was a Lieutentant Colonel with the 28th Maine Infantry during the Civil War and was also a resident of Islesford on Little Cranberry Island. Hadlock had purchased the farm from the Jordan brothers (George an John of Jordan Pond and Jordan Stream). 
Last updated: March 24, 2022