Place
Wahinekapu (Steaming Bluff)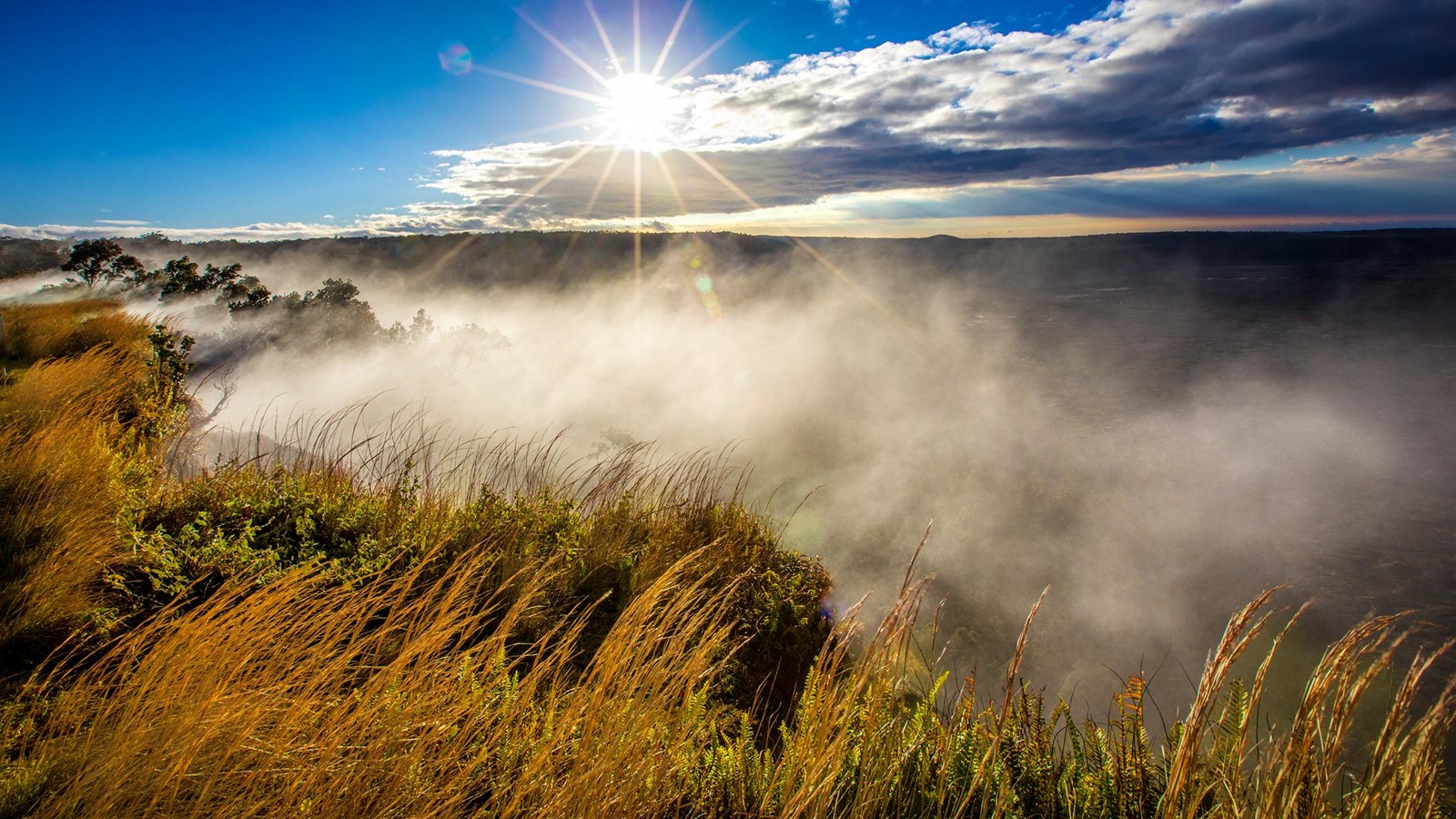 Location:
Hawaiʻi Volcanoes National Park
Parking - Auto, Scenic View/Photo Spot
At Wahinekapu (Steaming Bluff), a short walk from the Steam Vents parking area, you can feel the breath of the volcano as hot water vapor billows from the earth. This striking phenomenon is created as ground water seeps down to rocks heated by magma deep underground. The rocks are so hot that it vaporizes the water, returning it to the surface as steam. The area also provides excellent views of Kīlauea caldera.
From here, visitors can hike along
Crater Rim Trail
, which traverses the summit caldera of Kīlauea, or walk to Haʻakulamanu (Sulphur Banks).
Last updated: September 11, 2020