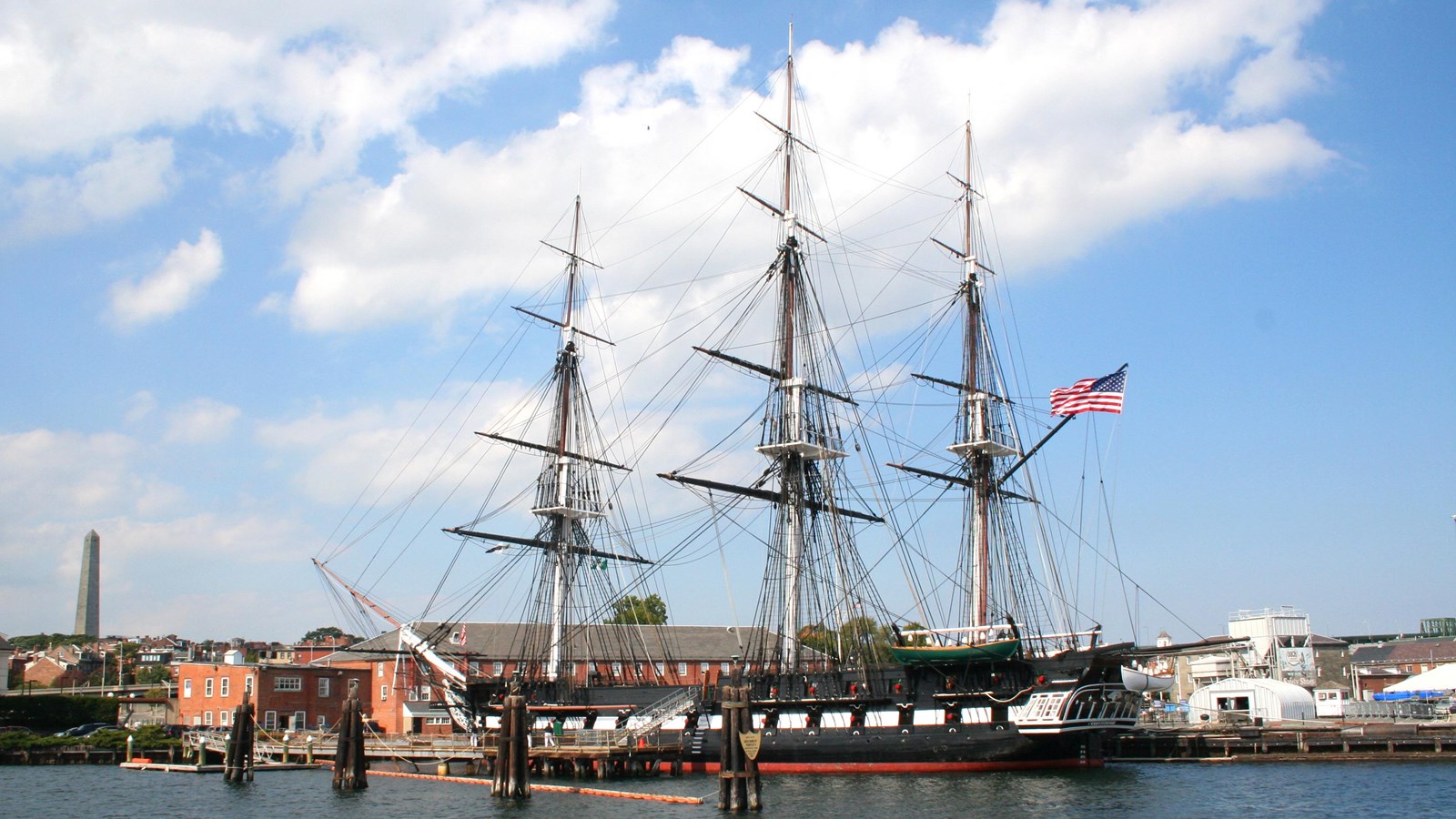 Location:
Charlestown Navy Yard
Significance:
Oldest commissioned warship afloat in the world
Designation:
National Historic Landmark; Freedom Trail Site; Part of Boston National Historical Park
The oldest commissioned warship afloat in the world still calls its birthplace—Boston—home. Launched in 1797 from Hartt's shipyard in the North End, Constitution was one of six original frigates that formed the core of the fledgling United States Navy in the 1790s. During the War of 1812, the ship defeated four British frigates and earned a legendary reputation in battle as "Old Ironsides." Today Constitution is America's "Ship of State." On special occasions each year, the ship undergoes turn-around cruises in Boston Harbor.
Learn More...
USS Constitution - Boston National Historical Park
Last updated: January 17, 2023