Place
USS CASSIN YOUNG (DD 793)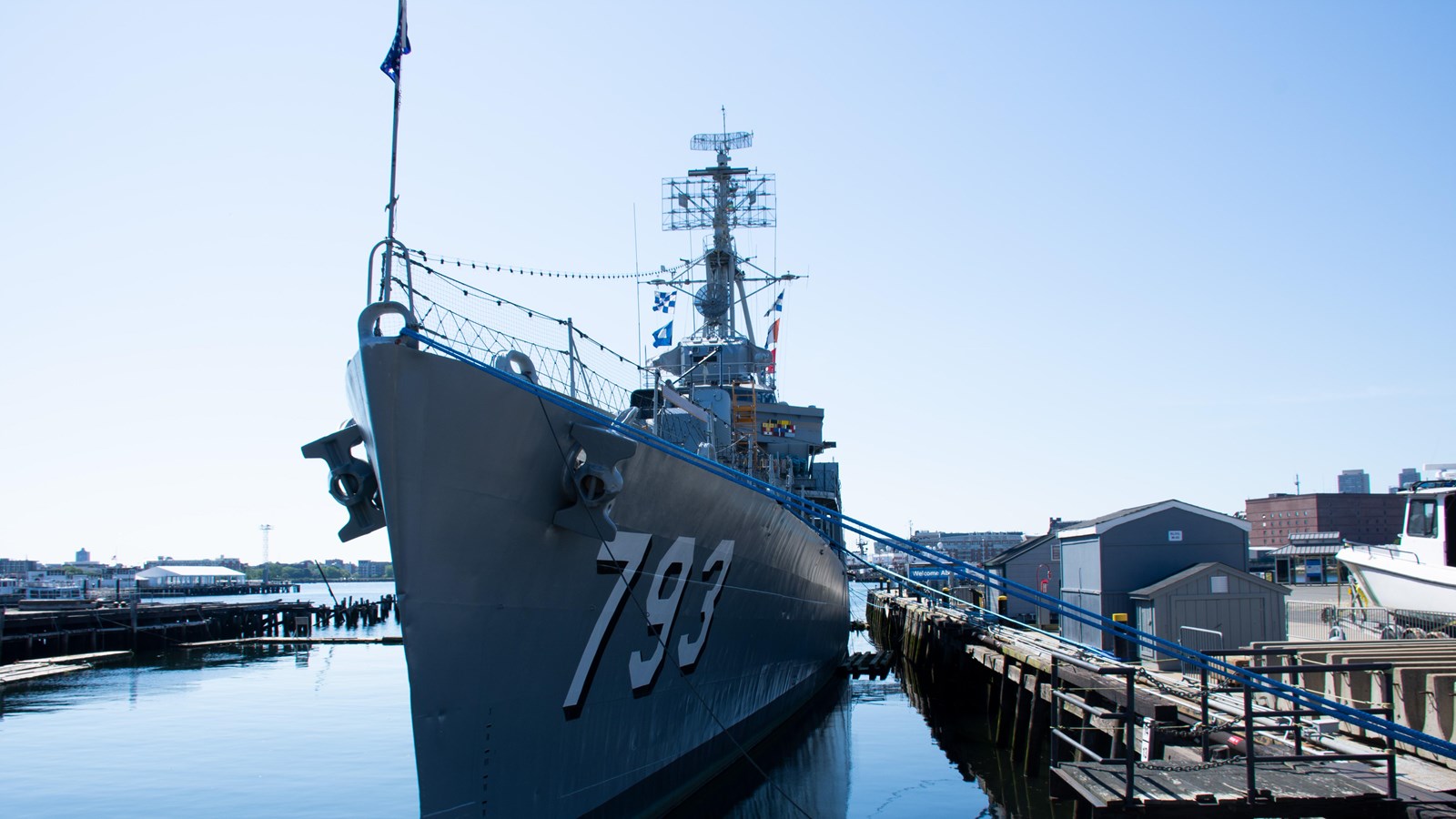 Location:
Pier 1, Charlestown Navy Yard
Significance:
Fletcher Class Destroyer
Designation:
National Historic Landmark
Historical/Interpretive Information/Exhibits, Information - Ranger/Staff Member Present
Built in 1943 in San Pedro, California, USS Cassin Young is one of 175 Fletcher-class destroyers built during World War II. Here in Charlestown, this navy yard built dozens of similar ships during the war. In the 1950s, Cassin Young and many other destroyers received regular repairs and modernization in Charlestown.
Learn More...
Last updated: January 17, 2023