Place
Site of Massachusetts Woman Suffrage Association Office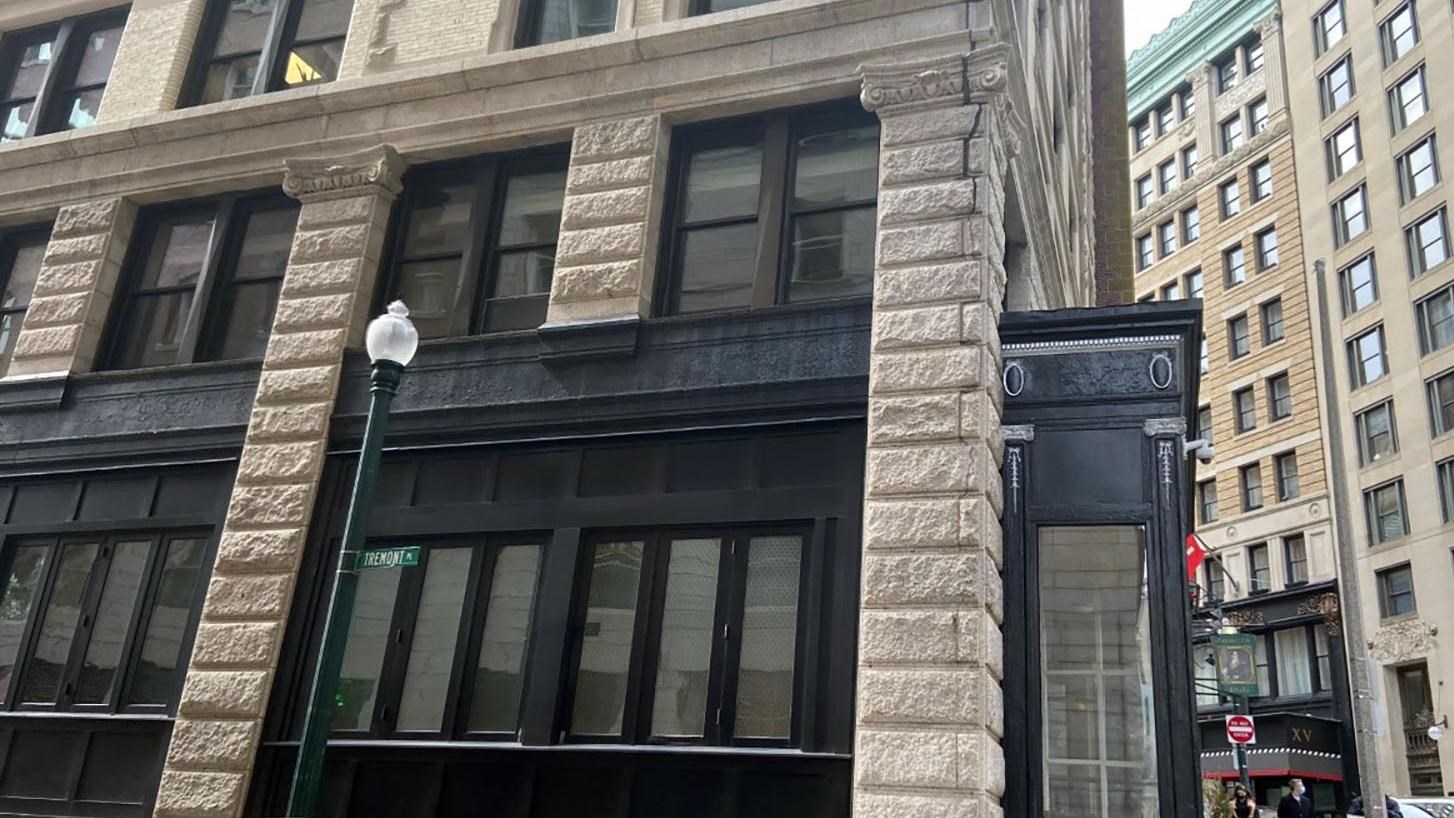 Location:
3 Tremont Place
Significance:
Site of MWSA Offices
MANAGED BY:
Private Building
Started in 1870 by Lucy Stone, Julia Ward Howe, and other local leaders, the Massachusetts Woman Suffrage Association (MWSA) served as the leading suffrage organization in the state. MWSA originated as a stand-alone organization that worked closely with regional and national organizations. By the 1880s, towns and neighborhoods across Massachusetts created smaller branches that reported to the main organization in Boston.1 First headquartered at 3 Tremont Place, the MWSA offices moved several times throughout its long history; later office locations include 3 Park Street, 6 Marlborough Street, and 585 Boylston Street.2
MWSA members used a variety of tactics to garner support for the suffrage cause, from petitioning the state legislature and speaking at hearings to creating broadsides and holding lectures. Its early efforts led to the success of women gaining the right to vote in school committee elections in 1879.3
By the early 1900s, the MWSA stood as one of the largest state organizations in the country. New leaders shifted the organization's tactics to more public and direct action, such as outdoor rallies and suffrage parades.4 One of these actions included "Suffrage Bluebird Day" in 1915, during which suffragists posted thousands of metal bluebirds on fences, trees, and public spaces in towns and cities across the state to gain support for their cause.5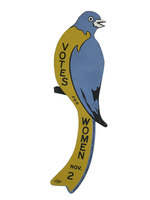 The Suffrage Bluebird, MWSA's symbol in 1915. (Credit: The Smithsonian Institute, Library of Congress)
In 1920, the Massachusetts Woman Suffrage Association re-organized into the Massachusetts League of Women Voters to help educate and prepare new women voters.6
Footnotes:
Lois Bannister Merk, "Massachusetts and the Woman Suffrage Movement," (Phd diss., Radcliffe College, 1961), 114-116.
Independent Historian Lyle Nyberg has tracked many of the locations of Boston suffrage organizations. For more information, please visit the webpage Suffrage Organizations of Boston.
Lois Bannister Merk, "Massachusetts and the Woman Suffrage Movement," (Phd diss., Radcliffe College, 1961), 172.
Sharon Hartman Strom, "Leadership and Tactics in the American Woman Suffrage Movement: A New Perspective from Massachusetts," The Journal of American History 62, no. 2 (1975): 296-315.
"Bluebird Day in Bay State," The Woman's Journal, July 17, 1915. Schlesinger Library, Radcliffe College, Harvard University.
"In Massachusetts," The Woman Citizen 5, no. 2 (June 12, 1920), https://babel.hathitrust.org/cgi/pt?id=inu.30000098651080&view=1up&seq=78.
Last updated: January 19, 2023