Place
The Lewis & Clark Salt Works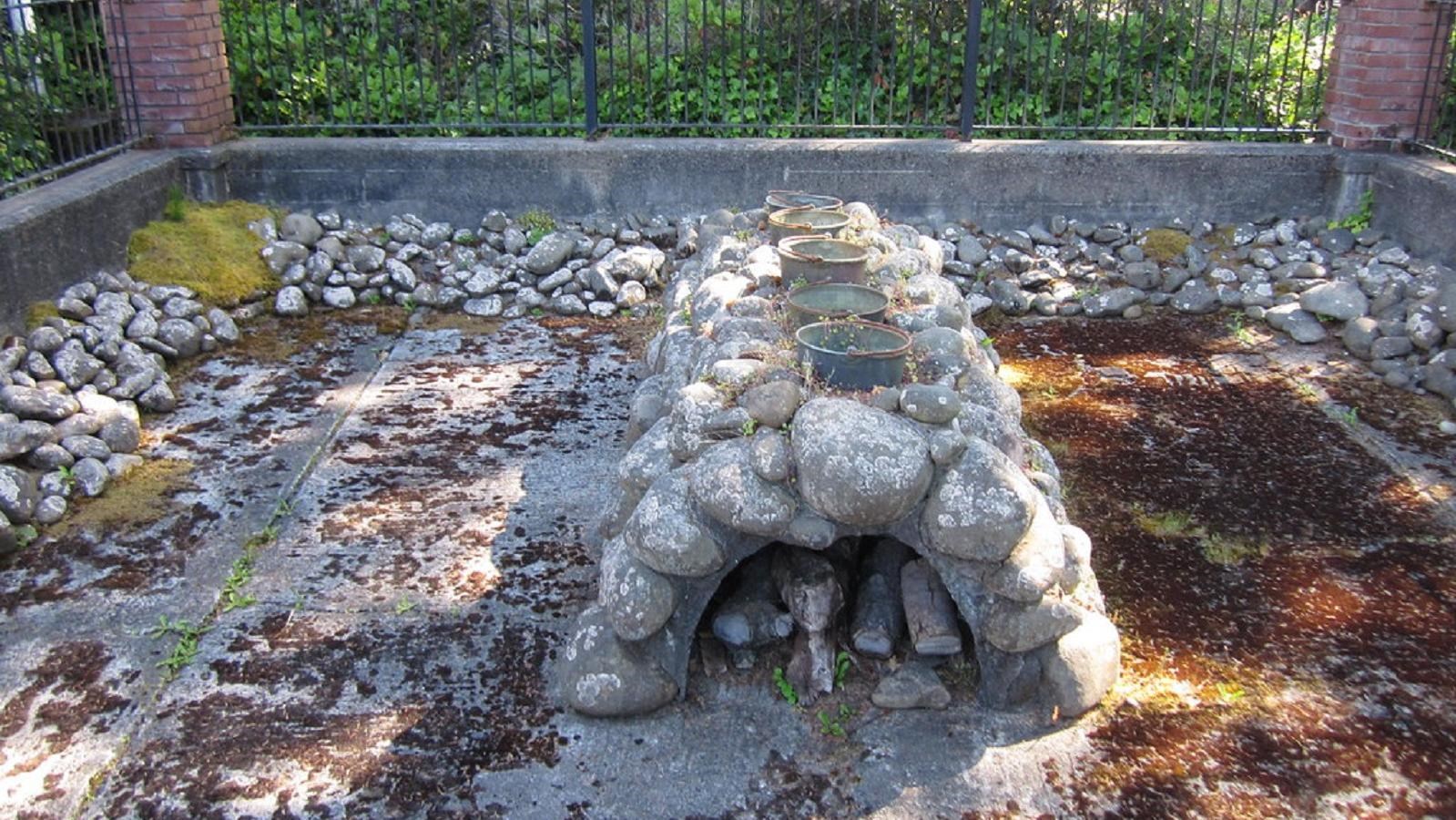 Lewis and Clark NHT Visitor Centers and Museums
Visitor Centers and Museums along the Lewis and Clark National Historic Trail
History
Much of the Corps' stay on the North Coast was spent securing sustenance for the winter and provisions for the trip home. On December 28, 1805, the Lewis & Clark Expedition sent out a detachment of five men in search of a good place to make salt. The expedition, which had been wintering at
Fort Clatsop
, had run out and were in desperate need of more. Salt was important for meat preservation and thus for the crew's survival on the trip back home. The rivers near the fort weren't salty enough, and so a better place had to be found. The men found an ideal spot on the Pacific Ocean approximately 15 miles from Fort Clatsop where they set up the salt processing camp.
Making salt required a bit of planning and a lot of work. Sea water had to be collected and allowed to sit till the sand sank to the bottom. Then the men had to collect a large supply of firewood and build a stone furnace, on top of which they placed five kettles that had to boil 24 hours a day to produce the salt. Captain William Clark and few additional men joined the others at the salt works a little over a week later on January 9, arriving in the early afternoon. The group stayed at the salt works until February 20, when they left with 3.5 bushels (about 28 gallons) of "Excellent, fine, strong & white" salt.
Today
Today, visitors can see the site believed to be the expedition's salt works. It was identified by a rock cairn and the testimony of Jenny Michel, born in 1816 to a Clatsop man who had pointed the place out to her when she was a child. According to her father, this was the place he had seen white men boiling water.
The site is located on the Promenade. At the intersection of US Highway 101 and Avenue G, turn west to Beach Drive, then left to Lewis and Clark Way. Park where available without blocking private driveways. Walk west on Lewis and Clark Way to the Salt Cairn.  
Last updated: January 6, 2022