Place
Tabernacle Baptist Church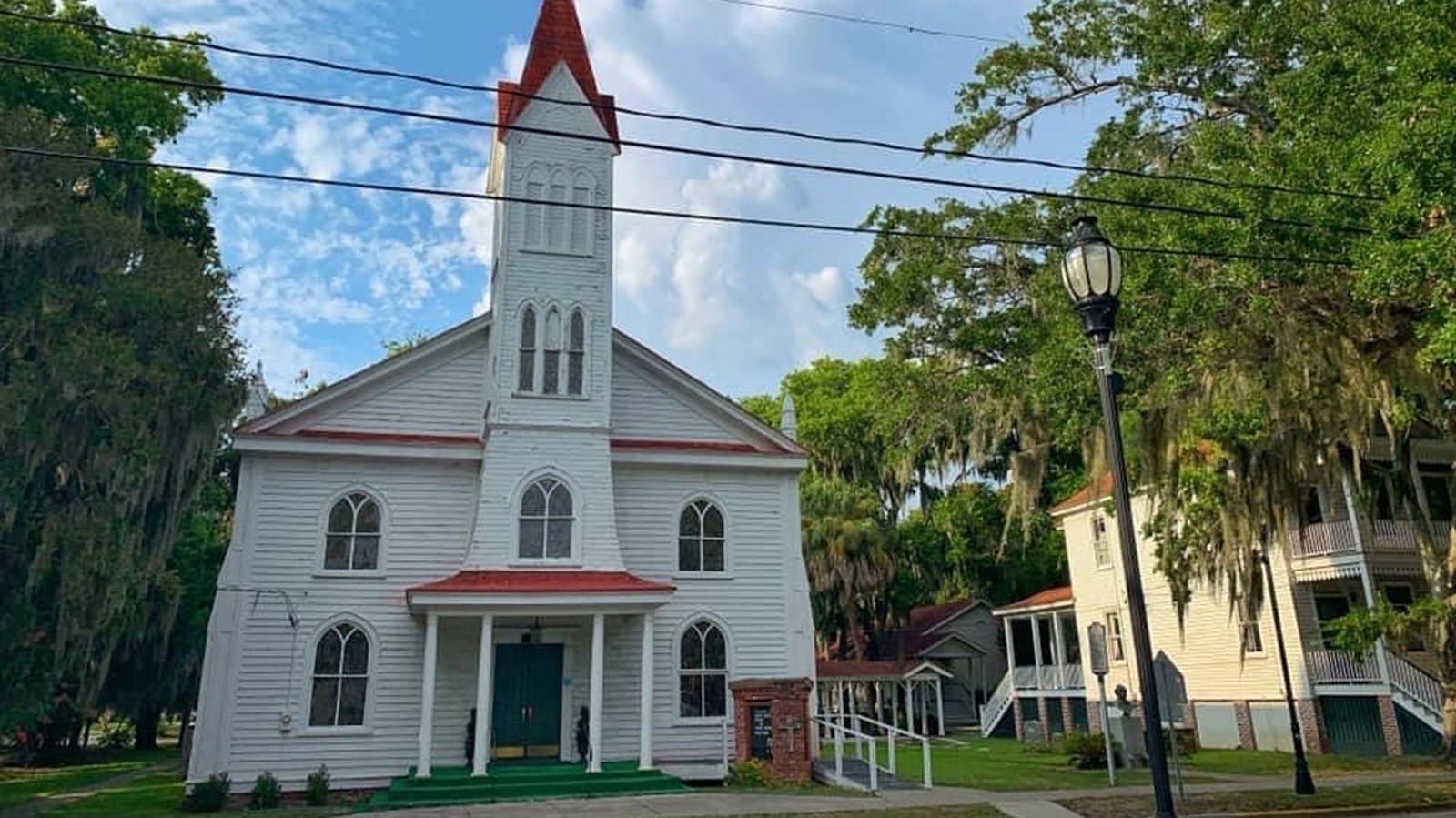 Location:
901 Craven Street, Beaufort, South Carolina
Significance:
This church served as a school and house of worship for freed African Americans during early Reconstruction, and is an active church today.
Designation:
Tabernacle Baptist Church is a part of the Reconstruction Era National Historic Network
Tabernacle Baptist Church is a historic Black church in Beaufort, South Carolina located at 901 Craven Street. This site is a member of the Reconstruction Era National Historic Network. 

The church began in 1840 as a lecture room and meeting house. During the Civil War, the church was home to at least two schools operating during the Port Royal Experiement. In 1863 500 African American church members acquired the building and turned it into a church. In the same year members of the congregation supported the passage of the Emancipation Proclamation, which freed enslaved people in the states that succeeded from the Union by having an Emancipation Day service meeting at Tabernacle. This meeting was recorded in the church's minutes and reads: "That we all unite, with our hearts & minds & souls, to give thanks to God for, this great thing that He has done for us; that He has put it into his (Mr. Lincoln's) mind — that all should come to this very stand, according to the will of God, in freeing all the colored people. We believe that Jesus Christ will now see of the travail of his soul, in what he has done for us."

Robert Smalls and his family attended the church. In 1915, Smalls passed away, and his procession and burial were held at Tabernacle Baptist Church. Tabernacle Baptist Church is an active congregation today.
Last updated: March 30, 2022