Place
Star-Spangled Banner Flag House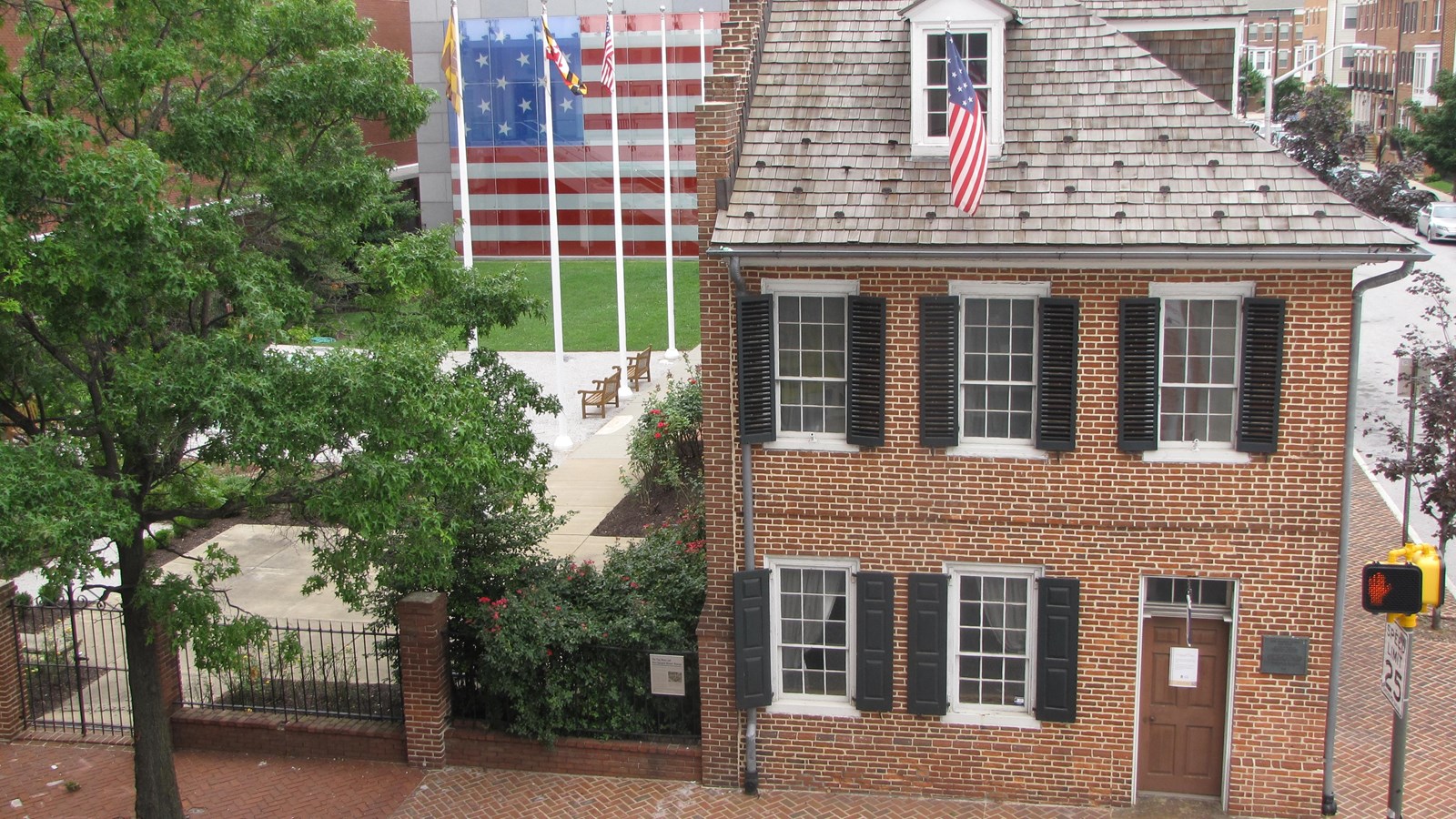 Location:
844 E Pratt St, Baltimore, MD 21202
Significance:
In this house in 1813, the Pickersgill family and Grace Wisher sewed the flag that inspired our National Anthem, the Star-Spangled Banner.
Designation:
National Historic Landmark
Accessible Rooms, Baby Changing Station, Elevator, Gifts/Souvenirs/Books, Historical/Interpretive Information/Exhibits, Information, Restroom, Restroom - Accessible
Located at 844 E. Pratt Street, the Star-Spangled Banner Flag House was constructed in the late 1700s. Mary Pickersgill and her family began renting the house in the early 1800s. Mary started a flag making business and in a little over a decade, she saved enough money to buy the house, an unusual accomplishment for a woman at this time. She even added a kitchen and a boarder's room to the house in 1820.
In summer of 1813, Mary was commissioned to sew a garrison flag and a smaller storm flag for Fort McHenry. Mary's mother, daughter, nieces, and indentured and enslaved African American servants helped complete the task in about seven weeks.

On September 14, 1814, Fort McHenry withstood a 25-hour British bombardment. The 30 x 42-foot garrison flag waving over the victorious fort inspired Francis Scott Key to pen lyrics that became the U.S. national anthem.
Mary lived in the house until her death in 1857 and the property remained in the Pickersgill family until 1864. The house exchanged hands multiple times and later functioned as a saloon and a warehouse. In 1929, the City of Baltimore purchased the property and preserved it as a historic building. A National Historic Landmark, the house is now a historic home and museum.
Return to the Travel Baltimore main page.
Last updated: February 18, 2021