Place
Second Baptist Church, Hinton, WV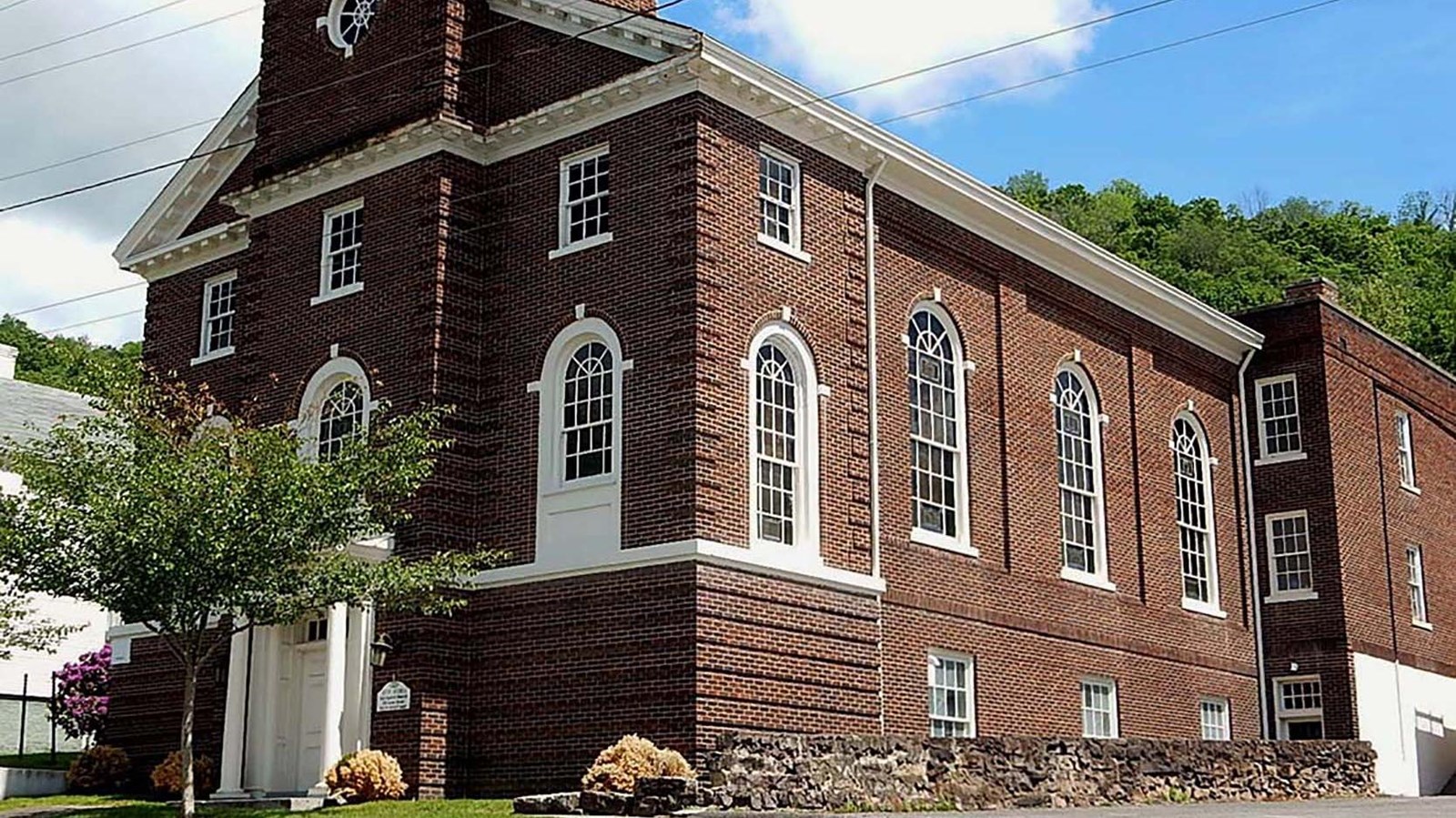 Historical/Interpretive Information/Exhibits
African American Heritage Driving Tour Stop 16: Segregation of African Americans
Thousands of African Americans migrated to West Virginia in search of jobs.  Upon their arrival, they were met with segregation and discrimination, but also with economic, political, and educational opportunities that had been denied to them in other southern states. Many towns had a "white" section and a "black" section that separated where they lived.  

African Americans were also subjected to segregation at the movie theater, eating at a restaurant, attending school, and staying at a hotel. There were hotels for whites and hotels for blacks. At the movie theater, blacks had to sit in the balcony or away from the whites.  The Ritz Theatre was a place in Hinton that was segregated until the late 1950s.
Second Baptist Church:
Second Baptist Church was organized in 1878 in the home of Mrs. Henrietta Hostler of Hinton, WV. The Rev. C. H. Payne was its first pastor. The congregation met in member's homes for several years until they could purchase for thirty-five dollars the property where the church now stands. In 1881, a wood framed building was constructed on the property and the congregation grew rapidly under the leadership of Pastor R. J. Perkins.

Eventually, the original wooden structure was torn down and a larger church erected in its place. By 1925, the Church's membership had grown so much that a larger church building was needed. In September of 1925, the corner stone was laid for the construction of a new brick sanctuary and education facility. During this time, the congregation held worship in the Odd Fellows Lodge with Rev. J. D. Woodfolk as pastor. At a cost of $45,000.00 the new facility was opened and dedicated for worship on February 13, 1927. This is the church building you see today at 212 James Street in Hinton.

For the full story go to: Segregaton: Hinton, WV 
Other nearby places of interest:
Driving Directions
Physical Address: 210 James Street, Hinton, WV 25951
GPS Coordinates: N37.672028 -W80.889716

From Beckley, WV: Take I-64 East to Exit 139 (Hinton/Sandstone, WV). Turn left on to Highway 20 south and travel 10 miles to Hinton, WV. Route 20 will become Summers Street (one-way) through town. Turn left on 2nd Avenue. Go straight through the stop light and turn right on Ballengee Street. Drive around the Courthouse and Memorial Building and turn left on James Street at the Civil War Monument. Travel one block on James Street. Tour stop (Second Baptist Church) is the red brick church on the right.
Directions to the next Tour Stop
Hinton Depot
Physical Address: 100 2nd Avenue, Hinton, WV 25951
GPS Coordinates: N37.675011 -W80.892184

From the church, turn right on Third Avenue and travel to Summers Street. Turn left and travel to Second Avenue. Turn right on Second Avenue and park along the curb. Tour Stop is the Hinton Railroad Depot on the left. STAY OFF THE TRACK.
Segregation of African Americans (Audio Narration)

Written by: Michael Burk Narrated by: Joshua Flynn Music: "I Can't Wait" - written by Lady D and Robert Gray Robert Gray - keyboard and bass Dan Bailey - guitar and bass Doris A. Fields (Lady D) - vocals
Last updated: May 24, 2022