Place
Redwood Creek Overlook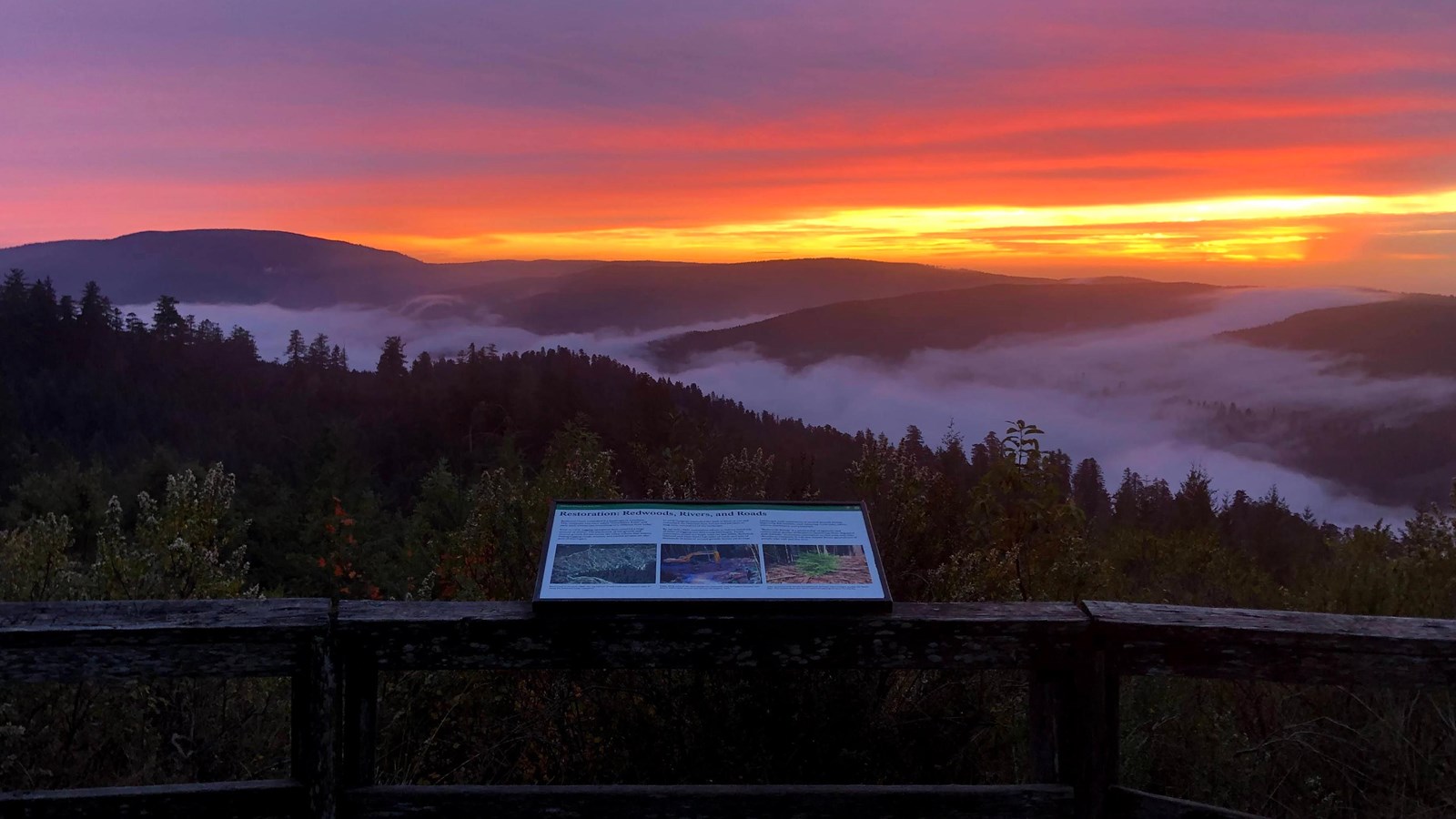 Location:
East of Orick on the Bald Hills Road
Significance:
Beautiful views with an insight to habitat restoration.
Designation:
National Park
Historical/Interpretive Information/Exhibits, Parking - Auto, Scenic View/Photo Spot, Toilet - Vault/Composting
Redwood Creek Overlook
A unique spot offering an expansive view of thousands of acres of old-growth redwood forest.
This location offers a picturesque view of the old-growth forest, the Pacific Ocean, sunsets, and stars. Fog and clouds can sometimes hinder the view, so be sure to check the weather.
Get a glimpse of the areas logging history as you look down into the Redwood Creek valley, where you can clearly see the difference between the dark green old-growth redwood forest and lighter green secondary-growth forests.
Interpretive signs point out these visual differences in the valley, show astonishing photos of past logging, and discuss the impacts of 20th century industrial logging in the area. These exhibits also show how
ecosystem restoration
has been happening in the Parks since the late 1970s.
Last updated: May 6, 2022