Place
Redwood Creek / Freshwater Beach Day Use Area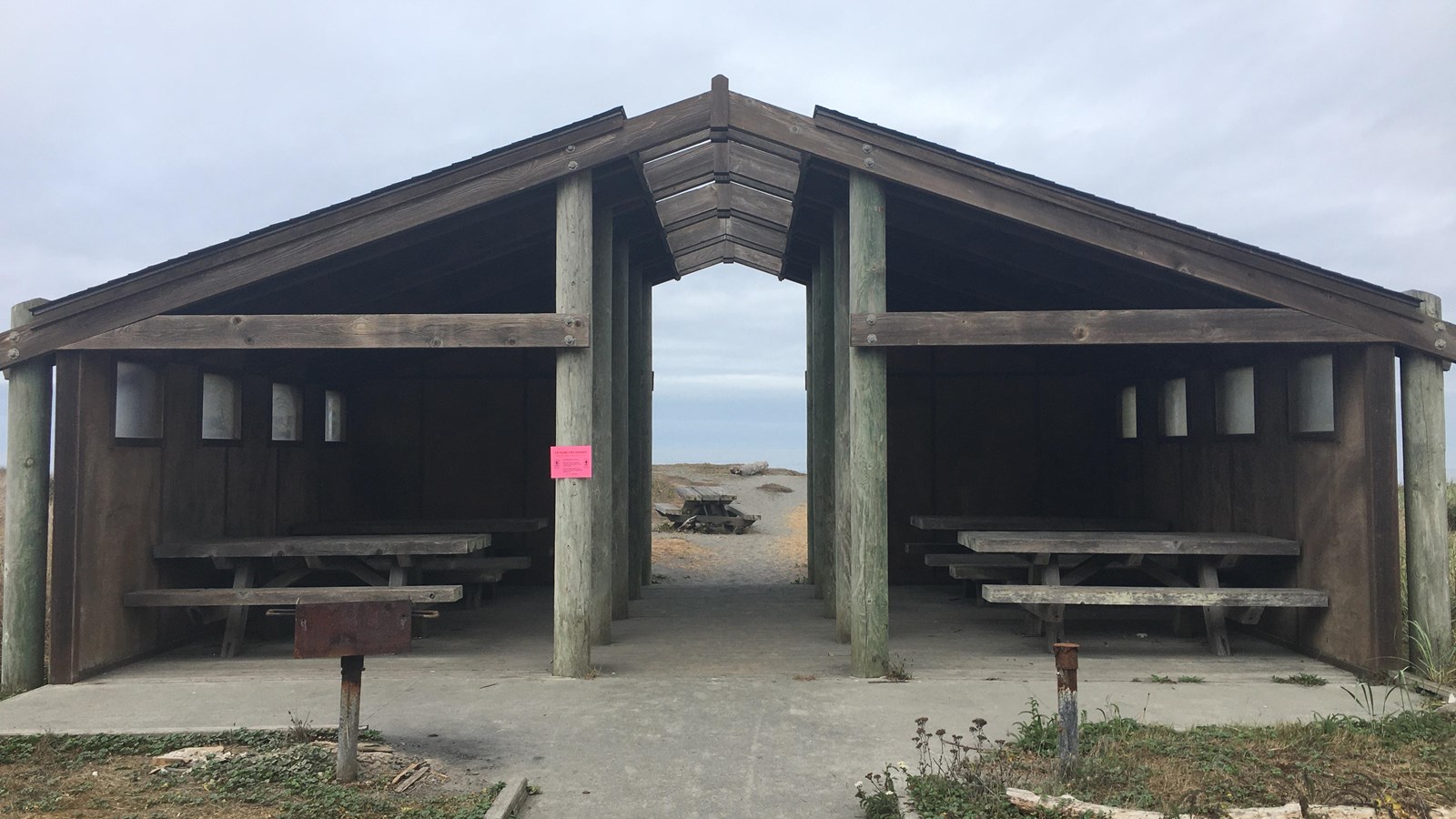 Location:
1.5 miles southwest of Orick, CA.
Significance:
A place to whale watch and picnic, but be wary of sneaker waves.
Designation:
National Park
Beach/Water Access, Grill, Information Kiosk/Bulletin Board, Parking - Auto, Parking - Bus/RV, Picnic Shelter/Pavilion, Picnic Table, Public Transit, Toilet - Vault/Composting, Trash/Litter Receptacles, Wheelchair Accessible
This day-use area is on the north end Freshwater Beach, a few hundred yards from the Kuchel Visitor Center. Historically, this site was an old Yurok village called OREQ-w. 
For those driving north, as soon as you enter the parks' boundary you will see Freshwater Beach. There are many pullouts along the highway, but this day-use area is the only location along the beach with picnic tables, grills, shelters, lots of RV parking, and restrooms.  
For those driving south, you will see the turn-off 1.5 miles south of Orick, CA.
This is not a good swimming beach - the water is very cold and currents are swift. Practice beach safety and never turn your back to the waves. Learn about sneaker waves on this beach.
Vehicles are not allowed on the beach. Leashed pets are allowed.

Beach wheelchairs can be reserved.
Last updated: October 28, 2020