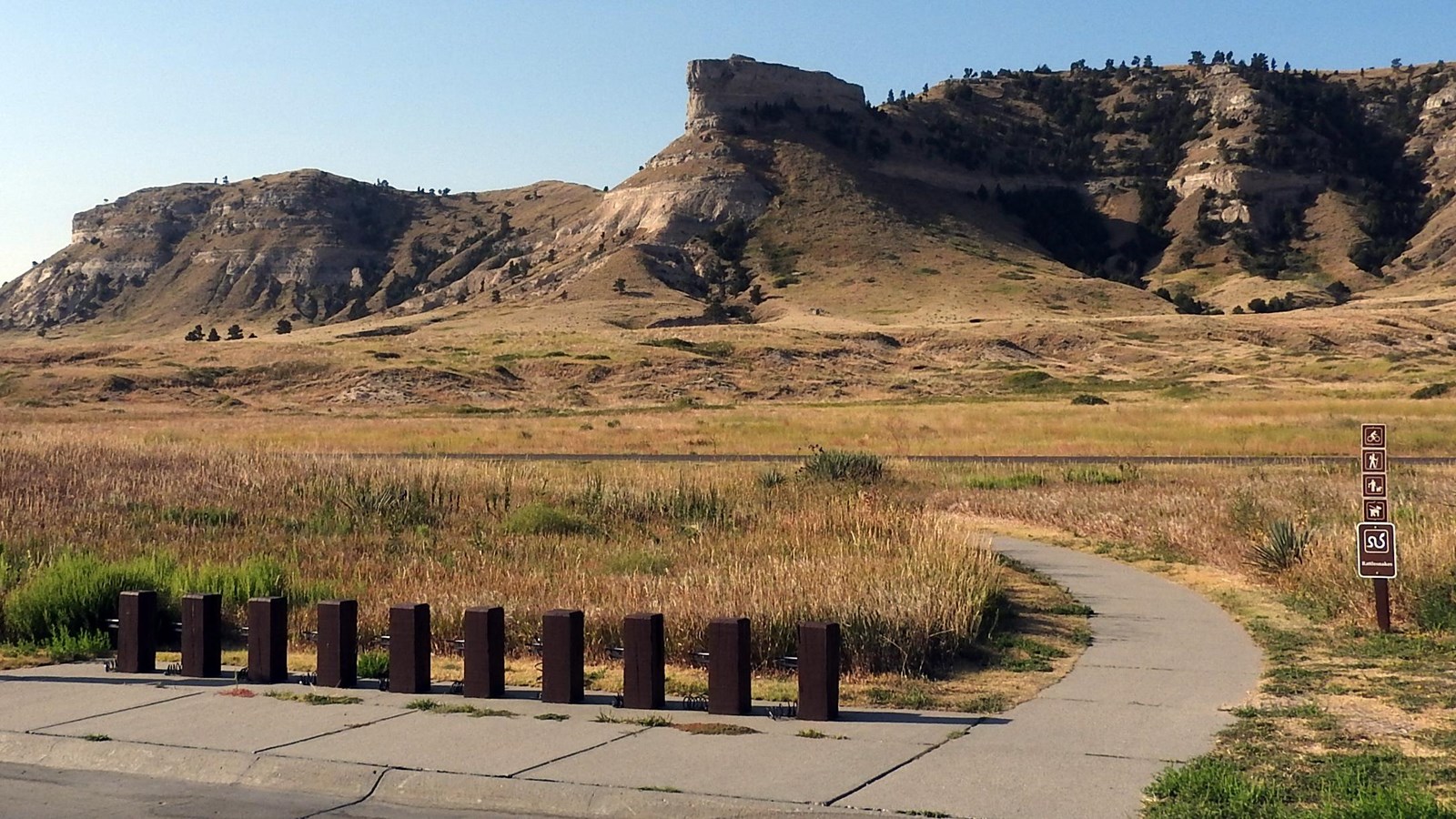 Location:
41.828097, -103.707241
Bicycle - Rack, Parking - Auto, Trailhead
The Prairie View Trail runs from the Visitor Center to the eastern boundary of Scotts Bluff National Monument. At the boundary the Prairie View Trail connects to the City of Gering's Monument Valley Pathway.
Length: 1.2 miles (1.9 kilometers), one way
Surface: Asphalt
Difficulty: Moderate, with an elevation change of 50 feet (15 meters).
Access: There are two trailheads. One trailhead is located in the southeastern corner of the Visitor Center parking lot. The other trailhead is located at the western end of U Street in Gering.

The Prairie View Trail is the only trail in Scotts Bluff National Monument that allows for bicycling. As you travel east, this trail offers some of the best views of Saddle Rock. For those traveling west, look for Mitchell Pass, Eagle Rock and Sentinel Rock. 

About 1/2 mile from the visitor center, the trail crosses a large ravine. Notice how juniper and other shrubs are found only within the ravine in this area. The ravine offers shelter from the wind and sun and has more abundant moisture than the surrounding windswept prairie. 

Some of the more common plants you are likely to see along this trail include Rocky Mountain juniper, soapweed yucca, little bluestem grass, buffalo grass, and side-oats gramma grass. 
Last updated: November 3, 2020