Place
Plum Buttes Massacre Site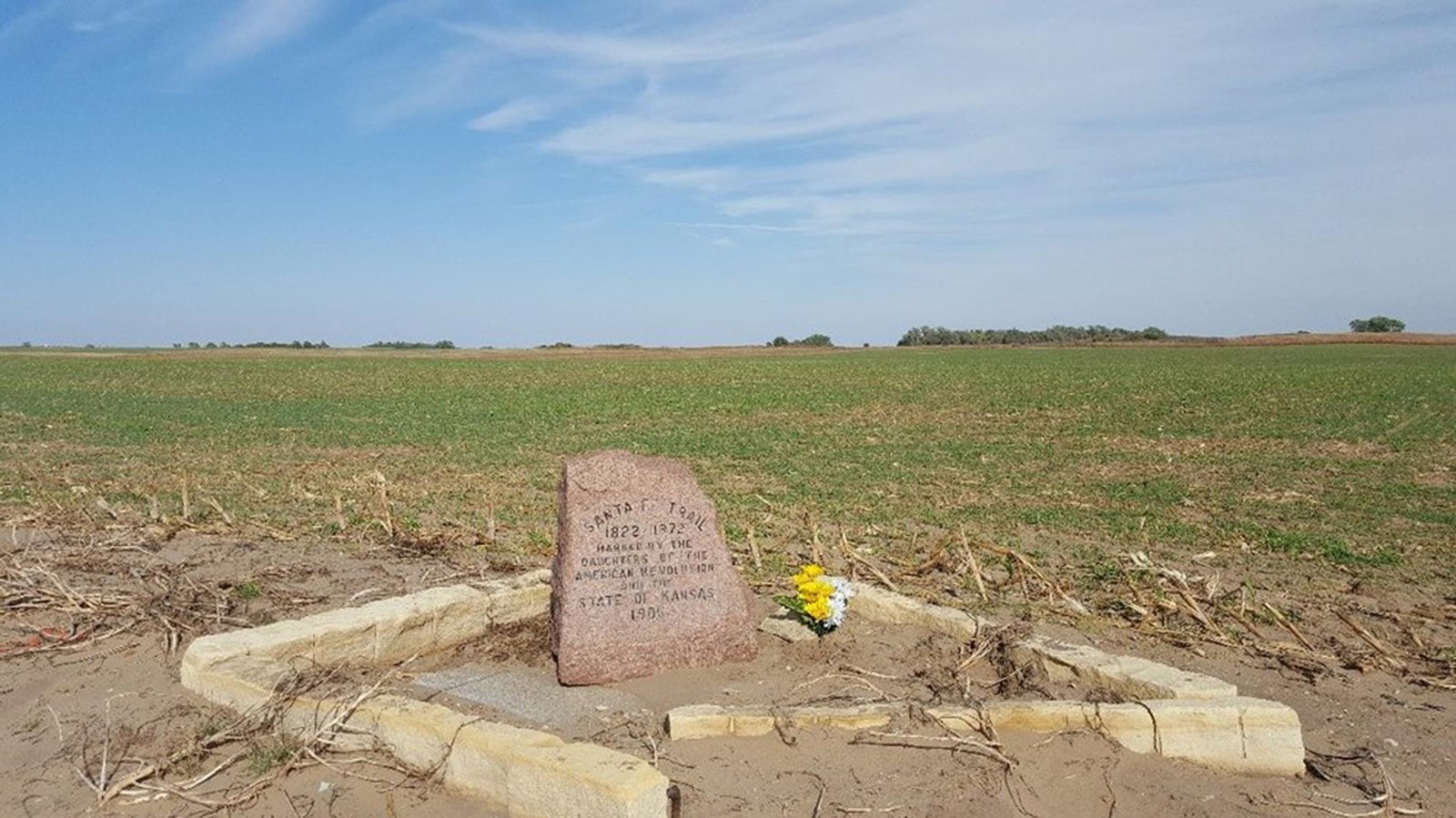 Significance:
Site of a conflict between Santa Fe Trail traders and American Indians who were threatened by Trail traffic
History
One of many traders hauling merchandise over the trail, Frank Huning had concerns about conflicts with American Indians. Apprehensive, he requested a military escort as far as Fort Zarah. It wasn't granted. When Huning caught sight of Plum Buttes, a Santa Fe Trail landmark with 100-foot sand dunes and wild plum bushes, his worst nightmare came true.

Huning knew that the area between Cow Creek and the Big Bend of the Arkansas River was dangerous. On this particular trip, he had his mother-in-law and her youngest son, Fritz, in the caravan. The attack came from the southeast. Huning shot the leader, dividing them into two parties. One swept through the center of the train driving four wagons, including his mother-in-law and her son, off the road until they stalled in the deep sand about 200 yards away. Both of Huning's relatives died during the attack.

As soon as the American Indians left, Huning and the remainder of the party continued to the trail campsite at Big Bend on the Arkansas River. Later, he accurately established the point of attack as being near Plum Buttes: "about midways between Cow Creek and the Big Bend of the Arkansas and about fifteen miles from Fort Zarah, twenty five miles from Little Arkansas, and about thirty five miles from Fort Harker." Huning further states that the attacking party appeared to be members of three tribes: Cheyenne, Kiowa, and Arapaho.

Huning returned to the site of the ambush and removed the bodies, which were buried temporarily near Fort Zarah. The next spring on his annual trip east, Huning moved their bodies to Ellsworth, Kansas.
A Different Perspective
American Indians were threatened by traders and travelers on the Santa Fe Trail, who were entering their lands and using their resources. This is not the only story of its type on the trail; there was ongoing conflict throughout the trail era.
Plum Buttes
Plum Buttes, was an important landmark for travelers of the Santa Fe Trail, as they could be seen immediately after crossing Cow Creek. Ultimately they were destroyed by the same force that built them, the Kansas wind.
Site Information 
Location (Private)
Last updated: January 23, 2023