Place
Plug Hat Butte Picnic Area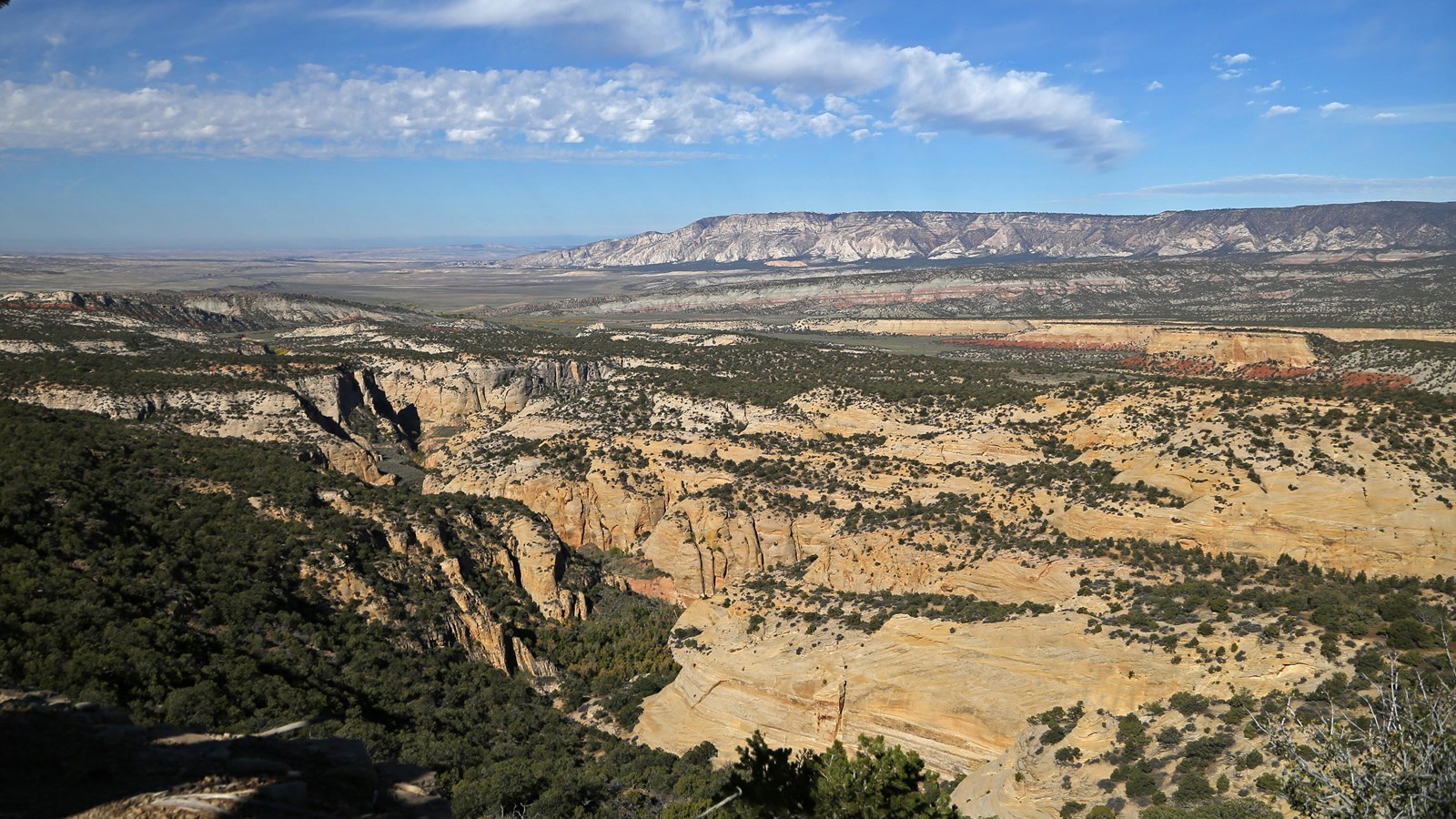 Location:
Harpers Corner Road
Significance:
Scenic Overlook, Picnic Area, Pet Friendly, Accessible
Accessible Sites, Historical/Interpretive Information/Exhibits, Parking - Auto, Picnic Table, Restroom, Scenic View/Photo Spot, Toilet - Vault/Composting, Trailhead, Trash/Litter Receptacles, Wheelchair Accessible
Perched atop an outcropping of Entrada sandstone, the Plug Hat Butte Picnic Area offers a perfect getaway from the busier side of the park. Here, visitors can enjoy an elevated view of Bull Canyon, as well as an excellent vantage point for western-sky stargazing. 
The picnic area provides tables, grills, and wayside exhibits. Vault toilets and a trash receptacle are available in the parking lot. Leashed pets are allowed in the Plug Hat Butte area, but owners must clean up after them. The area features 3 pet-friendly hiking trails. The Plug Hat Picnic Area Trail and the
Plug Hat Trail
 are both paved and wheelchair accessible, although some assistance may be required. The 1.3 mile Bull Canyon Rim Trail is located beyond the gate at the back of the picnic area, and is not wheelchair accessible. It runs along a cliff with extreme drops, so keep children and pets close. 
Visitors must pack all trash out of the picnic area. Do not feed wildlife! 
Last updated: August 22, 2022