Place
Pier 9 Bar, Washington, DC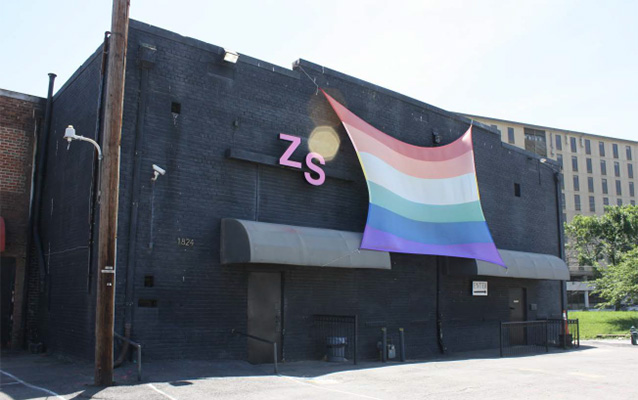 Location:
1824 Half St., SW, Washington, DC
Designation:
Surveyed by the Historic American Buildings Survey
Located near the confluence of the Anacostia and Potomac Rivers known as Buzzard Point, this building was surrounded by industrial buildings and sat directly across from the towering PEPCO power plant. In 1970, the warehouse found an unexpected occupant in the Pier 9, a disco catering to gay men. The Pier 9's gritty industrial setting might have made its success appear improbable initially.
However, the club debuted just as the District's nightlife scene was being swept up by a new craze. Mega discos were a new type of nightlife spot of unprecedented scale that could best be created in "airplane-hangar-sized" warehouses like the one at 1824 Half St, SW. For queer Washingtonians, in particular, Pier 9's remote location protected them from the watchful and judgmental eyes of others.
The
Washington Star
called the club "probably the best disco in town" while the
Post
declared unequivocally that the Pier 9 was "one of the best ongoing parties yet invented." Such press coverage helped cement the club's reputation as one of the most glamorous nightlife spots for both queer and heterosexual Washingtonians.
Pier 9 owed its success to the unconventional and multi-faceted experience owners Donald Culver and Bill Bickford created for patrons. Culver produced displays he called "Lasermania," which the Post remembered in his obituary as "the best light show in town." Most notably, the owners cleverly skirted the District's strict liquor laws forbidding people to walk around with drinks by installing telephones at each of the tables lining the dance floors. The maneuver technically adhered to the law but still allowed patrons to flirt and cruise for romantic partners, and the telephone-clad tables remain one of the Pier's most well-remembered features.
Besides providing a venue for queer socializing, the Pier 9 also became an important site for LGBTQ activism... 
Read the rest of the survey report...[pdf]
This Historic American Buildings Survey entry was written by Amber Bailey, the Historic American Buildings Survey/Society for Architectural Historians Sally Kress Tompkins Fellow for 2016. The Historic American Buildings Survey is a program of the National Park Service.
Last updated: December 18, 2017