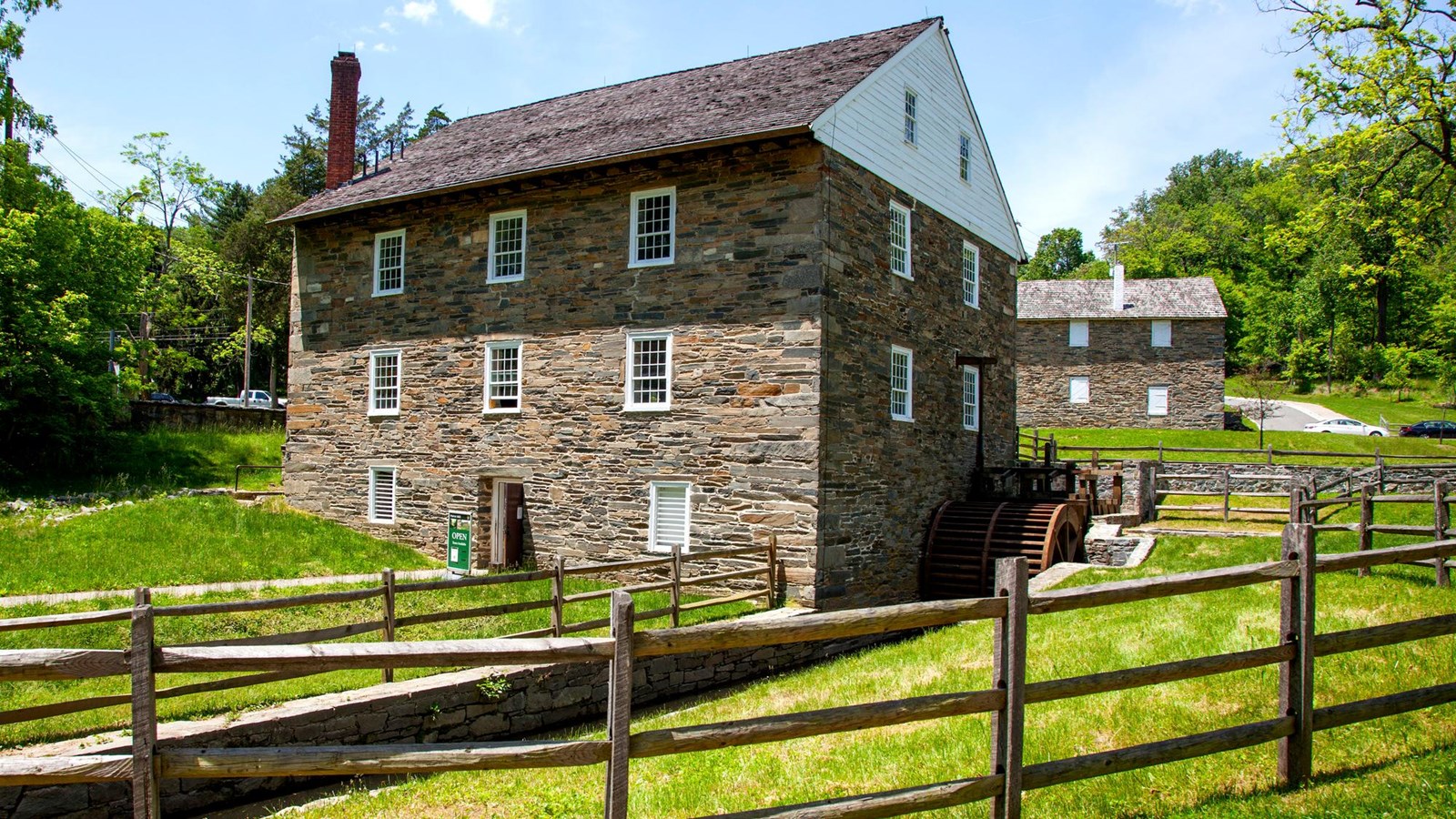 Location:
2401 Tilden St NW, Washington, DC
Significance:
Historic Building
Designation:
National Register of Historic Places
Automated External Defibrillator (AED), Benches/Seating, Fire Extinguisher, First Aid Kit Available, Historical/Interpretive Information/Exhibits, Information, Information - Maps Available, Information - Ranger/Staff Member Present, Information Kiosk/Bulletin Board, Parking - Bus/RV, Picnic Table, Scenic View/Photo Spot, Trailhead, Trash/Litter Receptacles, Water - Drinking/Potable
Peirce Mill was built on Rock Creek in 1829 at the behest of Isaac Peirce. Using the moving water as a power source, the mill ground corn, wheat, and rye. Succeeding generations further developed the mill, sawmill, orchard, and tree nursery. In 1890, an act of Congress incorporated the mill and 350 acres of the property into Rock Creek Park. The mill operated until the turbine's shaft broke in 1897. At the turn of the century, park managers went to work improving the site, improving roads and bridges and adding a new dam that provided a nice aesthetic for picnickers. In the 1920s, the mill was converted into a tea room complete with electric lights. In 1933, New Deal legislation transferred Rock Creek Park to the National Park Service. The National Park Service restored the mill and grounds to their historic layout by 1936. 

The mill is open seasonally. To find out about hours, visit the Operating Hours and Seasons page.

Learn about the history of the mill on the Peirce Mill History page.
Last updated: February 7, 2023