Place
Palouse Falls State Park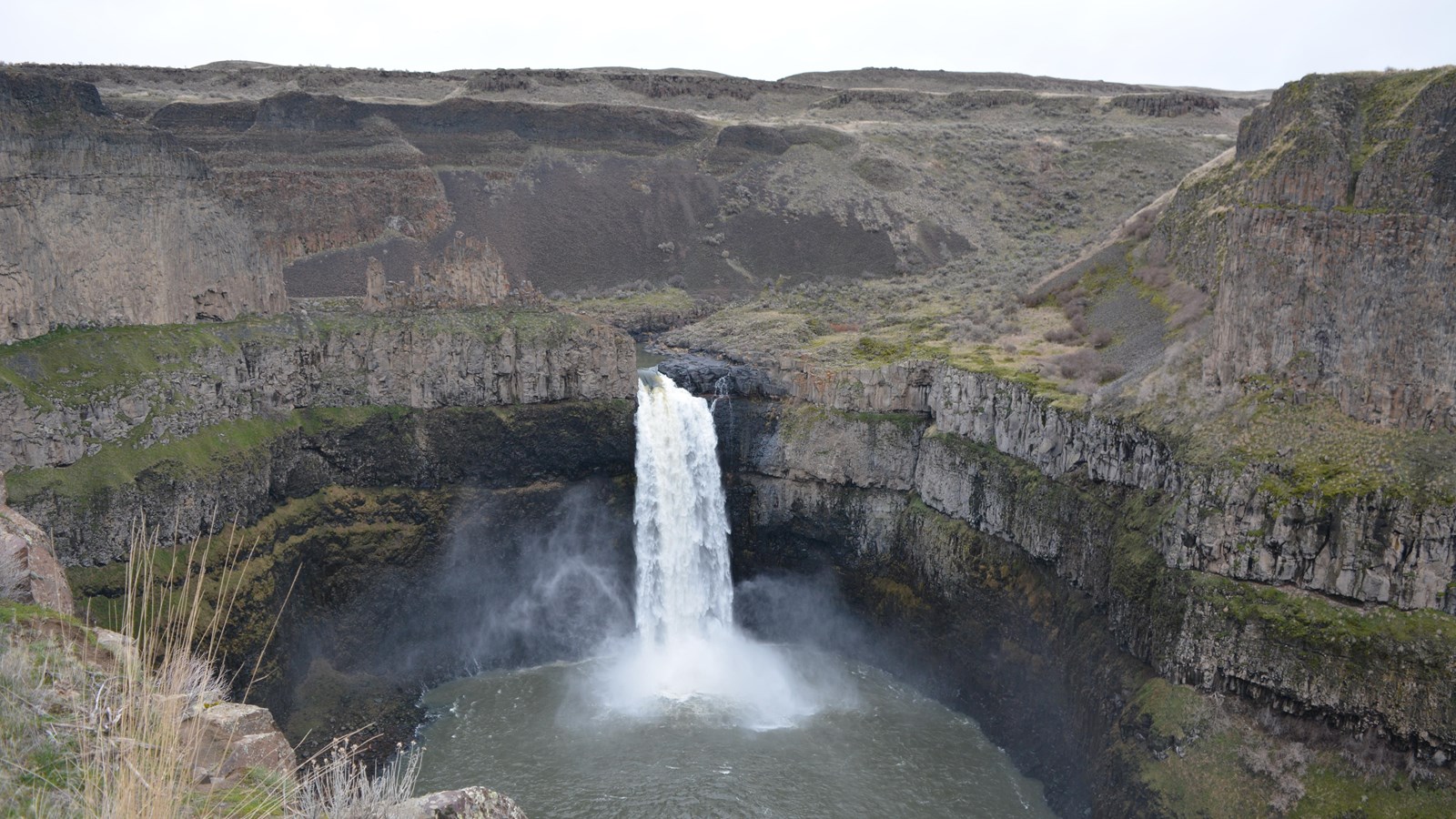 Location:
Washtucna, WA 99371 Phone: (509) 646-3229
he Palouse River runs through a narrow cataract and drops 200 feet to a churning bowl. From there, the current moves swiftly, through a winding gorge of columnar basalt, to its southern end at the mighty Snake River.
Carved more than 13,000 years ago, Palouse Falls is among the last active waterfalls on the Ice Age Floods path. This natural wonder was named Washington's state waterfall in 2014, when the state Legislature passed a bill written by local schoolchildren, who advocated for the designation.
Palouse Falls is an artist's dream, and many a painter or shutterbug has set up an easel or camera and tripod to capture the falls in the changing light. Others make the trip in all four seasons, when the water is high, low or frozen, because they understand that once is not enough when it comes to seeing Washington's own state waterfall.
PARK FEATURES
This 94-acre park has limited, first-come, first-served tent camping and is known as an ideal picnic and birding spot.
The park offers three distinct views of the falls. The lower viewpoint provides a direct view; it is reached by a set of steps from the main day-use area adjacent to the parking lot. The second, at the end of a paved interpretive path, tells the story of the secluded canyon. Both the interpretive path and gravel secondary parking area lead to the third and highest viewpoint, the Fryxell Overlook, offering panoramic views of the falls and Palouse River Canyon.
Visitors should be prepared for a remote recreational experience. There is no phone service at the park, and staff and volunteer hosts are not always available.
Please follow Leave No Trace principles, and experience this viewshed from the designated, developed areas. Your positive stewardship protects cultural and natural resources.
Automated pay station: This park is equipped with an automated pay station for visitors to purchase a one-day or annual Discover Pass and boat launch permit.

Parking at Palouse Falls State Park is limited. Expect long waits on weekends and holidays. Trailer and RV parking is not possible during these times; turnarounds do not exist, and RVs or trailers will not be permitted entrance into the park. Nearby Lyons Ferry State Park offers swimming and picnicking.
Tips for your visit to Palouse Falls:
Take along plenty of water
Be prepared for extreme heat
Plan ahead for potential wait times
Camping is very limited; have a second option
Last updated: May 30, 2023