Place
Palace of the Governors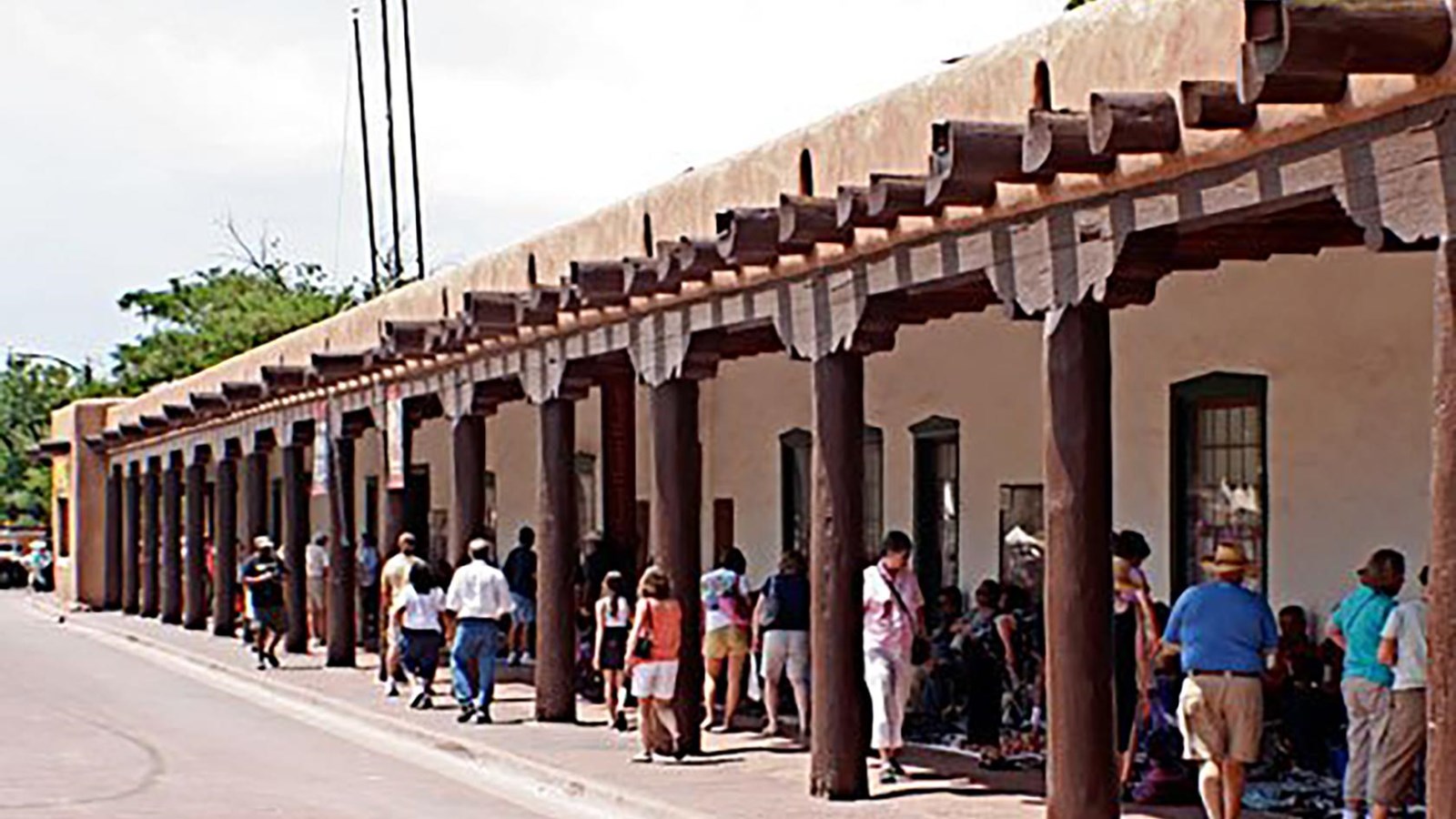 Location:
Palace Avenue at Santa Fe Plaza
Significance:
Important location along the southwest historic trails.
Designation:
Historic American Buildings Survey 1934; National Historic Landmark 1960; National Register of Historic Places 1966
Since 1610, this block-long, one-story adobe building has housed the offices and living quarters of 58 Spanish Colonial Governors, 16 Mexican Governors, four military and three civilian governors during U.S. rule, and 17 Territorial Governors. The building endured the 1680 Pueblo Indian Revolt; the 1692-1693 Spanish reconquest; the 1846 arrival of Brigadier General Kearny (who raised the U.S. flag here and declared New Mexico a part of the U.S.); and the 1862 invasion of Texas Confederate troops.

Santa Fe Trail traders once rented rooms here from which they sold their wares. At night in his living quarters here in 1878-80, New Mexico Territorial Governor Lew Wallace completed his second novel, Ben Hur, which made him rich and famous.
Site Information
Location (Palace Avenue at Santa Fe Plaza)
Both the Palace of the Governors and the New Mexico History Museum have exhibits related to the Santa Fe Trail.
Last updated: January 18, 2023