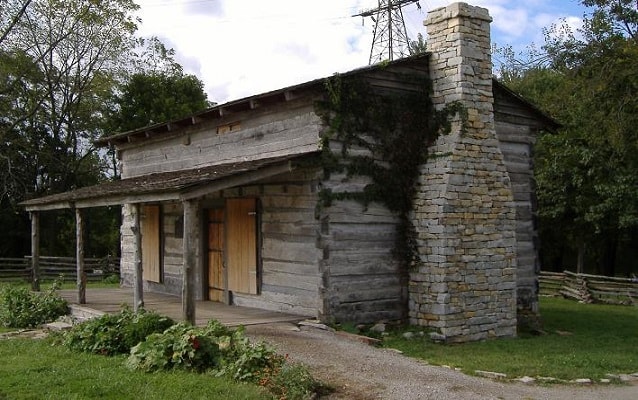 Quick Facts
Location:

Clarksville, IN

Significance:

Where Lewis and Clark met before the Expedition

Designation:

National Register of Historic Places

OPEN TO PUBLIC:

Yes
In June of 1778, William Clark's older brother, George Rogers Clark, led a military expedition against British garrisons in the Old Northwest. His forces captured Kaskaskia (Illinois), several smaller forts, and Fort Sackville at Vincennes (Indiana). In 1803 George Roger Clark moved to a 1000 acre town that became known as Clarksville, Missouri. After the town failed to thrive, he moved back to Locust Grove, Kentucky in 1809. Clarksville was the first American town in what became the Northwest Territory.
William Clark was living in Clarksville while recruiting members for the Corps of Discovery. He and two recruits were hosted by George Rogers Clark on October 14, 1803 before they began the Expedition. On October 26, Lewis and Clark left Clarksville with their chosen men, heading down the Ohio River. Today, the Old Clarksville Site includes the site of George Rogers Clark's two-room cabin, the site of a mill that he built, as well as the sites of the cabins that once made up Clarksville.
The best description of Clarksville as a town is provided by several travelers and observers who visited early in the 19th century. In 1805 Josiah Espy wrote in his journal,
"At the lower end of the falls is the deserted village of Clarksburg (Clarksville) in which General Clark himself resides. I had the pleasure of seeing this celebrated warrior at his lonely cottage seated on Clark's Point. This point is situated at the upper end of the falls, particularly the lower rapid, commanding a full and delightful view of the falls particularly the zigzag channel which is only navigable at high water. The general has not taken much pains to improve this commanding and beautiful spot, having only raised a small cabin but it is capable of being made one of the handsomest seats in the world."