Place
Nike Site Summit, Alaska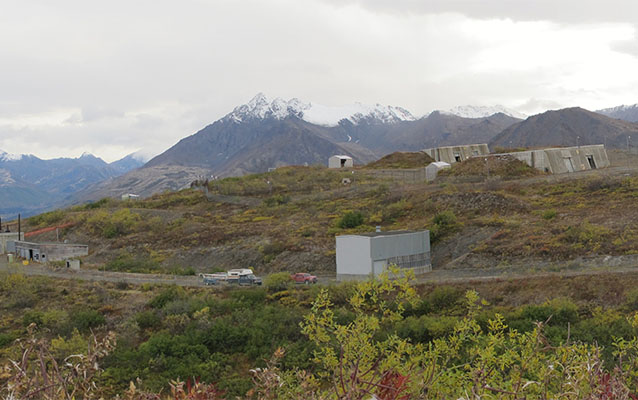 Significance:
Cold War Nike-Hercules anti-aircraft missile launch site.
Designation:
National Register of Historic Places, since 1996
Nike Site Summit served as a last line of defense against nuclear armed Soviet bombers during the Cold War.  It was part of a defense network that included the Distant Early Warning (DEW) Line, the Aircraft Control and Warning Stations (AC&W), and U.S Air Force fighter-interceptors. Developed by the U.S. Army the Nike-Hercules missile was the U.S. military's first nuclear capable anti-aircraft missile, and designed to destroy approaching formations of nuclear armed Soviet bombers.
From 1959-60 eight Nike missile sites were commissioned in Alaska, three around Anchorage and five around Fairbanks. Nike Site Summit was activated in May 1959 on Mt. Gordon Lyon, located on the eastern edge of today's Joint Base Elmendorf-Richardson (JBER), adjacent to Chugach State Park.  Many long time Alaskans living in the Anchorage area have fond memories of the annual live fire exercises that were conducted at Nike Site Summit from 1960-63. Nike Site Summit stood guard over Fort Richardson, Elmendorf Air Force Base, and Anchorage until 1979 when it and the site in Florida, the last two Nike missile sites in the nation, closed.
In 1996, Nike Site Summit was listed on the National Register of Historic Places in 1996 for its national significance as "an exceptionally well preserved example of a Cold War-era Nike-Hercules missile installation."  After sitting abandoned for 30 years, subjected to vandalism and the elements a partnership was formed in 2009 and work began to stabilize, preserve, and cleanup. The Friends of Nike Site Summit (FONSS), a volunteer organization, partnered with the NPS Alaska Region Cultural Resources team, JBER, the Alaska State Historic Preservation Office, and the Alaska Association for Historic Preservation.
After three years and thousands of hours of volunteer labor guided summer tours began in 2012. Each summer FONSS kicks off the tour season with its highly prized Summer Solstice tours. Building stabilization, clean-up, and safety improvements continue and FONSS is working to get a Nike Hercules Missile to showcase in one of the site's two Missile Launch and Storage bunkers.
Last updated: October 23, 2021