Place
Meriwether Lewis Burial Monument, Milepost 385.9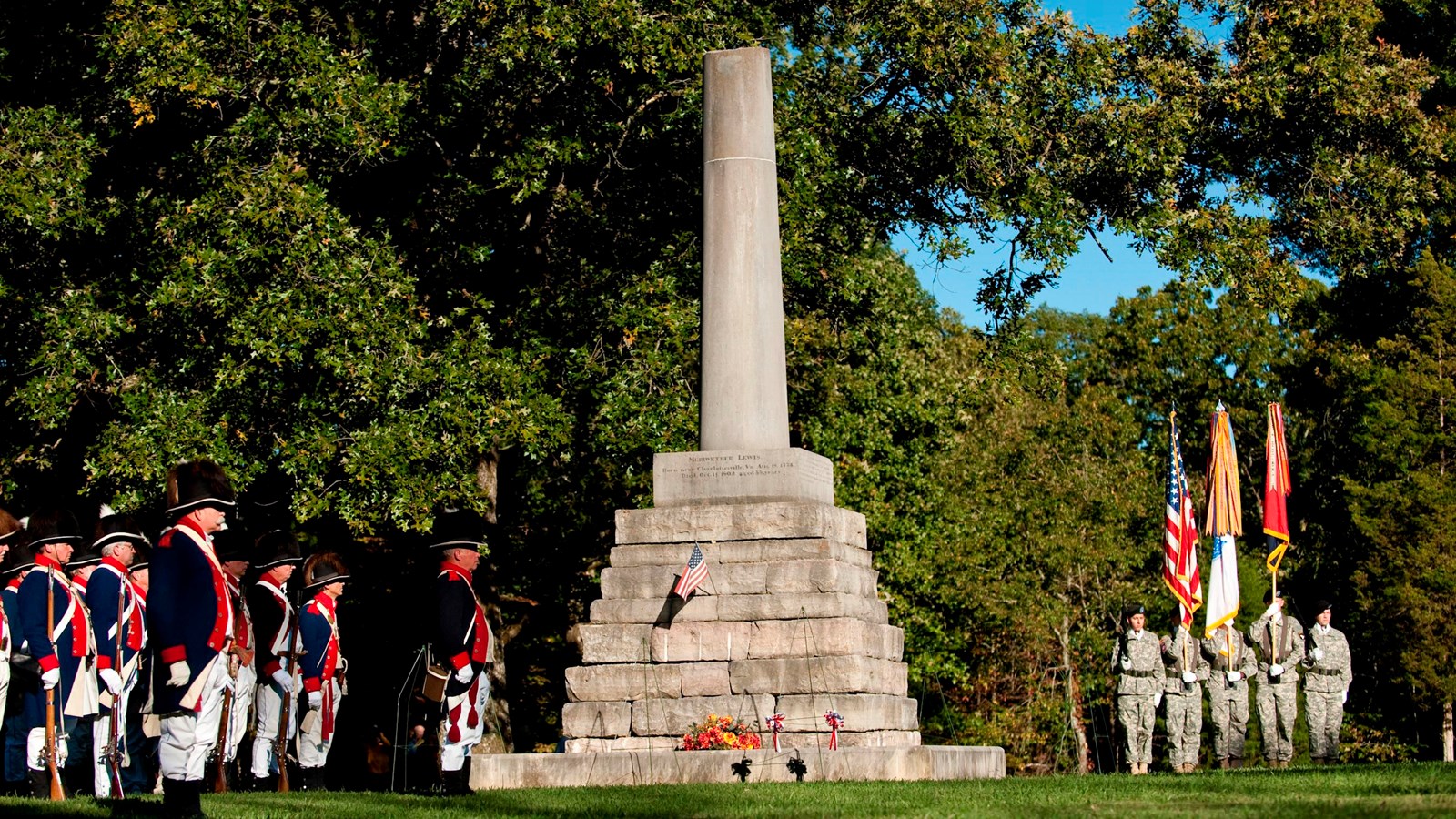 Location:
Meriwether Lewis Death and Burial Site, milepost 385.9 on the Natchez Trace Parkway,near Hohenwald, TN
Significance:
Burial site of Meriwether Lewis
Historical/Interpretive Information/Exhibits, Parking - Auto, Parking - Bus/RV
The Meriwether Lewis monument marks the burial site of famed explorer Meriwether Lewis on the Natchez Trace Parkway near present day Hohenwald, Tennessee.
The Meriwether Lewis Monument was built in 1848 with funding provided by the Tennessee legislature. The legislation provided $500 "to preserve the place of internment, where the remains of General Meriwether Lewis were deposited."
The most noticeable feature of the monument is the broken shaft. This was done deliberately and was a common custom in the 1800s. The broken shaft represents a life cut short by an untimely death.
See 
Exploring the Meriwether Lewis Site
 for additional information.
Visit our keyboard shortcuts docs for details
Duration:

4 minutes, 29 seconds
Meriwether Lewis, of the Lewis & Clark Corps of Discovery, died while traveling on the Old Natchez Trace in 1809. He is buried at milepost 385.9. Find out about his final days.
Last updated: April 27, 2021