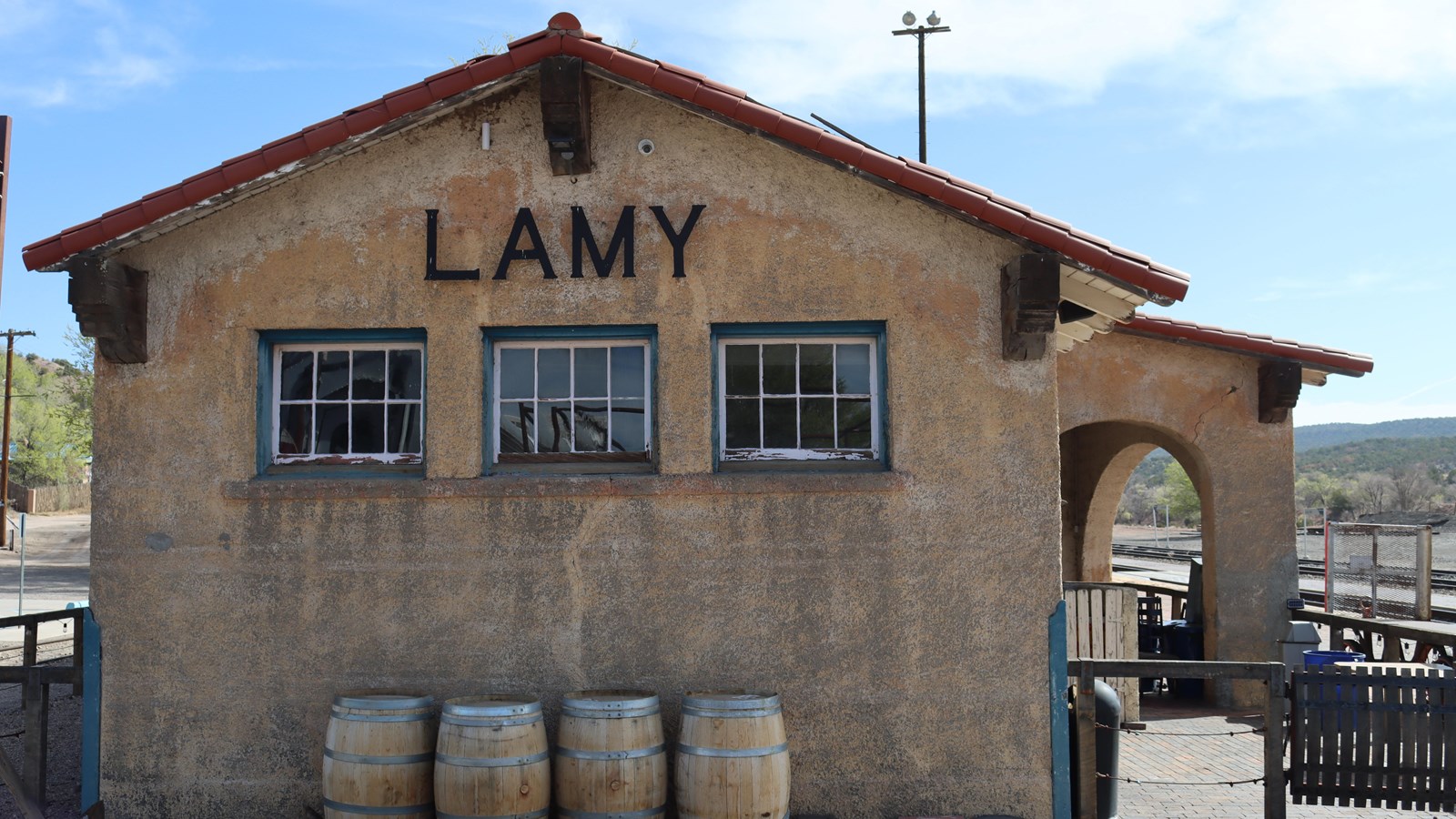 Lamy Train Station was commonly the first stop for staff and their families arriving to New Mexico on their way to the secret city of Los Alamos. The terrain around Santa Fe made building train tracks a challenge, so Lamy, New Mexico, just south of Santa Fe, was selected for the train depot. The current Lamy Train Station was built for the Atchison, Topeka, and Santa Fe Railway in 1909, replacing a two-story wood-frame structure erected in 1881.  
The Lamy Train Station was a Spanish Mission-style train station in the middle of nowhere. With a red-tile roof and stucco walls, this train station was just the beginning for new staff arriving to New Mexico. However, from here a shuttle would arrive and transport workers to their next stop. At 109 E. Palace, Dorothy McKibbin gave all new arrivals their top –secret clearance pass and give them directions to their new home - Los Alamos.   
Continue Your Journey 
While in Santa Fe stop by 109 E. Palace where Dorothy McKibbin checked-in new staff and gave them their passes and identification to enter the secret city of Los Alamos. From there, make the 40-minute drive to Los Alamos, stopping at Main Gate Park for an iconic photo. As you make your way into the center of town you will pass the Bradbury Science Museum. Fuller Lodge is straight ahead and surrounded by many other historical structures, where you can follow in the footsteps of famous scientists. 
Last updated: April 3, 2023