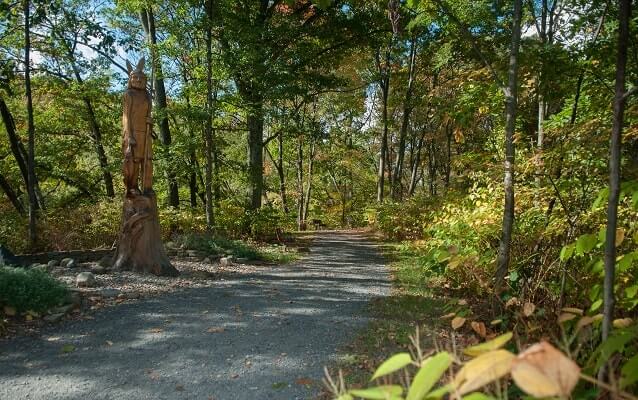 Quick Facts
Location:

PA

Significance:

The anthracite coal from northeastern Pennsylvania powered the Industrial Revolution in America, essential to the iron industry and steam-powered transportation of the 19th and 20th centuries. Railroads carried the coal from Scranton to the cities of the Northeast and in barges across the Great Lakes to the Midwest provide fuel to heat the nation. By the late 1880s, Scranton had become one of the nation's leading industrial centers. Coal mining, railroading, iron works, and textile manufacturing were prevalent, and the Lackawanna Valley's economic promise attracted laborers and capitalists from across the country, and the world.

Designation:

National Heritage Area

OPEN TO PUBLIC:

Yes
The Lackawanna Heritage Valley National and State Heritage Area is located in Northeastern Pennsylvania. Based in Scranton, the heritage area encompasses the watershed of the Lackawanna River in Lackawanna, Susquehanna, Wayne, and Luzerne counties.
The Lackawanna River Heritage Trail is among the heritage area's most popular amenities. The trail is part of a 70 mile multi-purpose trail system that follows the Lackawanna River. It begins at the confluence of the Lackawanna & Susquehanna Rivers in Pittston and travels north where it connects with the Delaware & Hudson Rail Trail and continues to the New York State border.
Lackawanna Heritage Valley manages and develops forty miles of the trail system from Pittston to Fell Township. The organization is a partnership of government, business, civic organizations, and individuals dedicated to the development of the region's historic, cultural, economic, and natural resources through preservation, education, and promotion of the region's heritage
The mission of the Lackawanna Heritage Valley is to facilitate community action in the preservation, promotion and development of the region's history, cultural heritage, and natural resources.
The goals of Lackawanna Heritage Valley include:
Telling the story of the Lackawanna Heritage Valley
Facilitating partnerships
Preserving and enhancing the physical character and economic vitality of the communities in the Lackawanna Valley
Improving the visitor experience
Reconnecting people and communities to the Lackawanna River
The heritage area includes the following historic sites:
Carbondale Historical Society & Museum