Place
Kodiak Naval Operating Base and Forts Greely and Abercrombie National Historic Landmark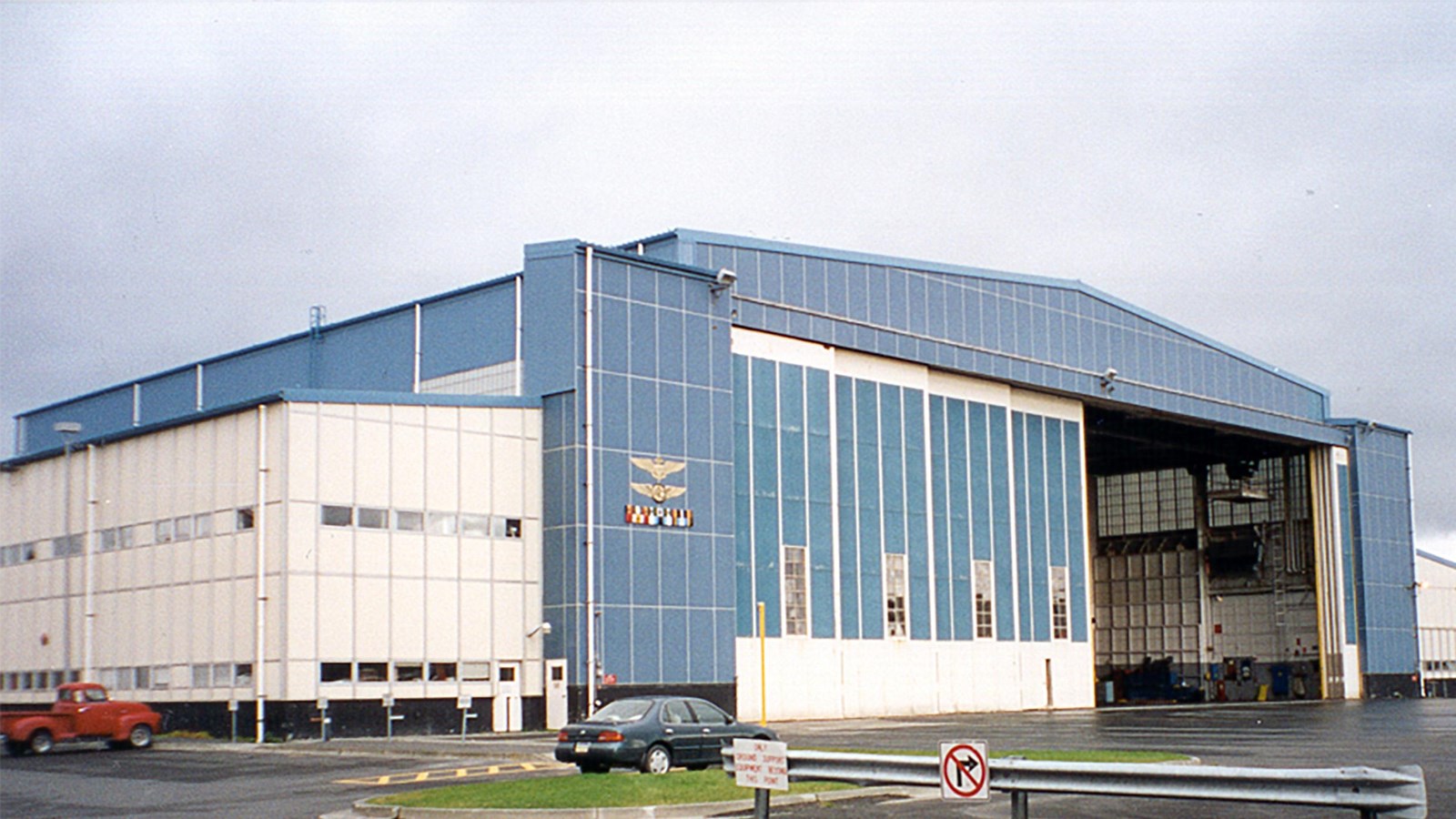 Location:
Kodiak Island, Alaska
Significance:
Kodiak's ships and submarines played a critical role in the Aleutian Campaign when World War II broke out.
Designation:
National Historic Landmark designated on February 4, 1985
Kodiak Naval Operating Base, with its air station, submarine base, North Pacific Force, and joint operations center for the Navy, Army, and Army Air Force, was operational at the time of the Japanese attack on Pearl Harbor. It was then the principal advance naval base in Alaska and the North Pacific. Coordinating with the naval establishments at Sitka to the east and Dutch Harbor to the west, its flying boats made vital patrols of the Gulf of Alaska, Bering Sea, and North Pacific Ocean. The ships and submarines of North Pacific Force played critical roles in the Aleutian Campaign. Establishment of the joint operations center allowed for coordinated planning to drive the Japanese from the North Pacific.
 
Forts Greely Greely and Abercrombie, with their coast artillery, and infantry troops, stood ready to defend Kodiak Naval Operating Base. In addition to defense installations, the army added to Kodiak's offensive capabilities through the Eleventh Air Force's medium and heavy bombers. In addition to American aircraft, the Royal Canadian Air Force stationed its Bolingbroke bombers at Kodiak to patrol the Gulf of Alaska and Bering Sea. In the fall of 1942, Canada also stationed a fighter squadron there, making Kodiak its rear base in Alaska. For over a year, the Japanese threat remained real but, in the end, the enemy did not come. Army bombers stood ready in Kodiak's hostile weather until, in June 1942, the opportunity came to meet the enemy force attacking Unalaska in the Aleutians.

The Kodiak Naval Operating Base and Forts Greely and Abercrombie site is one of eight national historic landmarks that commemorate World War II in Alaska.

Learn More About WWII in Alaska
World War II had a major impact on Alaska. At the height of the War more than 100,000 American and Canadian soldiers were stationed in Alaska. Alaska's infrastructure grew immensely as a result. Roads, ports, and airfields were improved or constructed to facilitate the transportation of troops and supplies. An impact that many people are unaware of is the forced evacuation of the Native population of the Aleutian Islands by Japanese and American forces.

Additional Information
Last updated: May 26, 2020