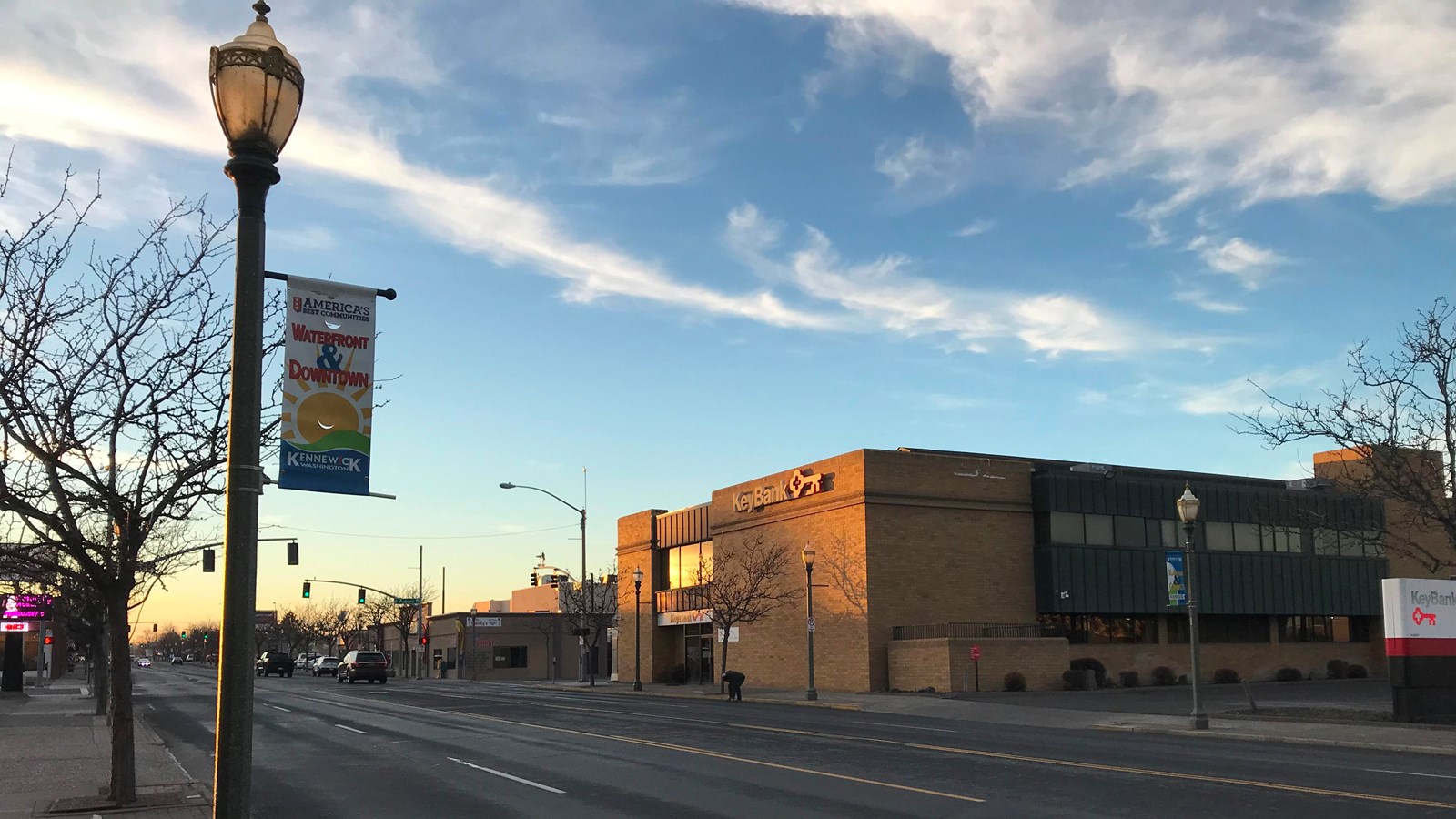 First Avenue was Kennewick's "main drag" during the Manhattan Project era and beyond. In 1963, Jack Tanner, head of the Pacific Northwest NAACP declared Kennewick "The Birmingham of Washington" because no Black people were allowed to live in Kennewick and less than 10 Black people worked there, all in unskilled positions. Many civil rights protests took place on this strip. Kennewick was reputedly so segregated that according to Marion Barton, who grew up in East Pasco, "they wouldn't even put you in [their] jail if you were Black." Instead, at First Avenue and Washington Street the police at one point handcuffed or tied a Black man they arrested to a lamppost "and called Pasco and said 'Come get him'" because Pasco was the only community in the Tri-Cities at that time with Black residents and the Kennewick jail was considered unfit for Black prisoners.
Continue Your Journey 
Do you want to see other sites that tell the African American story of East Pasco? Visit the
Green Bridge
—the dividing line between Kennewick, a community that sought to exclude Blacks, and Pasco, a community that sought to confine Blacks. Stop by
Lewis Street Underpass
to view the unofficial dividing line that segregated the Pasco during the Manhattan Project. Go to
Morning Star Baptist Church,
the literal and figurative center of the African American community in East Pasco, to visit the city's first Black congregation. Its roots date back to the Manhattan Project. Visit
Kurtzman Park
and learn about the grassroots efforts that created the first community park in East Pasco. Take a tour of
B Reactor
and stand in the shadow of this world-changing building that teams of African American laborers helped construct. 
Last updated: January 17, 2023