Place
Kake Cannery National Historic Landmark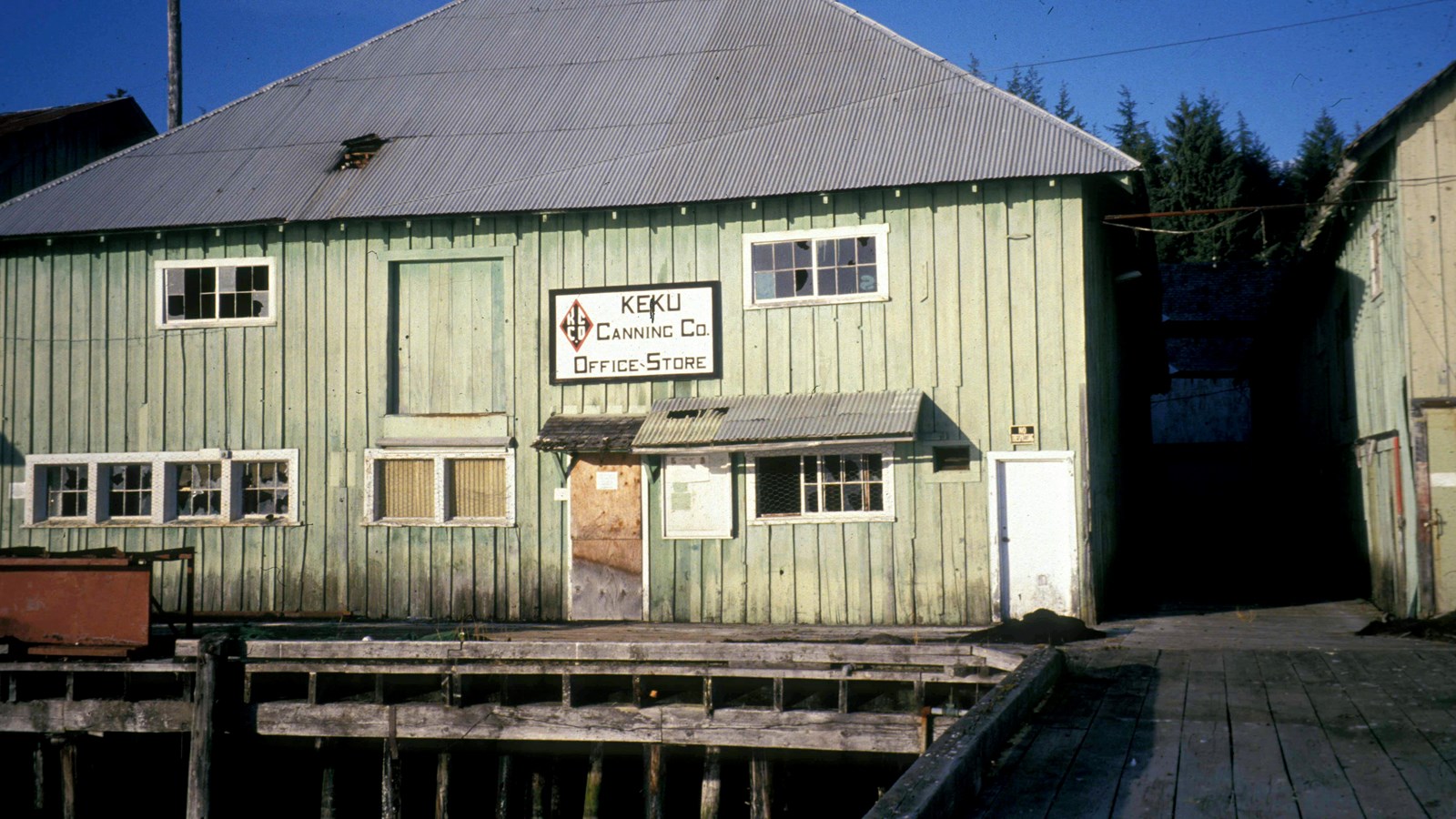 Alaska Salmon Industry
Kake Cannery (Keku Cannery), with over a dozen buildings constructed from 1912 to 1940, demonstrates the trends, technology, and labor history of the Pacific salmon canning industry. Largely a self-contained facility, the cannery complex included warehouses, cannery buildings, and housing for workers, all connected via boardwalks.
Foreign contract labor, primarily Chinese, Japanese, Filipino, and to a lesser extent, Korean, Mexican, and African-American workers, propelled salmon canning into Alaska's largest industry in the first half of the twentieth century.

Current Condition
Stabilization efforts continue at the cannery, in an effort to Rehabilitate the main building for new uses. With the construction of a new multi-use dock in 2012, the cannery can now receive small cruise ships, charter boats, and private yachts. A goal of the Rehabilitation effort is to develop new use for the building in the form of a hub for arts, culture, and nature based tourism, while retaining the significant features of the historic cannery.

Additional Information
Library of Congress, Historic American Buildings Survey - Photos and Drawings
National Register of Historic Places - Official Nomination Form
Last updated: May 26, 2020