Place
Ivy Green (Helen Keller Birthplace)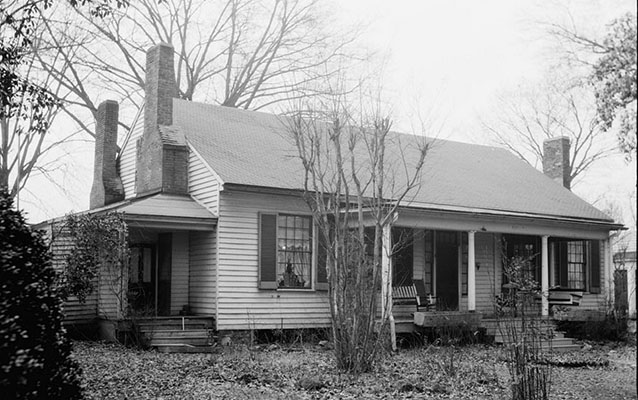 Location:
300 W. North Commons, Tuscumbia, Alabama
Designation:
National Historic Landmark
MANAGED BY:
Helen Keller Birthplace Foundation, Inc.
Three of the structures located at Ivy Green -- the cottage, the main house, and water pump -- served as the birthplace, early childhood home, and site of communication breakthrough for Helen Adams Keller. The homestead was the site of the pivotal experiences which led up to Keller's emergence in the forefront of the effort to provide better methods and facilities to educate people with disabilities. 
With the aid of her teacher and constant companion, Anne Sullivan (Macy), the blind and deaf Keller learned to communicate with the world outside of Ivy Green. Through the use of a finger language created by Samuel Gridley Howe of the Perkins School for the Blind in Boston, various self-developed techniques and much patience and dedication, Sullivan taught Keller to read, write, and speak at Ivy Green. In addition, the setting of Ivy Green and its inhabitants provided Keller with her sole memories of sight and sound.
Although Keller and Sullivan eventually left the homestead and resided in various locations throughout their lives together, they continued to return to Ivy Green. Thus, Ivy Green was not only the place of the "miracle" but was also their home base over the years.
Perhaps most famous for advocating for people with disabilities, Helen Keller also campaigned around the world for women's suffrage and other women's rights, labor rights, and for peace.
Read the full text of the nomination here
.
Last updated: March 19, 2019