Place
Merin Smith Implement Shed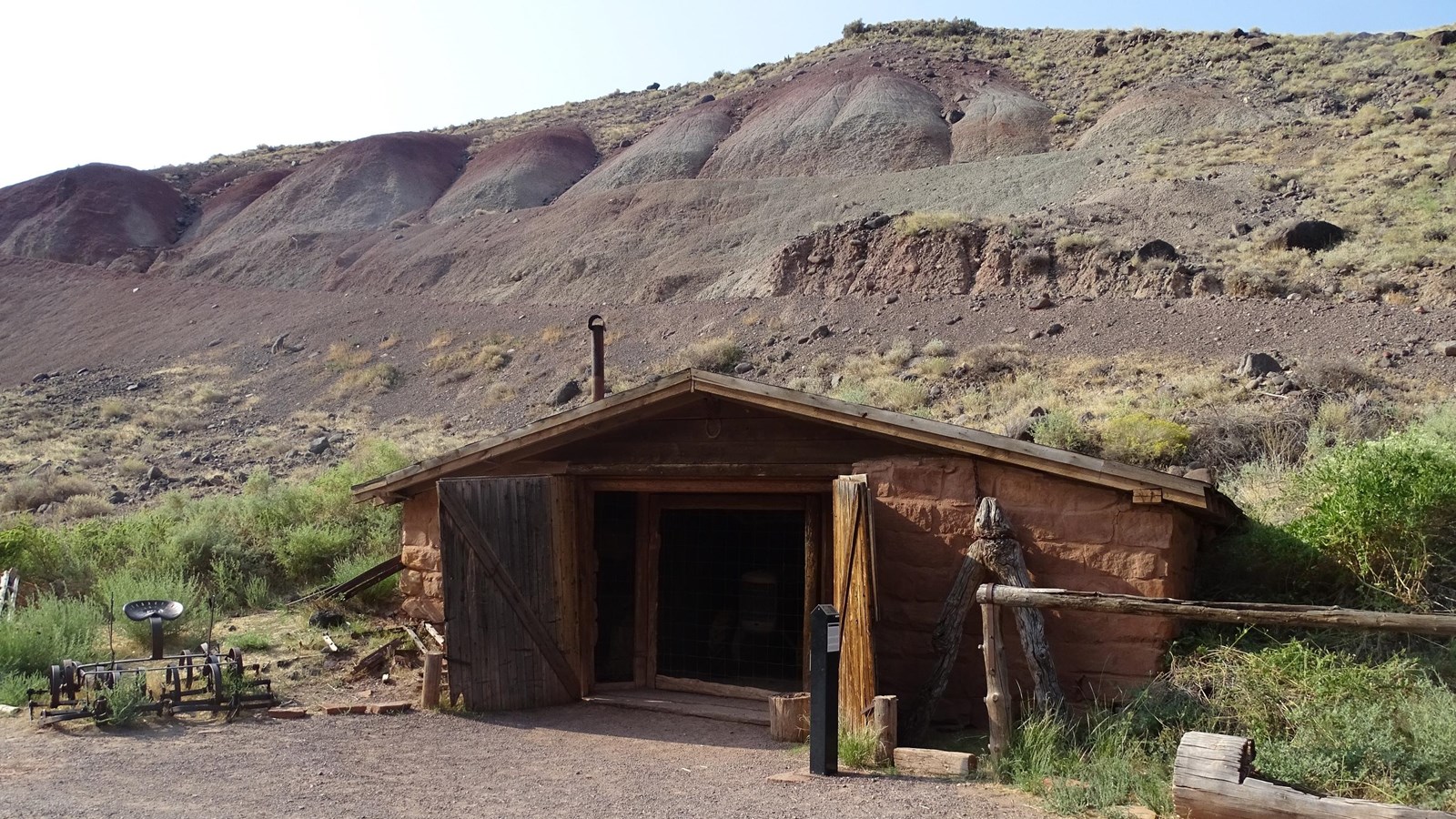 Location:
Fruita District
Significance:
Built in 1925
Audio Description, Historical/Interpretive Information/Exhibits, Parking - Auto, Parking - Bus/RV, Scenic View/Photo Spot
The implement shed is located on the south side of the Scenic Drive, across from the Ripple Rock Nature Center, less than one mile (1.6 km) from the visitor center.

Merin and Cora Smith lived and farmed in Fruita for over a decade. During that time, Merin built this sandstone building to use as a workshop, blacksmith shop, and garage. Subsequent landowners used it for many of the same purposes, including artists Elizabeth and Dick Sprang.

When the National Park Service acquired the land and building, they decided to furnish it as it would have been in the 1930s. Notice the Eimco transitional tractor inside. The Eimco tractor is a Utah original, invented by the two Bonham brothers in the 1930s, and produced until World War II. It is considered transitional because it was driven from machinery pulled behind it, with reins attached to levers. The tools and vehicles inside were acquired over time by the National Park Service and the Capitol Reef Natural History Association to illustrate what life would have been like in Fruita during that time period.

Listen to Dewey Gifford, a farmer and rancher in Fruita, talk about his life in rural Utah. The audio post is located at the Merin Smith Implement Shed. Read a transcript of the audio file.
Dewey Gifford

Dewey Gifford calls Fruita "paradise" as he remembers his time farming and ranching in the area from 1928 to 1969. He describes growing apples, peaches, and pears in the orchards while his children attended school at the Fruita Schoolhouse. Gifford lived in what is now the Historic Gifford Homestead.
Last updated: March 6, 2021